Fast Fitouts' Affordable high-quality Office furniture supply

Incorporating the right furniture and workstations into your office space will be the number one asset to your fit out. That's because the furniture you choose will either support or work against the flow of your business' operations. Quality office furniture needs to be attractive, dynamic and functional. The ideal office fit out should support the needs of employees, as well as satisfy the ever-changing requirements of the business.
Solutions to suit all kinds of businesses and budgets
At Fast Fitouts, we work closely with some of the best office furniture suppliers to provide our clients with competitively-priced solutions to their fit out. We understand every office interior is unique, which is why we go the extra mile to custom build our own furniture—right here in the Fast Fitouts factory. Installing a workspace that works has never been easier.
But what ingredients does an office fit out need in order to be successful? Here are 5 ways to maximise your workflow with a well-thought-out approach to your office furniture:

Office chairs and seating
'Ergonomics' is an office buzzword that gets thrown around a fair bit—and for good reason. By and large, it's about implementing comfortable, supportive and flexible seating arrangements designed to improve your employees' health and job performance.
■ Executive office chairs
For the boss' office and head of the conference table.
■ Ergonomic chairs
For the 9 to 5ers tied down to their desks.
■ Computer chairs
A staple for every office.
■ Conference chairs
For proposals, interviews and bringing ideas to the table.
■ Bar stools
Not just for the break room. For laptops and flexible 'workstations'.
■ Height-adjustable chairs
To reduce absenteeism and increase productivity.
■ Lounges
For the dream millennial office designed for employee attraction and retention.
■ Benches
For the reception waiting game.
■ Tiered seating and grandstands
A new, hip way to collaborate. Think of it as an auditorium for sharing ideas.
■ Booth/banquette seating
For the brainstorming dream team and/or lunch room.
Desks, workstations and tables
We offer multiple configuration options that work with your workspace, not to mention the various job roles within your organisation. Make the most of your office space by thinking outside the square.
■ Benches
For bringing ideas and creativity to the table.
■ Ergonomic height-adjustable desks
For the sedentary employee. Promotes good health and wellbeing.
■ Linear workstations
A versatile solution to the evolving office fit out. Perfect for cable management.
■ Executive desks
Because the CEO needs to give off the right impression.
■ Boardroom and meeting tables
To present your business to clients in a professional manner.
■ Drafting tables
A must-have for any architectural firm.


OFFICE PARTITIONS AND SCREEN DIVIDERS
Striking a balance between collaboration and concentration is the key to designing an office for productivity. That's where office partitions and screen dividers come in.
■ Free standing dividers
Privacy that's easy enough to move around.
■ Desk mounted partitions
For the open-plan office or call centre acoustics.
■ Mobile dividers that double as whiteboards
An interactive way to keep track of important notes and/or conduct presentations.
■ Fixed/demountable wall systems
Ideal for medical and veterinary services.
■ Glass partitions (transparent, frosted or decorative)
For a balance of visual openness and physical privacy in modern office design.

■ Feature panels
Adds some much-needed warmth and character to a commercial space.


Storage, filing and shelving
Because an organised office is a sophisticated office. Maintain a safe and clean workspace by keeping paperwork and equipment under control. Effective storage creates an environment where concentration and task management come naturally.
■ Mobile caddies
Ideal for open-plan linear layouts.
■ Lateral filing cabinets
A durable option for storing paperwork. Ideal for financial and legal services.
■ Hutches
A storage solution for small to medium-sized businesses.
■ Fixed shelving/custom joinery
Blended built-ins that create a smooth transition between spaces. Perfect for small offices.
■ Server room and data storage
For storing confidential data. A critical addition to any modern office.
■ Kitchen storage
Every office needs a functional place to store food and kitchen equipment.
■ Bookshelves
For wearing your company culture with pride. Either decorative or purposeful.
■ Lockers
For keeping employee belongings safe.


Reception furniture
First impressions can make or break any business. It's why your reception area furniture is among the most important fit out aspects to consider. Say hello to the future of reception furniture, with custom designs that perfectly encapsulate your company values and culture.
■ Reception counters (high top)
An impressive first point of call for your workplace.

■ Reception desks
Should be welcoming and comfortable.
■ Guest chairs and sofas
For meeting, greeting and impressing your guests.
■ Beam seating
Commonly seen in medical fit outs.
■ Coffee tables
An experience for all visitors. Anchors your reception area with class.
Are you struggling to source functional office furniture that fits your fit out? Fast Fitouts specialises in affordable custom joinery and furniture supply to turn your office fitout into the workspace of your dreams. For the ultimate aesthetics and ergonomics, reach out to Adam his team of professionals. Get in touch at fill out the below contact form or call 1300 303 831
Lets GEt The Ball Rollng!
Enquire Now
Share this Post
Related Articles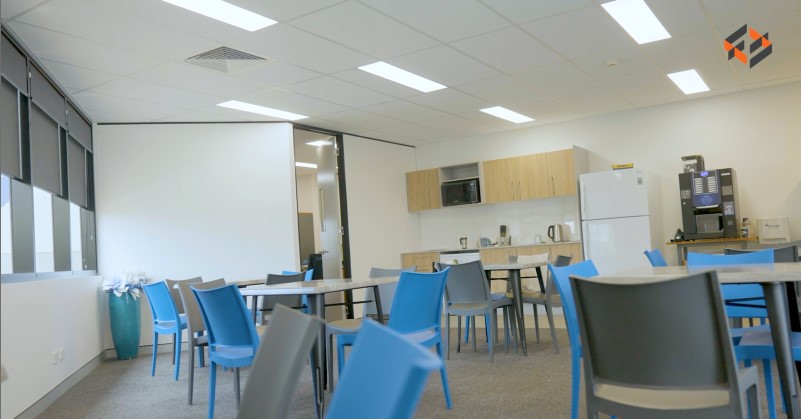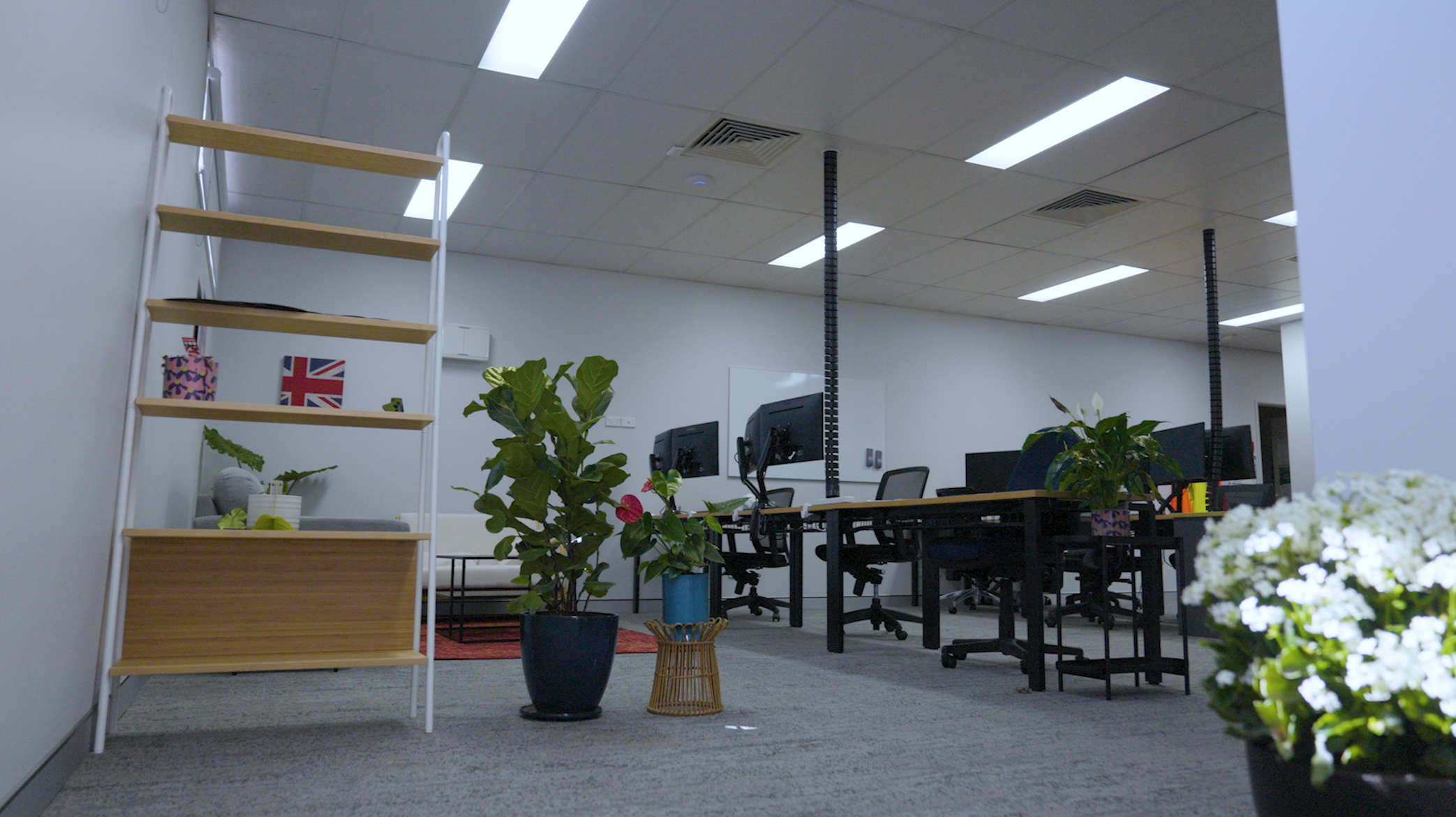 BLOG ARCHIVES