The Next Gen Of Office Design
Office fitouts for the recruitment and retention of today's employees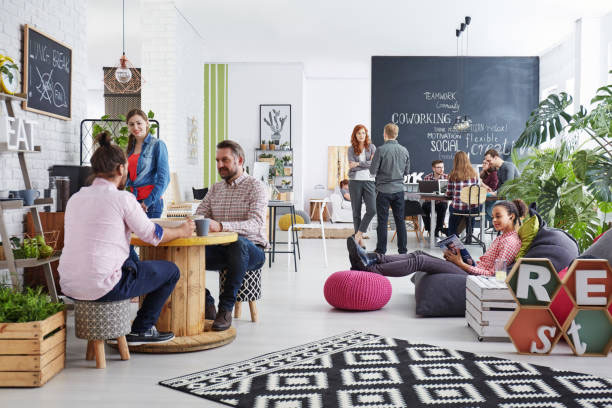 The concept of work is rapidly changing. Employees are no longer flocking to a sea of cubicles, but working for themselves. Your office fit out has to keep up with the evolving work habits of Millennials and Gen Z in order to outlive the new wave of competition. If you're smart, you'll figure out a way to stay ahead of the game and take back the new workforce from the hands of the freelance world.
It's about creating an employee-centric office space that's built for collaboration, flexibility and sustainability. The professionals of today want to work for companies that harmoniously integrate the very technologies they rely on in their personal lives. They're after a space that gets those creative juices flowing, and companies that align with their career goals.
So break away from the antiquated office setup to meet those demands with a new and creative office space.
So what does the office of today look like?
Let's gain some insight into how a successful, contemporary workplace operates.
It's culture focused
Recruiting the cream of the crop takes a business model that's driven by employee gratification, and a space where freedom and equality exists for all.
To compete with the growing trend of freelancers, businesses owners are now placing more emphasis on nurturing the culture of their company, than on task reinforcement. Staff satisfaction has been demonstrated over-and-over to skyrocket workplace productivity, and so employers are doing their utmost to accommodate the emotional and cognitive wellbeing of their staff.
We're seeing a cultural paradigm shift here — and to support this, you'll need to make some physical changes to your office. Consider fit out aspects such as colour psychology, custom-built signage and decor, and the right floor plan to enhance the vibe and drive your business' output.
Unsure of where to start? Here's the only guide you'll ever need to refurbish your office.
It's about collaboration
The corporate world as we know it has been turned on its head — and the modern professional is more than willing to share their workspace with other creators and innovators.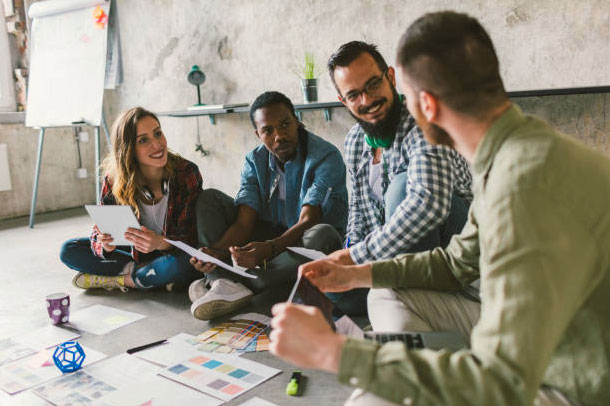 Now's the time to step out of your comfort zone and sublet your office space to leverage off the growing demand for collaborative coworking spaces. Not only are shared spaces revolutionising the way we do business, they're also offering owners an attractive side income to cover their expenses.
So, if the future of work is already here, your office fitout should already reflect the collaborative aspirations of the new workforce.
But most businesses aren't quite there yet — so be gone with those office walls and subscribe to a healthy, dynamic environment that's structured around teamwork and exchanging knowledge and ideas. Hire a fit out expert to help restructure your prosperity — consider celebrating your existing structure with smart space-saving solutions like custom-made joinery for an environment that compliments user engagement and collaborative efforts.
It's a breakout space
Employers need to consider the impact of mobile technology and the implications tied to a demand for dynamic, mobility-oriented workspace.
While workers were once tethered to their desks, today, flexible stations and the freedom to move about the office is not only a an option, but a workplace philosophy. With a demographic shifting towards healthy living, the emergence of engaging breakout spaces and stand up desks has become apparent.
So put a premium on your office amenities and offer an informal yet stylish space, with a little touch of home, to attract the very best employees. Think custom joinery and furniture like movable walls and workstations, chairs built with desk extensions, and stools for sitting along benches to boost the levels of interaction — or further optimise your use of space with custom-built kitchen units, islands or worktops for the perfect fit. Don't forget the electrical works! You should install extra power points for optimal laptop usage.
It's sustainable
Ignoring the sentiment of the next generation means closing your business off to a large portion of the young talent pool.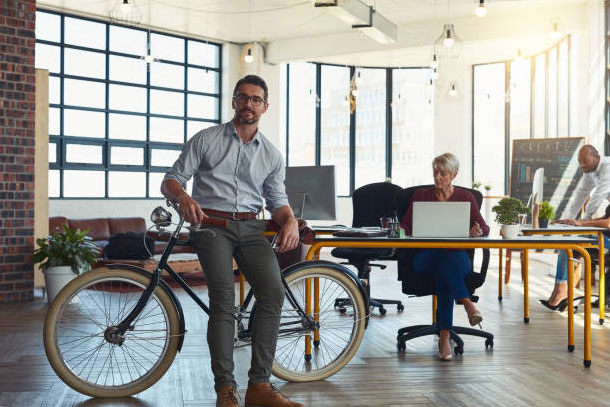 Gone are the days where companies can get away with unethical business practices. In today's world sustainability is a key marketing tool, and jobseekers are on the lookout for companies that reflect their values, including environmental sustainability and social responsibility.
Pioneering executives are committing to reducing their carbon footprint by eliminating the need for paper, introducing bicycle stations for employee commuting, and carefully selecting sustainable materials and fixtures for their office fitouts. Fitting out an environmentally-friendly office not only minimises the cost to the environment, but also the cost of utilities. Consider uplifting the office vibe and maximising the natural light by fitting out large windows — you'll thank yourself come the next electricity bill.
Here's how you can fit out an eco-friendly office.
It's about flexible working hours
The focus has shifted towards letting employees complete their tasks when are where best suits them.
Traditional workplace practices have become obsolete — and so too have traditional working hours. Cloud-based technology has brought flexible means of communication to offices on a global scale.
Research has shown those bound to the office are far less productive and satisfied within their jobs, thus increasing the rate of attrition. It's become evident busy parents are likely to put more hours in if they're granted the freedom to take their kids to school or work remotely when needed at home.
Even pets are becoming more acceptable within the office environment, and companies with pet-friendly policies are seeing lower levels of stress among their employees.
Your office fitout should emulate your workplace culture — so before implementing any new policies, it's a good idea to consider whether your current office structure can accommodate the changes.
Drive your establishment's success with a new approach to office fitouts
Don't get left behind — now's the time to realign your corporate values by restructuring your office fitout to meet the growing demands of the modern workforce. Let an expert fit out a truly inspiring office to serve as a sanctuary from the outside world's distractions.
If you'd like to take your present and future business further into the realms of success, speak to Adam and experts at Fast Fitouts.
Call 1300 303 831 or email info@fastfitouts.com.au for a free concept design and quote for your dream office.

Lets GEt The Ball Rollng!
Enquire Now
Share this Post
Related Articles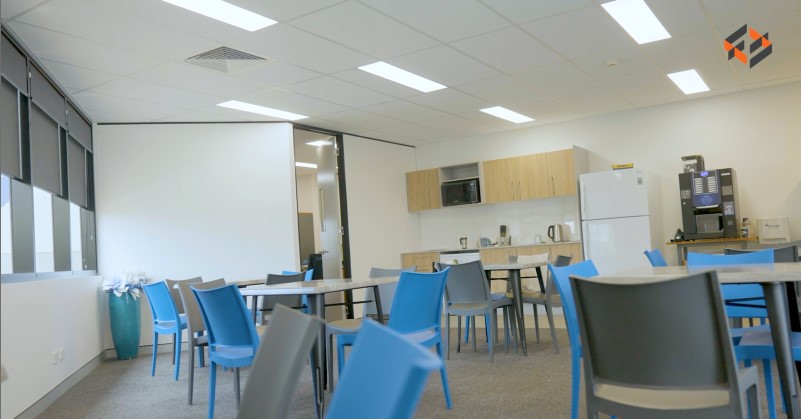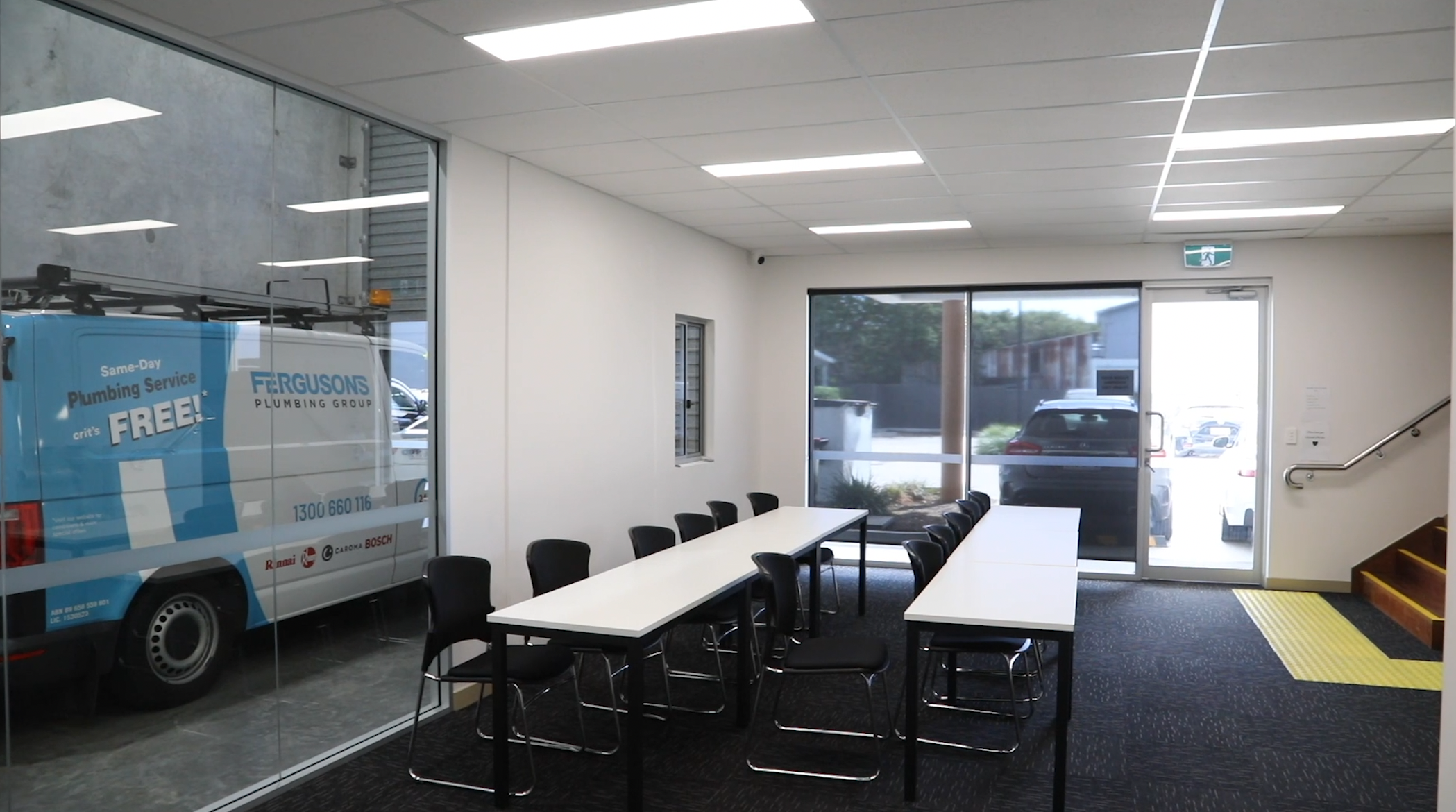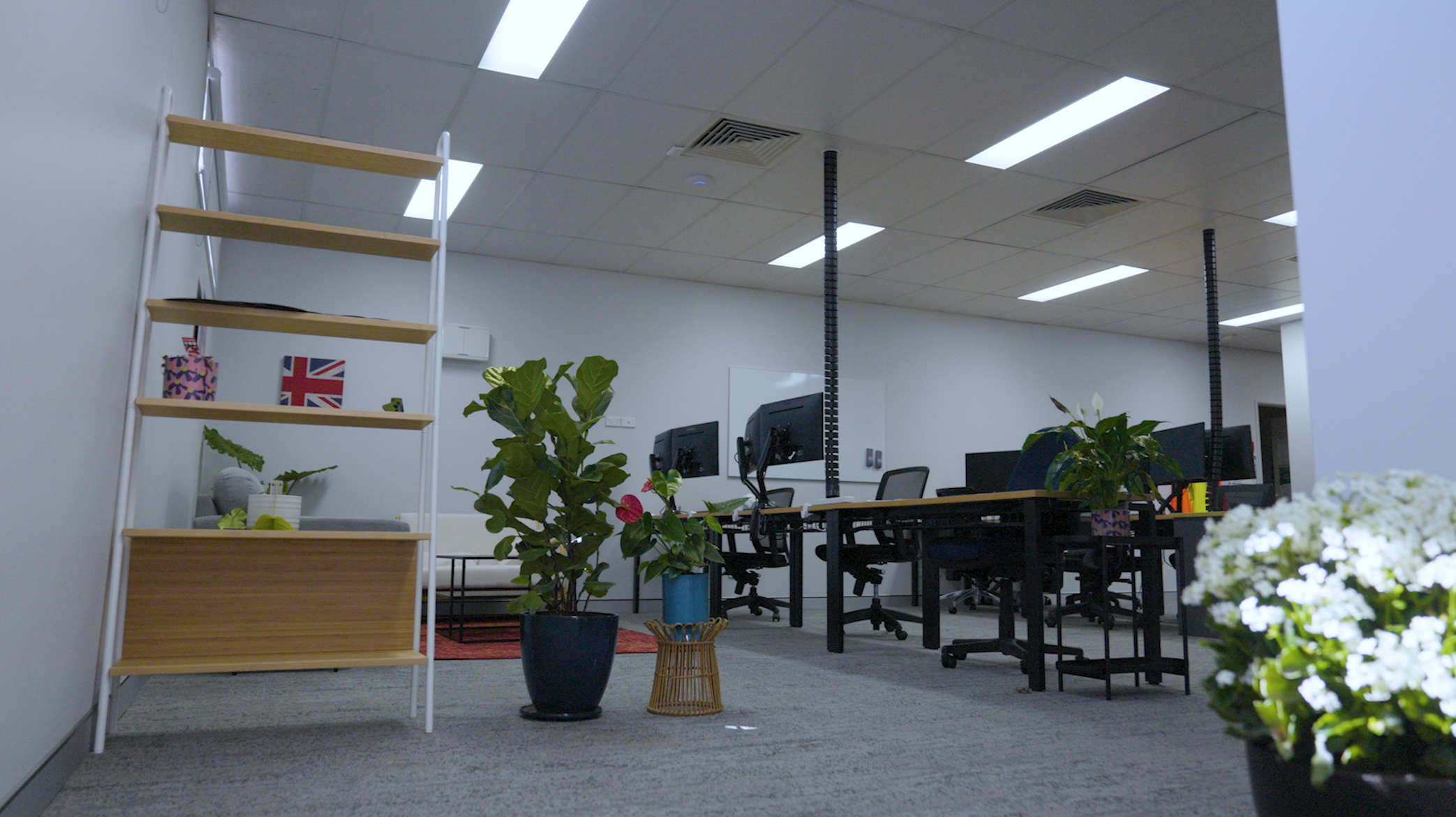 BLOG ARCHIVES