Your Essential Guide to Refurbishing Your Office Break Room
"Taking a few breaks during the work day has many advantages. It sharpens concentration, improves health and boosts productivity. That's why it's so important to make your office break room inviting, so employees want to use it." - Quill, 2015
Since the dawn of the modern office building, the water cooler has been the place where colleagues congregate to discuss the hot topics of the day. Over time though, the simple water cooler has evolved, and most workplaces contain some sort of break room/kitchen area where employees can refresh themselves with a bit of food and drink as well as conversation.
Studies show that chatting amongst employees improves productivity - by as much as 15%!
Try these 7 simple break room tips to boost your employee productivity.
Mix it Up
Your break room needs to be visually different from the rest of the working environment to allow employees to disconnect from the stresses of their job and relax. Employee's don't need to be reminded of their job through company colours and logos in the break room. Create that difference by changing the colour of the walls, or even rearranging the furniture.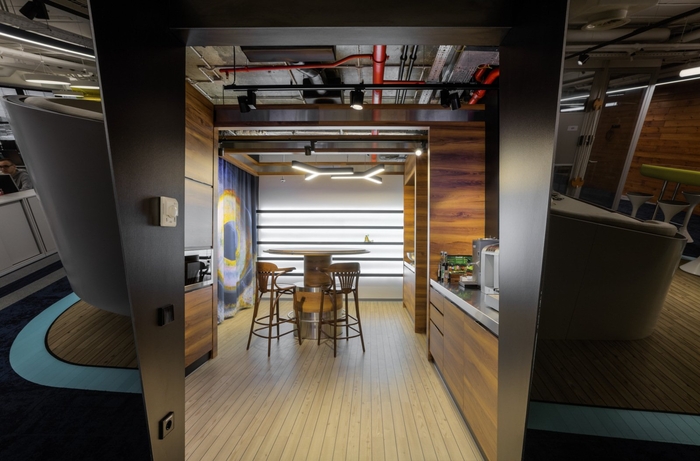 Avito Office - Moscow
More Play
All work and no play makes for very stressed and strung-out employees. Provide games in the breakroom so that your workers can engage in an activity to unwind. Games help to relieve stress and enhance productivity when employees return back to work. Multiplayer games like billiards or foosball strengthen the bond between co workers and increase team mentality and morale.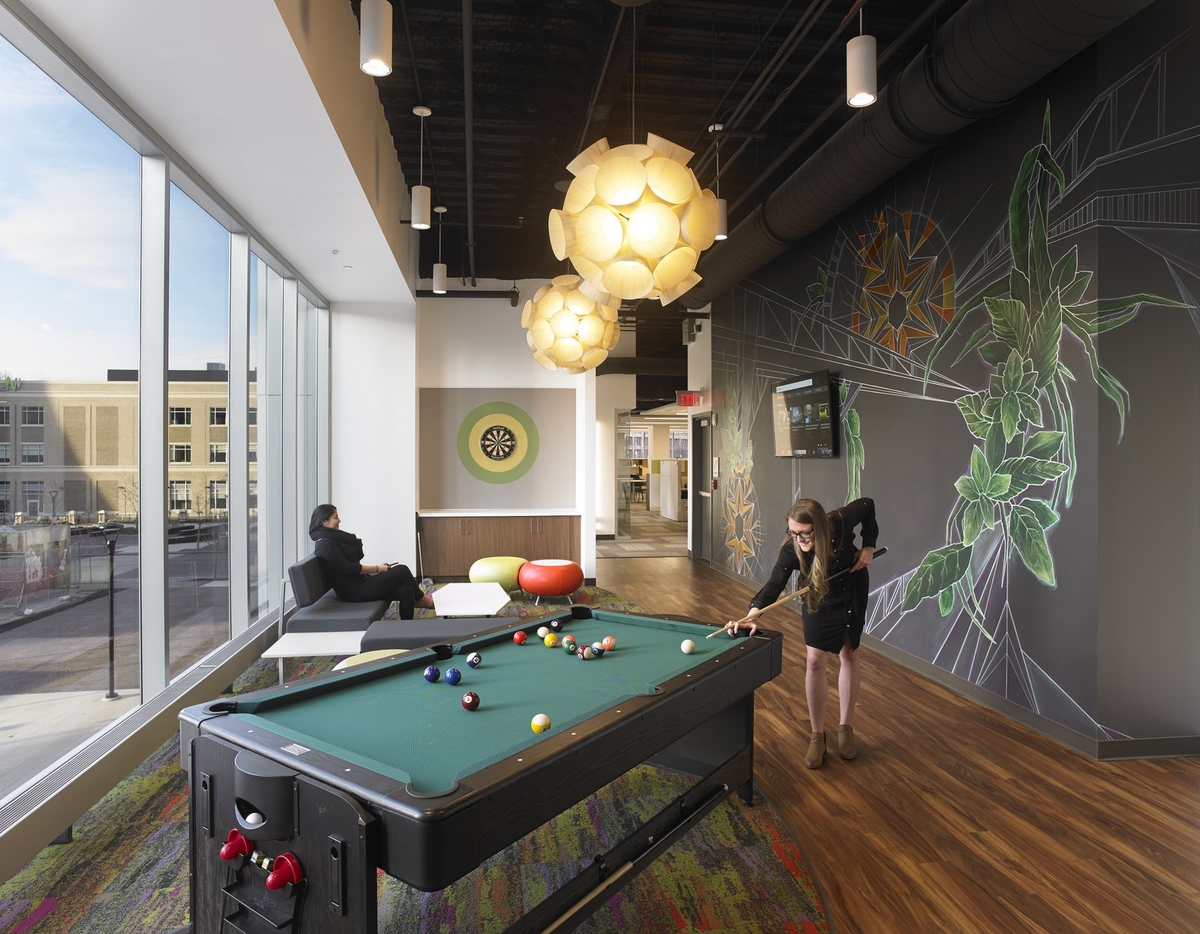 Bergmann Associates Office - Rochester
Quiet Zones
While the 'play' element of your break room may work wonders for extroverts, introverts might prefer to recharge with some quiet, alone time. You need to cater to different personalities in the lunchroom. Some booths or 'rest rooms' are a surefire way to give employees some rest and relaxation during a long day of hard work.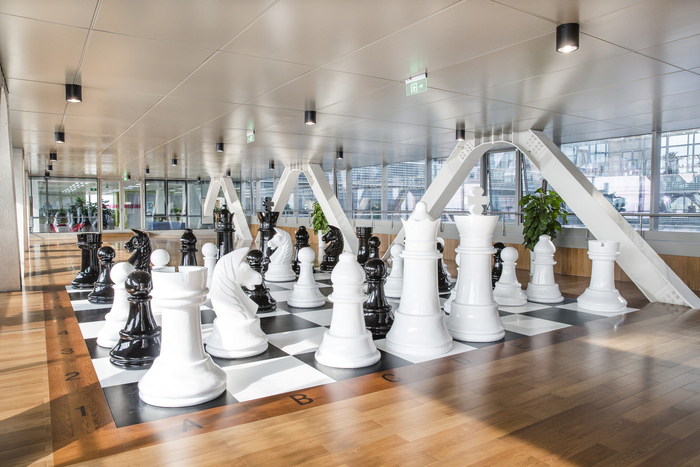 JD.com - Beijing
Comfortable Seating
The staff room is not just for eating, but for relaxing too; and no one can relax on a stiff, plastic chair. Investing in comfortable furniture will make your employees feel more respected and help them to relax. Comfortable lounges and chairs will create a casual environment to distract them from the stresses of the work environment. If budget is tight, introducing beanbags and pillows into the staff room can make a huge difference at a low price point.
Fiverr Office - Tel Aviv
Food for Thought
Keep your employees eager for the break room by providing healthy snacks and beverages such as juice, tea and coffee. Consider offering a range of different flavoured teas for employees to try each week, or monthly pizza parties. Everyone loves food!
Let it Grow
Say no to plastic plants and invest in some real greenery. Not only will they make your lunch space more friendly and inviting, but they will also enhance employee moods and increase oxygen flow. If you love the idea of plants you can even amp it up by installing a green wall as a feature of the break room. Employees will love it and it's a fun team responsibility to water the plants as required.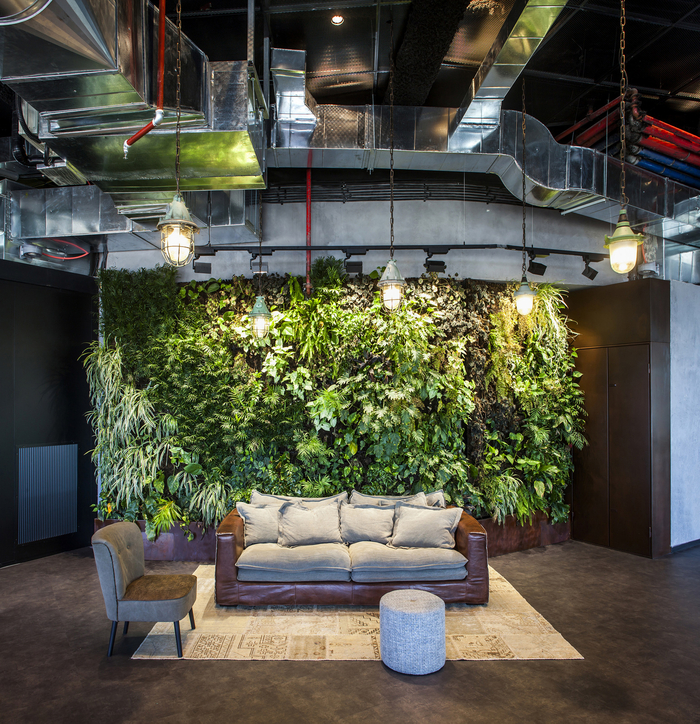 Windward Offices - Tel Aviv
Give it Personality
No one enjoys time in a plain lunchroom with all but an evacuation poster and an A4 sheet of paper with a company's code of ethics hanging on the wall. Decorate the lunchroom and add some creative flair. Make it interesting and stimulating for the relaxed environment it should be. Try adding a communal pin board, motivational wall art, foam rollers, beanbags, exercise balls or quirky knickknacks.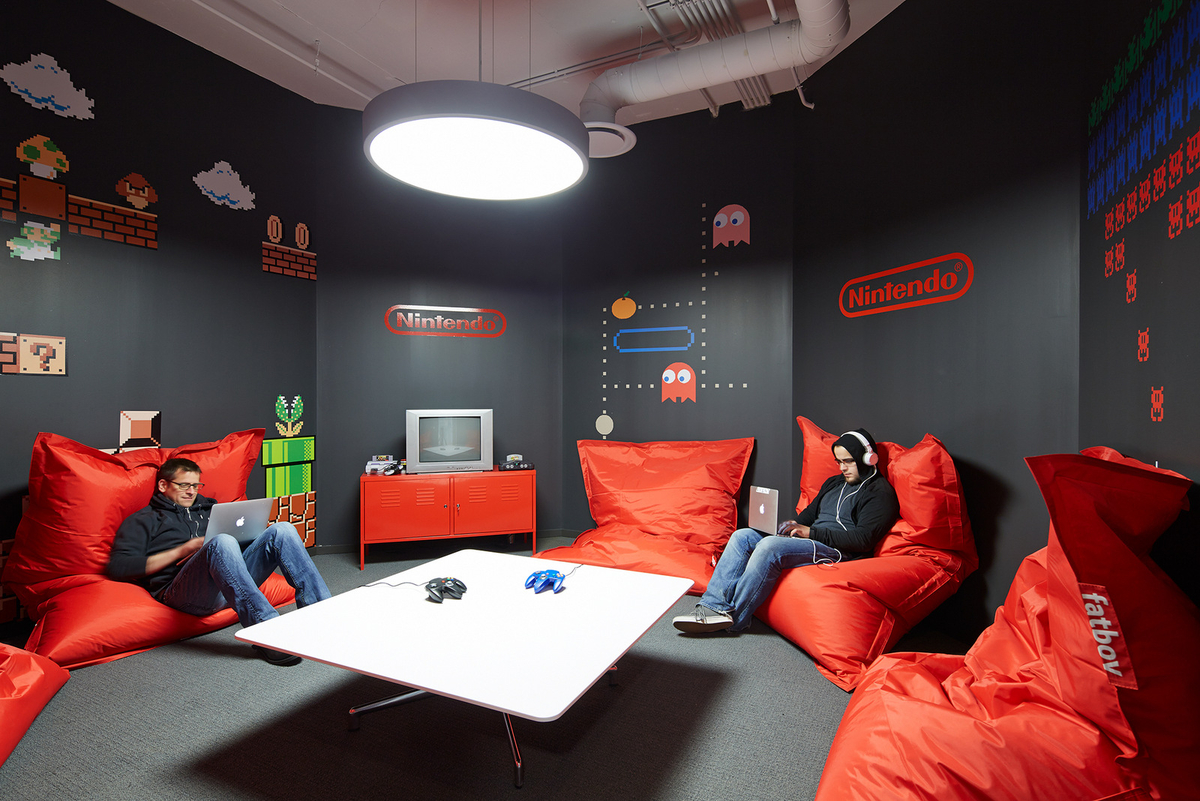 Avant Office - Chicago
Try out some of these great tips and see if you notice a change in your staff productivity. If you ever need any help with an office fit out or refurbishment, get in touch with Adam and the team at Fast Fitouts today! To find out more about what Fast Fitouts can do for your office, call 1300 303 831 or email info@fastfitouts.com.au for a free concept design and pricing service.
Lets GEt The Ball Rollng!
Enquire Now
Share this Post
Related Articles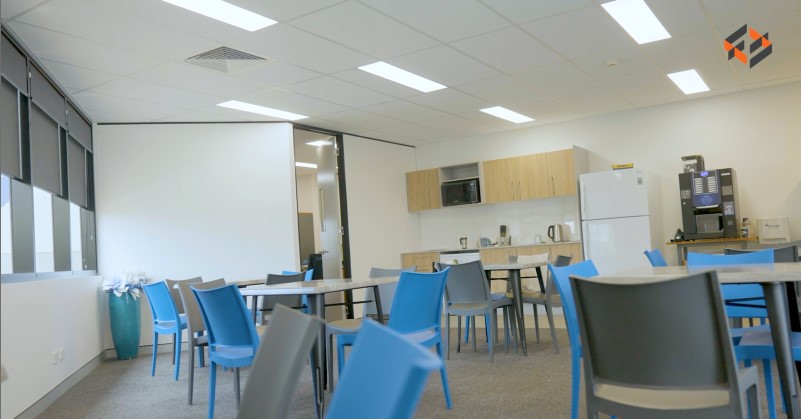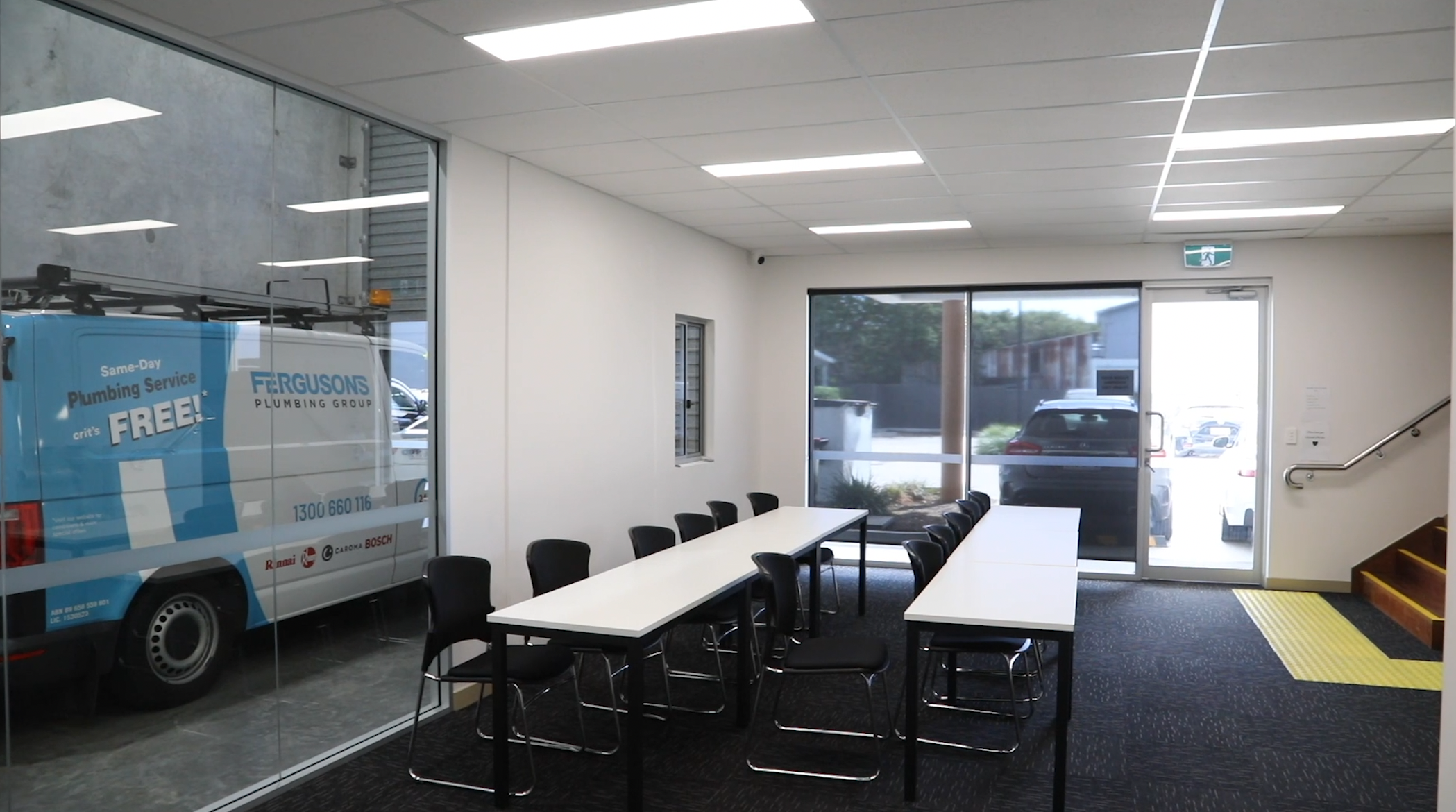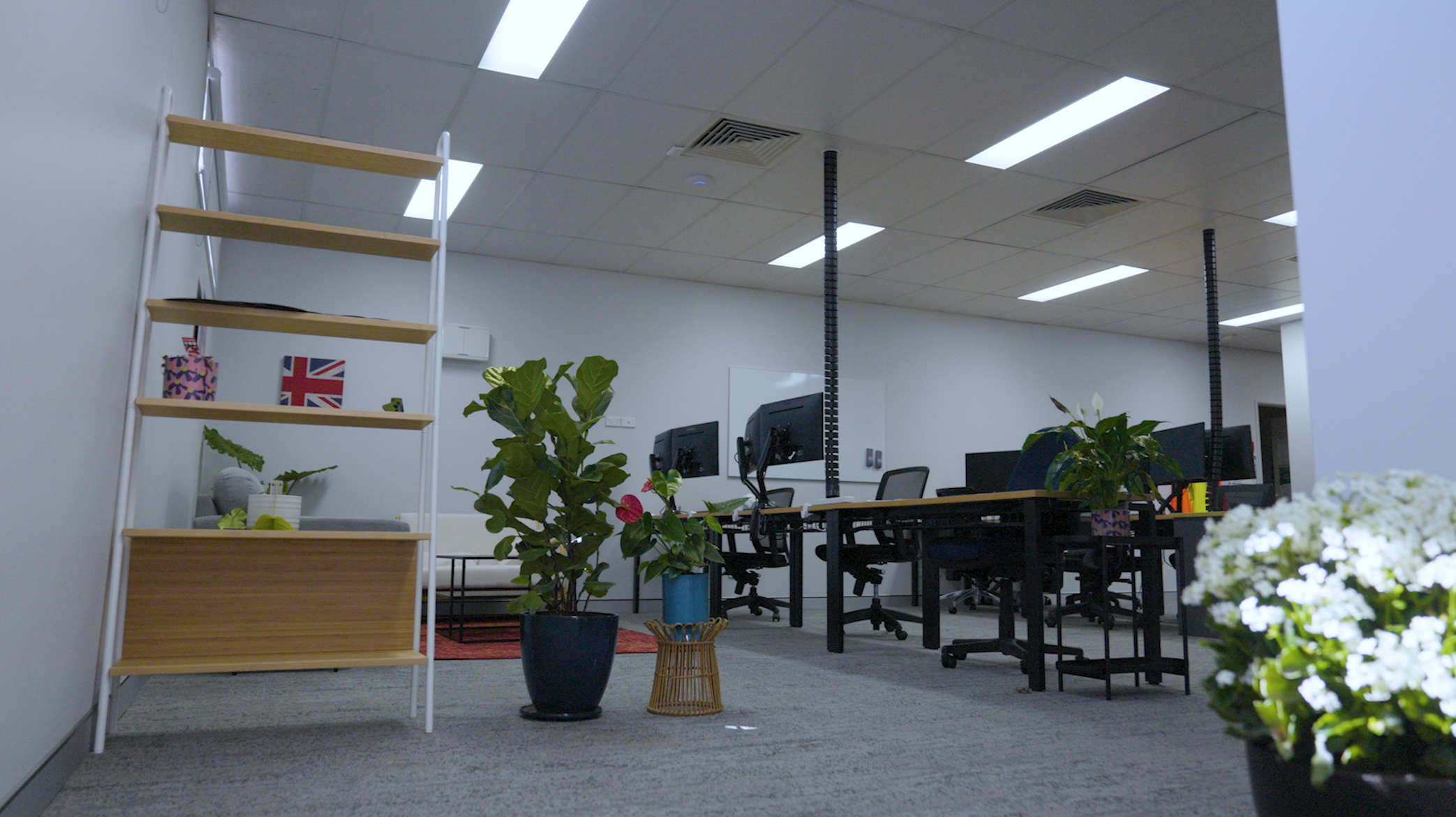 BLOG ARCHIVES