Office fitouts that fit your job description
Which workspace design is right for your industry/employees?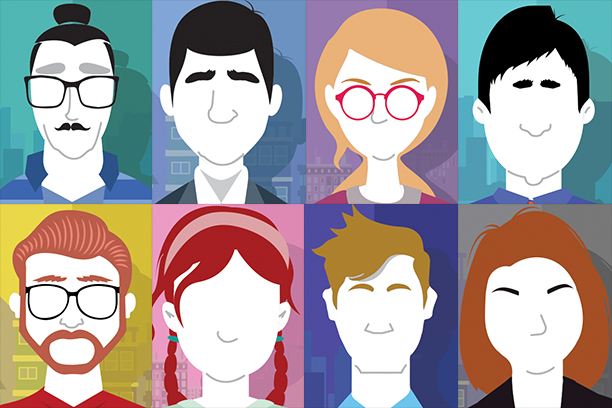 Companies have been caught up in the 'open plan vs private office' debate for quite some time now. It's no wonder our heads are spinning.
We know it's in the best interest of CEOs to bring out the best in their staff. And we also know that the space itself is critical to employee performance and productivity. But which setup takes the cake? Fact is, there's no one-way answer. It all depends on who's working for you.
When it comes to our preferred working style, not everyone speaks the same language. But if information and ideas flow freely through your fitout, you'll know you've struck gold. Your office design needs to reflect your priorities as a company – and more importantly, the nature of the work. If you want to create a space that makes your employees happy and efficient, you'll need to reflect on these four aspects:
◙ Infrastructure
◙ Privacy (visual/acoustic)
◙ Ergonomics (FURNITURE/WORKSTATIONS)
◙ Office equipment and technology


But the real challenge lies in executing a workspace that caters for a whole range of responsibilities. Here's an overview of what you'll need for each job description:
Creatives: the inspired space

What makes a creative person tick? While creatives themselves might have trouble answering this question, there are number of things employers can do to strengthen the creative bones of their employees. A new era of inspiring, community-driven design is upon us, and the companies behind the world's coolest offices, like Google, VICE and Squarespace, are the driving force behind this trend.
These uber cool creative spaces boast an industrial edge with high ceilings, fewer walls and wooden floors. They're also bridging the gap between workspace and games room with breakout/support spaces for the ultimate work/life balance. Flexible hours and contracts allow creative minds to run wild – and that's a good thing for these types of employees!
Strategists: the think tank

They're the type who will lead your business onto the next big thing, driving client strategies and working to boost your bottom line. That's why it pays to set them up with agile workspaces which allow them to think outside the box. Steer clear of any cellular designs, because a strategists' ideal office is far more purposeful, placing more emphasis on collaborative efforts. You'll need to invite a sense of equality among coworkers with shared furniture and tables – and don't forget the whiteboards!
Analysts: the open office

These data-driven team members enjoy studying, problem solving and working with information. They also don't subscribe to the boxed-office life. Much like their creative and strategising counterparts, analysts value flexibility and choice over how their work gets done. Open plan fitouts work well for the number-crunching kinds. And you can diversify any space with training and multi-purpose tables, acoustic phone booths, tiered-seating, or even bean bags.
MANAGERS: THE BASE OF OPERATIONS

The core accountability of an office manager is to ensure all business operations are running smoothly. It's all hands on deck here and working remotely just won't cut it. But while management staff may be tethered to working in the office, the right technology and internal communication won't see them tethered to their desk. Providing a variety of spaces, as well as maximising the flow of your office fit out, creates opportunities for movement throughout the day – allowing managers to connect with team members at all levels.

Developers: the distraction-free zone

Contrary to all the open plan buzz that's being generated by tech companies, this Silicon Valley-style setup is a nightmarish notion for many web developers. These pragmatic workers use their logic to demonstrate results, and coding will require some serious head-down-tail-up concentration. That means implementing some serious acoustic solutions to a developer's workspace. Private offices are preferred, but the infrastructure will depend on whether your business needs a single dev, or a team to converge in the one room. Keep in mind they'll also need big enough tables or workstations to accommodate multiple monitors.
Receptionists: the welcome mat

Designing and configuring a space that encourages interpersonal communication is the key to building a strong reception team. It's a receptionist's duty to set the right expectations for every client or customer that comes through those doors. And it's a company's duty to foster happy and healthy working conditions. Making sure staff are enjoying themselves while mixing with guests is a big part of the front-of-house experience.
But of course, every successful reception area will require a functional layout, the right technology, tidy cable management, plants and custom design elements that reflect your company values.

Entrepreneurs: the communal hub

It's an interdisciplinary community of forward-thinkers – a melting pot of ideas, if you will. And while design principles for coworking spaces like WeWork may be a little unorthodox, they're also swimming with successful startup owners and creative freelancers. This style of working relies on networking opportunities and shared input, which is why there's no need for putting up walls. So long as these spaces are equipped with a cafe/cafeteria, enough powerpoints, and a games room with multiplayer options, you'll know you've designed a magnet for entrepreneurs.
Executives: the pinnacle

Gone are the days where CEO offices were mere symbols of success and power. Interrogation rooms are out, and round tables are in. The boss' office should no longer serve as an individual 'hall of fame', but rather, an extension of the company as a whole. It's vital you set the right kind of tone for those prospective clients. So, make your those company core values known by incorporating brand-specific displays and other company memorabilia.
Establishing your office accommodation needs don't have to be so hard. Adam and the team at Fast Fitouts can help you transform your working environment into a combined space that nurtures each and every one of your employees! Call 1300 303 831 or email info@fastfitouts.com.au for a free concept design and pricing service.
Lets GEt The Ball Rollng!
Enquire Now
Share this Post
Related Articles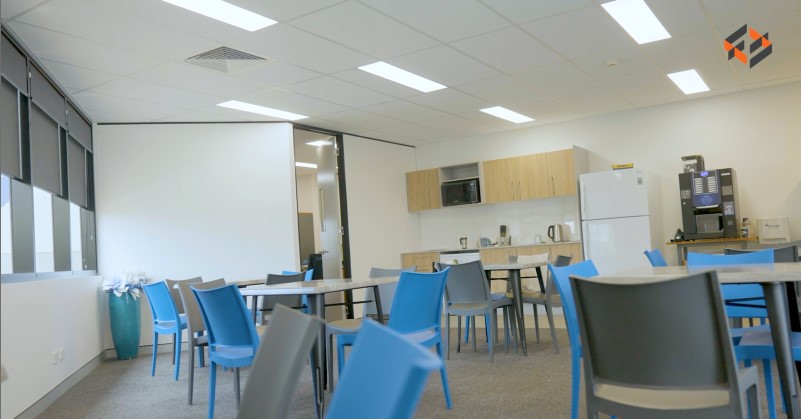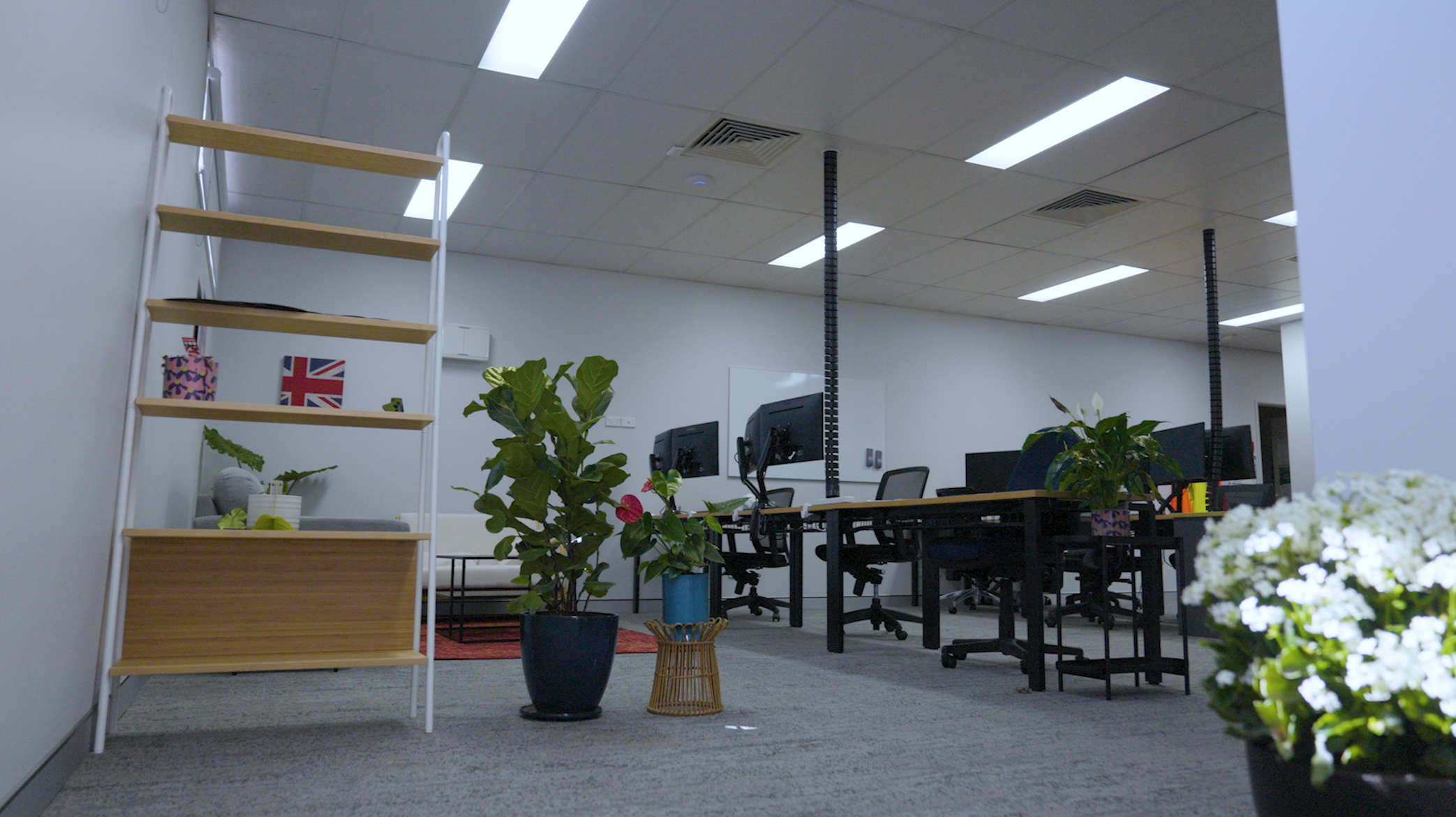 BLOG ARCHIVES