The Only Guide You'll Ever Need To Refurbish Your Office Space
Planning a modern office fitout on a budget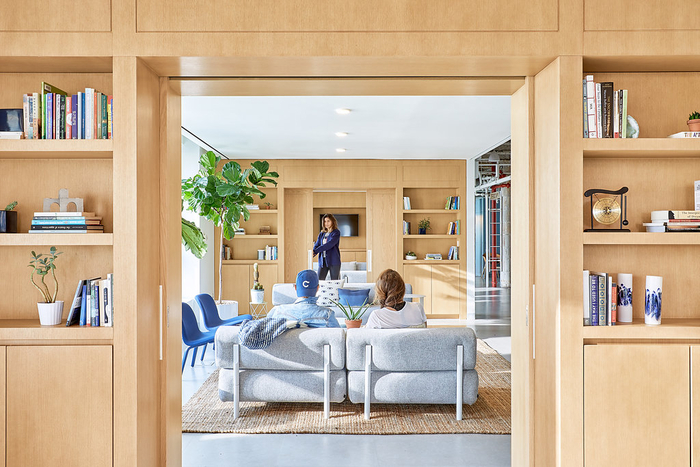 Casper Offices - New York City
So, your Brisbane or Gold Coast office needs a makeover? Managing plans for a new office fit out or refurbishment whilst running a business can be a wearing juggle for both CEOs and their busy staff. Change can be a daunting prospect — but more importantly, change inspires! Your refurbishment will be an invaluable drawcard in terms of productivity, corporate identity, and attracting or retaining the very best employees and associates.
It's essential you have a clear vision of all the design, purpose and aesthetic aspects of your dream office before the project is underway — and you should ask yourself what it is you hope to achieve with your new workspace.
You're probably wondering how you could possibly execute all of the above, minus the stress and over-the-top expenses. Organisation is key here. So, stick to this comprehensive beginner's guide to planning and implementing a modern, functional office refurbishment to set your establishment up for success.
Who should refurbish?
Is it better to arrange a partner or office fit out company to work with — or should you attempt to deliver the project on your own?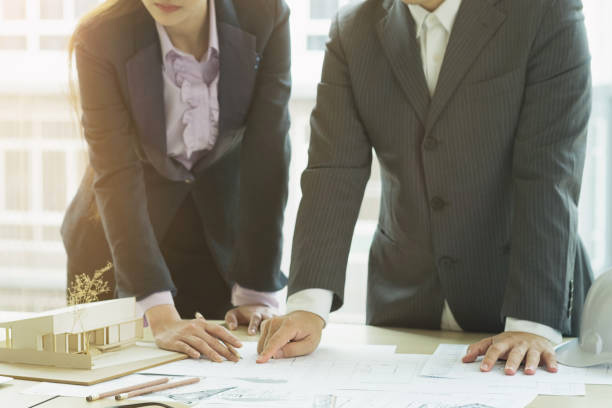 The foundations of any well-designed office are built around the aspirational goals and vision of that establishment — but don't let those ideas run away with you or cloud your judgement.
Hire a reputable fit out contractor
Look for a one-stop-shop office refurbishing service to optimise your investment, and handle all the overheads and unnecessary difficulties that come with project management.
Many business owners will end up incurring financial hiccups and misadventures of all sorts after going it alone or juggling between tradesmen. Not only will a professional fit out specialist have excellent project management skills, but they will also understand branding and how to incorporate that imagery into a cohesive design for your commercial premises. Remember, first impressions last. An attractive, high quality office fit out will allow your business to pull quality clients or customers.
DIY details
That's not to say you can't "do it yourself" when it comes to those details that can truly elevate your corporate aesthetic and personalise your office environment. Consider upcycling some of your decor, cabinets or shelving to brighten up desks and uplift the office vibe. And you can paint an honest picture of your establishment by crafting a personalised addition to your wall art collection.
Think artworks or other displays which outline your company's core values or mission. You can scour local markets, and even ask employees to contribute pieces.
What can you refurbish
What aspects of your current space would you change — and what should your new office refurbishment do for you and your business?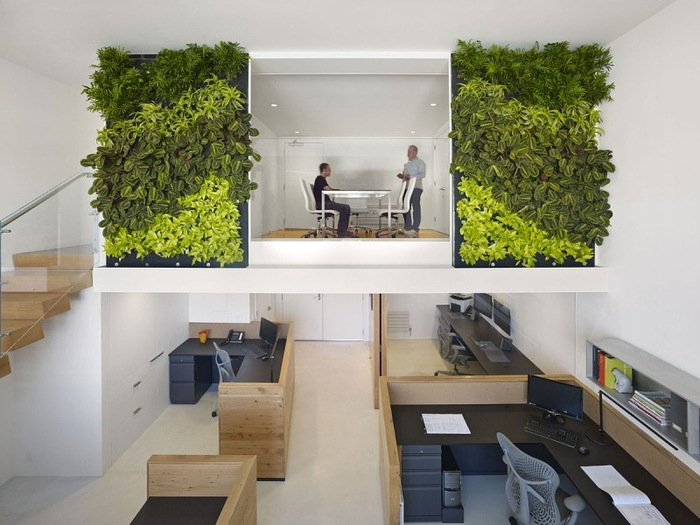 The Offices of Buck O'Neill Builders
Understanding your company culture and tending to your team's wants and needs will create a functional office that ticks all the boxes for success.
Find furniture that fits your fitout
Strategic space planning matters. And finding furniture and workstations to optimise your space, budget and needs can pose numerous challenges for business owners. A custom designed furniture solution may hold the keys to a healthy, happy office environment that fosters both collaboration and productivity.
Today, modern offices are activity-based offices, so ensure your fit out boasts plenty of comfortable furniture and zones to suit a variety of needs.
Teamwork is the mainstay of a functional working environment, so it's crucial your office layout should facilitate an ease of communication. You'll undoubtedly open up the potential of your team members by incorporating fun and interactive furniture with a purpose.
Consider funky configurable lounge suites and desks for endless possibilities, and tiered seating or game room furniture for employees to come together.
Invest in eco-friendly upgrades
Go green or go home.
Today's conscious companies are fitting out their offices with energy saving solutions that not only do good for the planet, but also cut the cost of their utility bills. A green business is also a highly marketable business, as it tells your prospective clients and customers your establishment cares.
So minimise your environmental footprint, capitalise on one of the biggest growth trends and refurbish your office into the healthy, sustainable workspace made of dreams. You can upgrade using renewable materials and low resource impact furniture, flooring and wall treatment solutions. Consider the lighting and air quality of your fitout for your health and your energy bills sake.
Advance your use of technology
Don't be a dinosaur and underestimate the impact technology will have on your overall office design. Technology is changing how we do business, and it is critical you should remain as competitive as possible.
The right use of technology will help you stay connected with associates and afford your employees the right tools to excel in their roles.
There are many aspects of your office you should consider upgrading when you refurbish. This could include your conference room or presentation equipment, reception area monitors and tablets, team computers and monitors, as well as custom adaptable furniture to accommodate your new technology.
Opt for the right kind of wall treatments/partitions
Creating the illusion of more space will work wonders for your office refurbishment. So spruce up those dividers and give your workspace a contemporary makeover with wall treatments and partitions that'll transform your office into a gallery.
Let light in and achieve a sleek, high-end look with glass partitioning, or invite your employees and clients to loosen up with some whimsically wonderful wallpaper designs. Your walls should emphasise your company aesthetic in order to catch the right client attention and inspire those who work for you.
When to refurbish?
What is your project timeline — next month, or next financial year?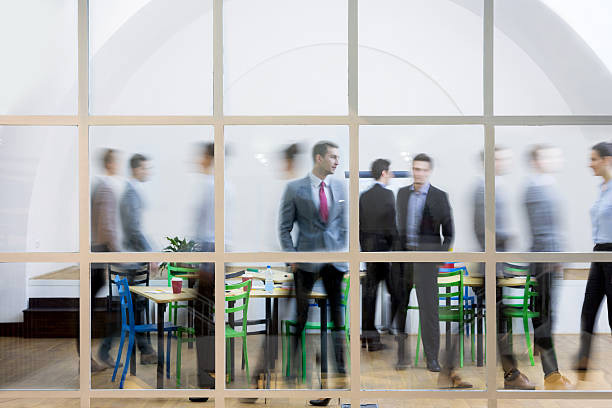 Think long and hard about how you'll manage the handover of your new office space once the refurbishment is complete.
Try to avoid business disruptions
Whether you're refurbishing an existing space or relocating to a new office, you will require a plan of action to be able to adapt to any future changes. So plan ahead by coordinating any major structural changes and try not to refurbish over the busy period — your priority is to avoid customer or client inconvenience as best you can.
Once you've envisioned your goal, try working in stages — from planning through to the completion of works. Consider any aspects that may require the office to shut down temporarily and those that can be done alongside business as usual.
Communication with all staff members is crucial to allow for smooth sailing throughout this transitional phase. Keeping your employees in the dark about company plans and goals won't get you anywhere, so bring the whole team together and gain their full trust and support.
Stick to your timeframe
A great deal of work goes into an office refurbishment, and setting a completion date will depend on the complexity of the design, the approval stage, and management of the construction phase.
Running a tight schedule will be the crux of your entire project and its business potential, so consult with an expert and get an estimation of the time required to do the work.
Where will you choose to refurbish?
Should you stay or should you go — is a relocation, alteration or refurbishment best for you?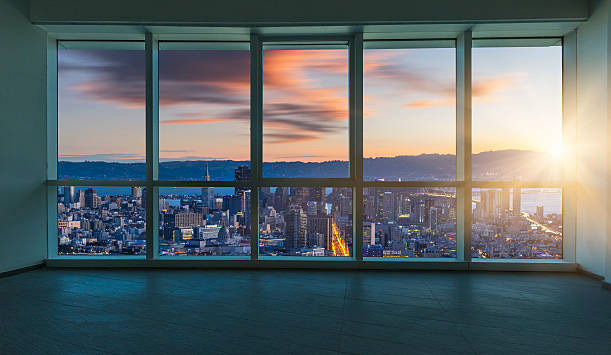 Think carefully about your business' needs and prospective growth before making your decision.
Look carefully over the floor plan
Is your working environment stale? If you're looking to refurbish your office space it's important to understand the reasons for doing so — and it all starts with the floor plan.
Whether your business is preparing for an upcoming expansion or you're simply looking to improve the functionality or atmosphere of your office space, you should ensure your premises meets your spatial requirements.
Consider your layout's ease of access and utilise the space you already have with wider entryways, mezzanines, open plans, and inviting reception areas. You can further increase your floor space by constructing a verandah or courtyard for employee breaks and casual meetings.
Space matters: consider your storage needs
You should also equip your new office with ample storage for all your business' needs. An expert can deal with the very best furniture suppliers and even fit your office out with custom shelving and cabinets for the utmost ergonomic benefit. Be creative and double your storage space as furniture — think partitioning solutions and reconfigurable seating with built-in drawers.
Ensure safety obligations and legal requirements are met
You will need to gain permission from your landlord for your new office fitout, apply for any council permits, and you should have the rest taken care of by a commercial fit out expert to safeguard any other legalities.
Why refurbish?
Consider the reasons for refurbishing and what you hope to get out of your new space.
NautaDutilh Offices - Rotterdam
In need of additional space for a growing office? Downsizing or reorganising? There are a multitude of reasons why you should refurbish — here are the ones you might not expect...
Sell your office to those clients
Reap all the benefits of a refurbishment and transform your office into a contemporary, functional and vivid workspace to attract new clients and hold on to existing ones. First impressions will have a lasting impact on your potential associates, so it's important to get the imagery you wish to evoke right from the get-go.
Your office reception area says a lot about your corporate identity, so it's vital you raise the bar and make sure your clients indulge in the ultimate front-of-house experience. Every aspect of your design counts, so be sure to invest some thought into aspirational wall graphics and brand-specific artwork and logos. Your creativity will encourage your visitors to share their experience with you and refer your business on to others — well worth the ROI (return-on-investment).
Boost employee morale and productivity
Stress stems from feeling stagnant and under appreciated — and when your schedule or environment becomes too mundane, complacency will eventually replace innovation. Sometimes all you need is an office makeover to spark your employees' confidence and offer room for professional growth and development.
So give your employees an office they'll proudly represent with a fresh new look to renew their passion and boost their morale. You can cleverly design your workspace to evoke a positive atmosphere and, thus, stimulate those creative minds.
Clear out the clutter
Is your working environment out-of-control? Office clutter can make executives and their staff feel overwhelmed and downright disorganised — so don't let a messy desk obscure your business' capability. Becoming a newfangled minimalist through your refurbishment will add value and modernity to your office space — a surefire way to impress your visitors and attract the very best employees.
So keep up with daily maintenance tasks, improve your use of storage, tidy up those computer cables, and invest in some serious filing cabinets for those stacks of loose documents.
A clear desk affords you endless freedom and the best part of clearing out the clutter? It's completely free!
How much will it cost to refurbish?
Is it possible to refurbish your office on a budget — what are the easiest ways to keep costs down?
Effectively budgeting for an office fit out or refurbishment is one of the main concerns expressed by business owners looking to advance their establishment.
Don't allow yourself an overzealous budget
Your new office should get as much bang for your buck as possible, and an expert fit out service can help you stretch your refurbishment dollar to the max.
It's also imperative your budget should factor in any contingencies, as unforeseen hiccups can be met midway through a project. A slightly modest budget will best prevent your refurbishment from stalling as well as provide you with some peace of mind.
"Try to minimise the altering of services such as fire systems, air conditioning and plumbing; and if possible, design around what's already in place. Another way to cut costs is to reduce the urge for custom-made joinery, fixtures and fittings," — Adam Parker (CEO Fast Fitouts).
But don't cut corners to cut the cost
Too many business owners make the mistake of forgoing or scaling back their refurbishment project. Your working environment should be a priority for your business and cutting corners certainly won't do you any favours — a shonky contractor will likely rush through a project which will likely lead to some nasty, expensive surprises down the track.
Here's a helpful infographic on how to save on your office fit out.
---
You can afford to think bigger when it comes to fitting out a space that's guaranteed to boost your business' bottom line. If you have a business game plan you'd like to put into effect, reach out to Adam and the team at Fast Fitouts for all your Brisbane and Gold Coast office refurbishment and fit out needs. Call 1300 303 831 or email info@fastfitouts.com.au for a free concept design and pricing service.
Lets GEt The Ball Rollng!
Enquire Now
Share this Post
Related Articles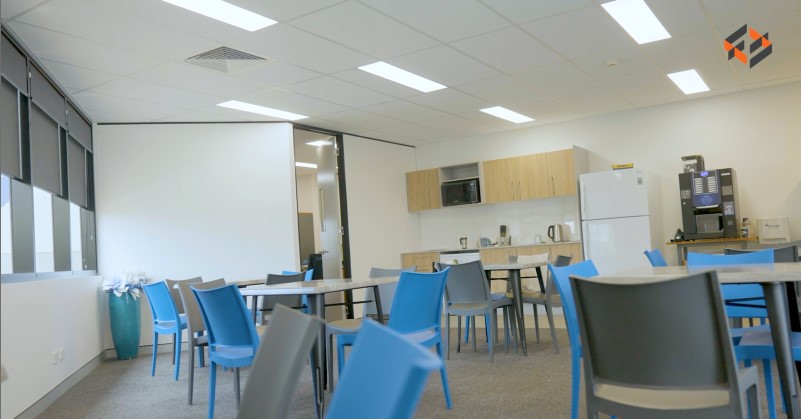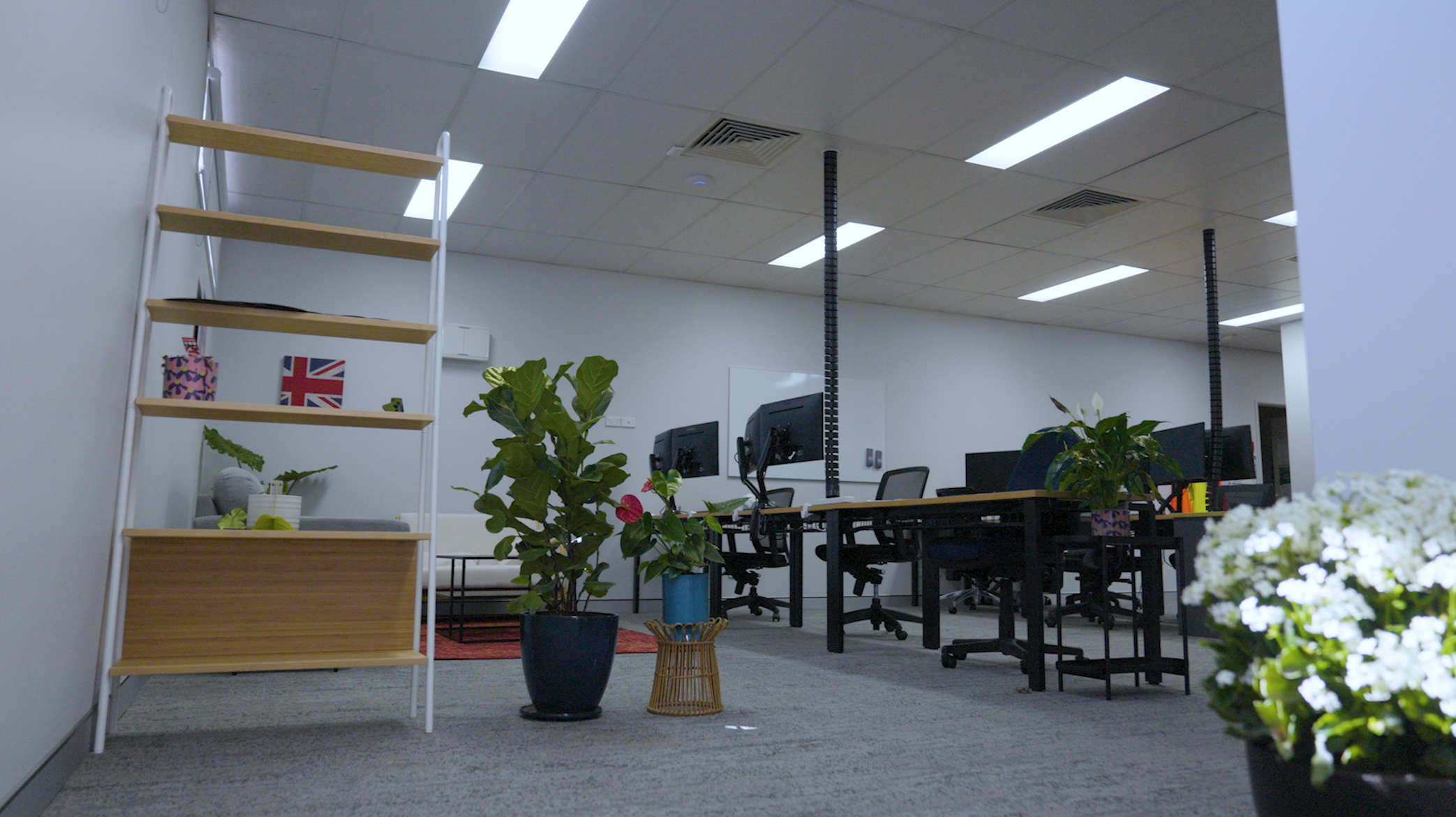 BLOG ARCHIVES