innovative ways to partition your office
Office partitions were created by the furniture company, Herman Miller more than 40 years ago. They invented the idea of cubicles - those tiny workspaces that are partitioned off by a series of panels. These were designed to save space, while also giving employees the comfortability of having their own space.
Office partitioning has only risen in popularity and importance over the past years as employers are wanting to give their people a choice of workspace environments. It is these room dividers that deliver the balance between private and open plan spaces.
When most people think of office partitions, they think of what is often referred to as 'cubicle jungles', grey, boring and dull. It doesn't always have to be this way though, there are so many ways to amp up the levels of creativity and interactivity in your office space though these simple office partition ideas.

One of the easiest ways to set your office partitions apart without getting too crazy is by simply considering the idea of part plaster, part glass walls. These types of partitions let in plenty of natural light, but also provide privacy to your office space. Part plaster, part glass partitions are a fantastic alternative option to all plaster, or all glass partitions and come at a better price point!
Something a little more creative has been harnessed by the company We Inspire called the 'Bene Nice Wall'. His wall is used as a partition but also provides a creative space for digital teamwork. The wall is frameless and can be produced up to 30 metres in length. It is ideal for helping groups of people meet, brainstorming ideas and presenting through its incredible interactivity.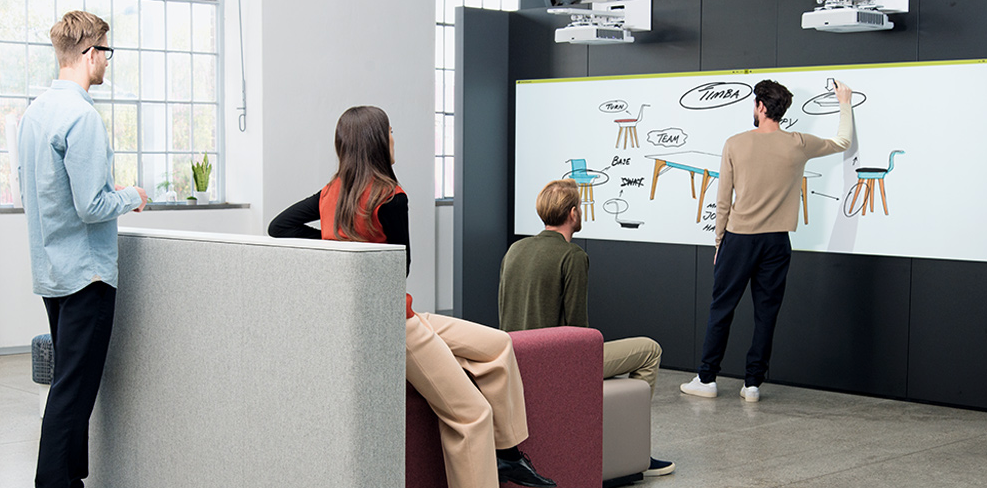 Another beautiful alternative to partitions is the product made by BuzziFelt, called BuzziWings. These are partitions that are attached to the ceiling at a 90 degree angle and are designed to divide large areas. The notion that all office partitions are floor to ceiling is a thing of the past with many people looking for partial acoustic and visual privacy whilst maintaining an open plan feel to an office. BuzziWings is an ideal solution that achieves this in a colourful, striking manner.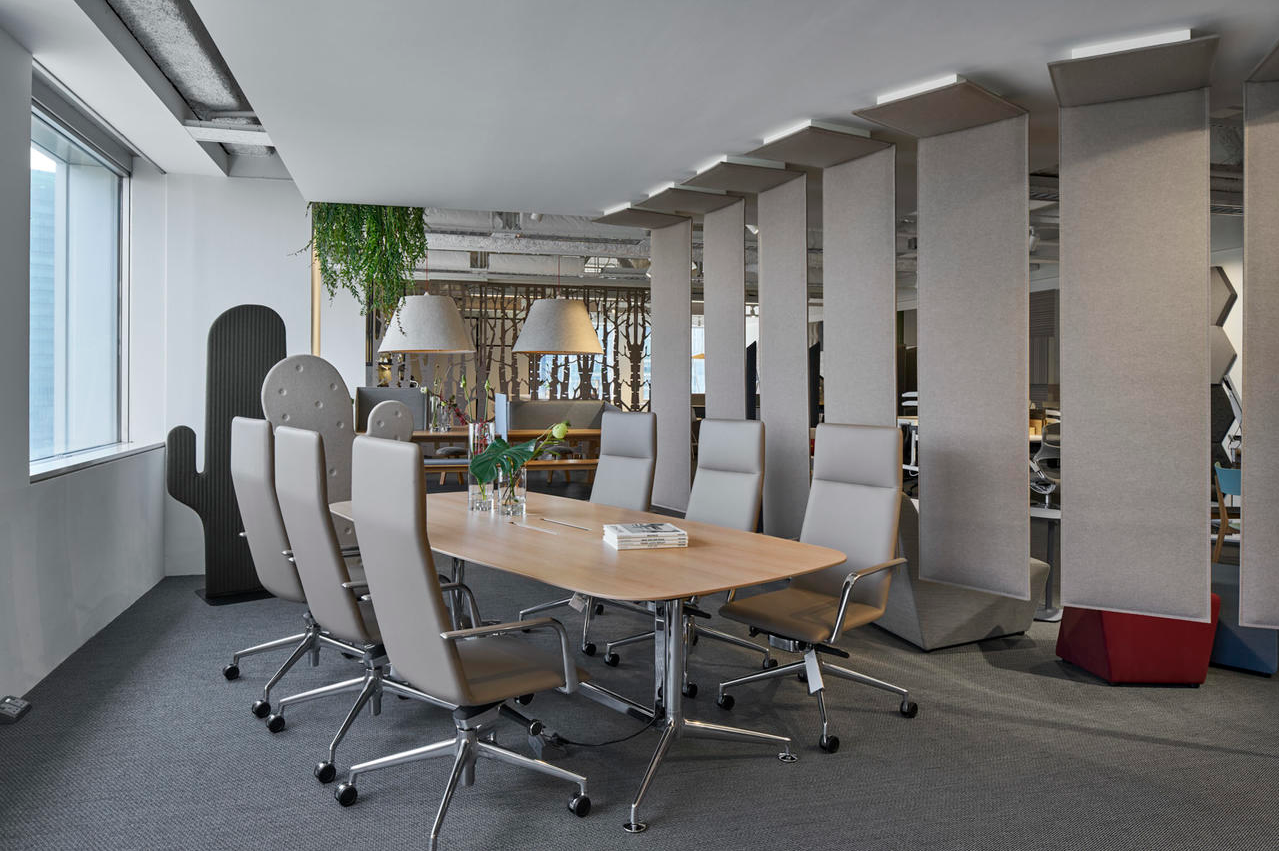 Vitra Workbays are widely used as a simple alternative to traditional office partitions. Workbays come equipped with seating, storage and power to facilitate a range of working practises. Workbays can spontaneously serve as telephone booths, video conference rooms, reading corners, quiet spots for coffee breaks, or meeting rooms for employees, all without sending them behind closed doors.

Ideapaint is an inexpensive alternative to technology centred partitions. Ideapaint is an affordable way of turning an internal wall or partition into a writable surface. With just a simple coat of paint, walls turn into a chalkboard or whiteboard or magnetic surface where employees can write up ideas, collaborate and increase productivity on.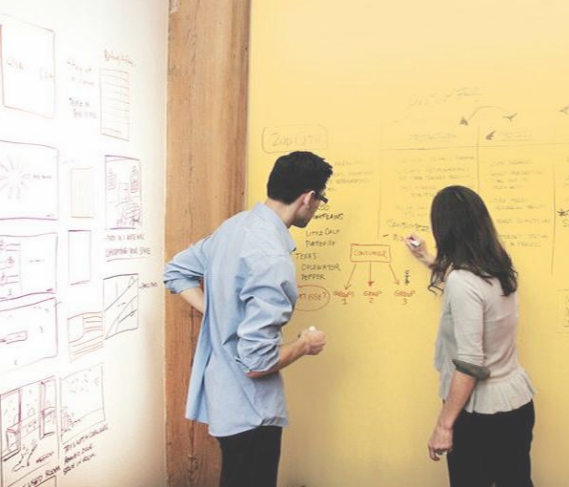 There is really no doubt that a successful office partition installation will make cost effective use of a space while providing a working environment that enhances productivity and reflects the image of the organisation. With a massive range of partitions to choose from, ranging from plasterboard, to wood, to glass to the above creative ideas, looking to divvy up your office is far from a boring task!
Fast Fitouts are highly specialised in office partitioning. To bounce some ideas around and get a feel of what Adam Parker and his team can do for your space, call 1300 30 38 31 today.
Lets GEt The Ball Rollng!
Enquire Now
Share this Post
Related Articles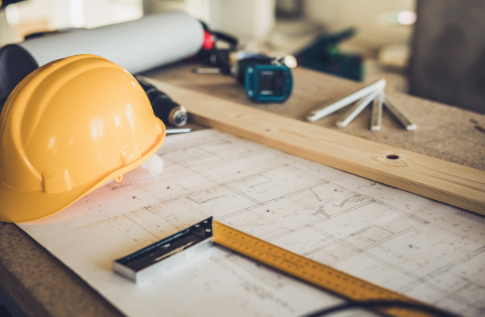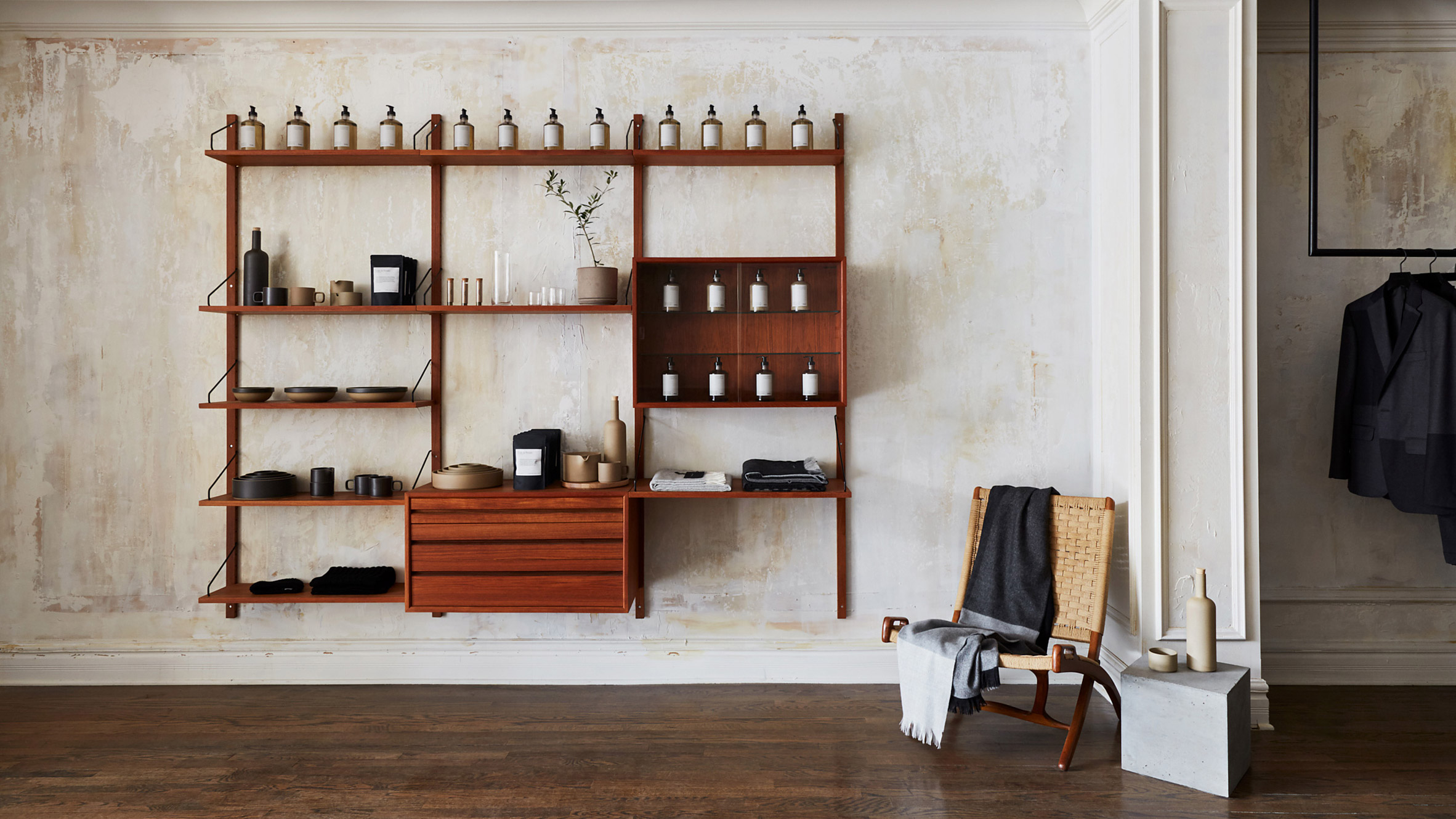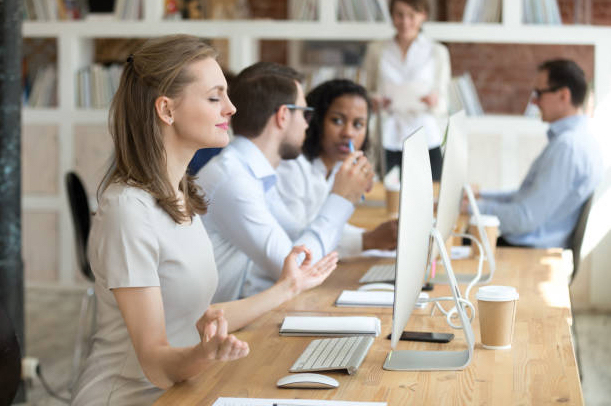 BLOG ARCHIVES