9 Cost Effective (and Attractive) Office Renovation Ideas
Whether it's a few repairs, a proverbial makeover, or a complete overhaul, there comes a time when every office space needs a bit of a refurb. The problem is, loads of business owners out there, despite being privy to the fact that their offices needs some serious TLC, are deterred by the expenditure. They put it off, year after year, until their building starts to look like a 1980's time capsule. The truth is, renovating your office space doesn't need to cost you an arm and a leg. In fact, there are actually some pretty nifty financial incentives to do so.
With the right builder and some forward planning, you'd be surprised at the amazing changes you can create on a small budget to both the look and feel of your office. Here at Fast Fitouts, we pride ourselves on our ability to produce high quality fit-outs for a fair, agreeable price. To give you a few ideas , we've compiled a list of 9 cost effective ways we can help you update your workspace. Take a look.
1 – Let The sunshine In:
There's nothing worse than working in an office that feels like windowless closet. It's dark, dreary and completely uninspiring. And before you start thinking down the path of installing more ghastly fluorescents, let us stop you there. You'd be better off investing in windows and skylights. I mean, the results speak for themselves.
Even a little sunlight makes a world of difference to an office, brightening up even the darkest of corners and employee moods. It's been shown in multiple studies that natural light in the office not only boosts employee well-being, but productivity, too. Though your workers may not have the liberty of working outdoors, you can bring it to them.
It's also worth noting, that though custom windows and skylights may cost a little more than generics, strategically placed they can end up saving you money on your electricity bill. That's why we consider them a smart investment – hopefully you'll catch some nice views, too. Check out this beautiful light-filled office we created for Everick Heritage Consultants in Brisbane.
2 – Invest In Some Greenery:
These days, aesthetics are key when it comes to snapping up quality clients and talent. And, populating the office with a few plants is a brilliant, cost-effective way to attract – and retain – the crème de la crème.
Humans are biophilic creatures by nature, meaning that they instinctively desire a connection with nature and other forms of organic life. In Australia, desk workers spend an average of 41 hours per week cooped up in the office. As you're probably well aware, these spaces aren't necessarily renowned for allowing humans to convene with the natural world.
Perhaps not surprisingly, research has shown that employees who work in greener offices replete with plant life are more productive and tend to have fewer sick days. Whether this is due to the improved air quality that comes with indoor plants or the fact that employees feel happier in their surroundings is unclear, but hey, the results speak for themselves.
You don't have to spend a fortune and create an indoor jungle – but by all means if you want to, then go for it – to improve the feel of your office. Even a few modest plants scattered around the place will invariably improve your office aesthetic. Read our guide to creating a green office here.
3 – Divide And Conquer (With Partitions):
Introduced almost fifty years ago by the furniture company Herman Miller, office partitions are designed to maximise floor space whilst giving employees a sense of privacy and autonomy.
Contrary to popular belief, partitions have actually risen in popularity over the last few decades – it appears not everyone wants to work in an open plan office – and employers are trying to give their workers a choice of working environments.
When most people think of office partitions, they think of grey, soul-sucking cubicle jungles lit by softly buzzing fluoros, but believe us when we say it doesn't have to be this way.These days, partitions are available in a plethora of different styles, and can actually improve the atmosphere in your office, by offering workers a sense of their own space. Check out these great partition ideas.
4 – Make The Most Of Your Existing Space:
Size doesn't always matter, and you'd be surprised at how, with a bit of ingenuity, you can totally transform a small floor space into something open and uncluttered that's easy to navigate.
It's in the best interest of any business to create a space which establishes a healthy, ergonomic environment for its employees. Owning a small business doesn't mean you have to think small. It does, however, mean you'll need to implement some creative optimisation techniques to ensure your office fitout fits your business.
Effective small-scale office fitouts should reduce clutter in the most efficient way possible. Simple, affordable and effective ideas are vital to improving productivity. There are a number of ways in which you can achieve smart space management to transform your small office into a multipurpose dream. Here's how to make a small office space feel bigger.
5 – Paint That Wagon!:
A few coats of paint can go a long, long way when it comes to sprucing up the office. Time and time again, we've seen how a fresh paint job can totally transform a room, making it seem larger, cleaner and bright. It's cost effective, easy to do and works a treat. Let's take a look at some of the most popular colour choices available, and what effects they have on your working environment.
Fresh white walls are a bit of a fail safe. They're crisp, clean and work magic small spaces, making them seem larger and more spacious. Did you know that Dulux have over 4,500 shades of white alone? Though some people consider white to be sterile and cold, with that many options, there has to be something for everyone, right?
But, if white's really not your thing, then you can always go with a different colourway, maybe something that suits your business branding and logo. With this in mind, you should be careful not to choose colours that will close in your space, making it seems closer and more oppressive than it is, especially if you work in a modest sized building.
For those who want some add some extra flare to their workplace, why not have a mural painted on a feature wall in your office? This is striking way to display your company logo, and never fails to go unnoticed. Check out this brilliant mural at Brisbane's Mrs Brown's, a favourite project of ours.
6 – Change Your current Flooring:
Take a quick look at the current flooring situation in your office. Now ask yourself what the state of your flooring says about you and your business? Is your carpet a balding tapestry of coffee stains and employees past? Can you even remember the original colour? Have your office chairs burnt through the varnish on your floorboards? Are they looking as though they're plotting their fall through to the accounting offices on the floor below you?
It's amazing what some fresh flooring can do to a tired looking office space, and the good news is that you don't always need to get rid of the old to make way for the new. Sometimes, all it takes is a little TLC and your existing floors will spring back to life like a dry, brittle lawn after summer rain. And whether that means getting the carpets shampooed (yes that's a thing) or polishing the floorboards, the difference can be astonishing, and is a wonderfully cost effective way to breathe new life into a dying space.
Sometimes, it's best to cut your losses and start afresh. Rip it up and start again. Most carpet has a lifespan of 5 - 15 years, and in an office scenario where it is trampled each and everyday, your carpets are likely to occupy the lower end of that bracket. In order to get the most out of your flooring, and your money, it's best to go for hard wearing and durable flooring materials such as hardwoods and concrete. Think it's time for a refurb? Check out our blog on polished concrete flooring here.
7 – Invest In Quality Furniture:
Incorporating the right furniture and workstations into your office space will be the number one asset to your fit out. That's because the furniture you choose will either support or work against the flow of your business' operations. Quality office furniture needs to be attractive, dynamic and functional. The ideal office fit out should support the needs of employees, as well as satisfy the ever-changing requirements of the business.
Solutions to suit all kinds of businesses and budgets
At Fast Fitouts, we work closely with some of the best office furniture suppliers to provide our clients with competitively-priced solutions to their fit out. We understand every office interior is unique, which is why we go the extra mile to custom build our own furniture—right here in the Fast Fitouts factory. Installing a workspace that works has never been easier.
But what ingredients does an office fit out need in order to be successful? Check out these 5 office furniture hacks.
8 – Claim Depreciation:
Hey, did you know that commercial property owners are entitled to make deductions on their office fitout? This this applies to any building works undertaken, equipment, and the relative trade costs or capital expenses.
It may seem too good to be true, but business owners can actually reduce the cost of their office fit-outs by claiming depreciation based on the decline in value of each of their assets. Not only that, but they can also claim on all the transportation and installation expenses, as well as any future wear and tear.
In most cases, the legal owner of a depreciating asset (the person or entity who paid for the fit out/office upgrades) will be its holder. But even if you lease your commercial premises, you're still entitled to make a claim under ATO legislation. In cases where there is more than one holder, deductions are calculated based on each person's interest in the assets.
To get the biggest bang for your buck come tax time, you'll need a good understanding of tax law and construction costs. But of course, there are experts you can enlist to help you with all of the legal nuances and entitlements. Interested? Read our guide to claiming on office depreciations, here.
9 – Hire a Professional and Get a Quote:
Don't get us wrong, we're all for a bit of DIY, but more often than not we're the ones who get called into rectify the mistakes made by business owners who try to save a buck by carrying out works themselves..This double handling ends up costing the owner more than if they had hired a professional in the first place. And It's worth noting, that any work you complete yourself will not be covered by insurance, so if something happens further down the line, you'll be financially liable. It takes years for a tradesman to learn their trade – and building can be dangerous work. If you don't have experience and the knowledge to know what to look out for, it pays to hire someone who does.
To avoid nasty surprises in renovation bill, make sure you have a clear idea of what you want before the works commence. That way the people on site have a clear plan to follow, thus reducing the amount of time (and money) spent on site. So often people can be carried away by new and exciting ideas, and when this happens during the midst of construction the builder will likely charge a bucket full for alterations. Sometimes you see something you just have to have, and the team at Fast Fit Out's pride themselves on their ability to accommodate client aspirations whilst maintaining a fair and transparent budget. This is because we keep our team small, allowing us to build personal and trusting relationships with our clients. We work with our clients, not against them.
Feeling inspired? Let's Get The Ball Rolling:
There is loads of research out there showing that aesthetically pleasing offices can improve the mental health and wellbeing of employees as well as boost productivity. But, in an attempt to save a buck, countless business owners in Australia are shooting themselves in the foot when it comes to their office fitouts.
Since 1990, Adam Parker and his team at fast Fit outs have been delivering exceptional work at a fair and affordable price. Parker and the team pride themselves on their ability to work in close collaboration with their clients, ensuring that their ideas are brought to life and on budget. Call today on 1300 30 38 31 or make an enquiry online.
Lets GEt The Ball Rollng!
Enquire Now
Share this Post
Related Articles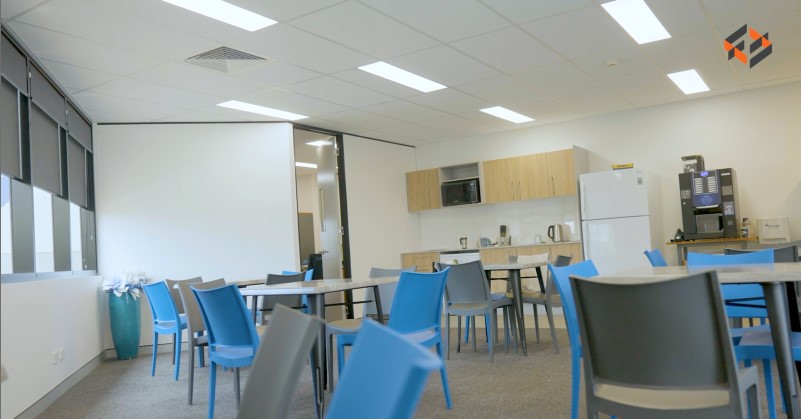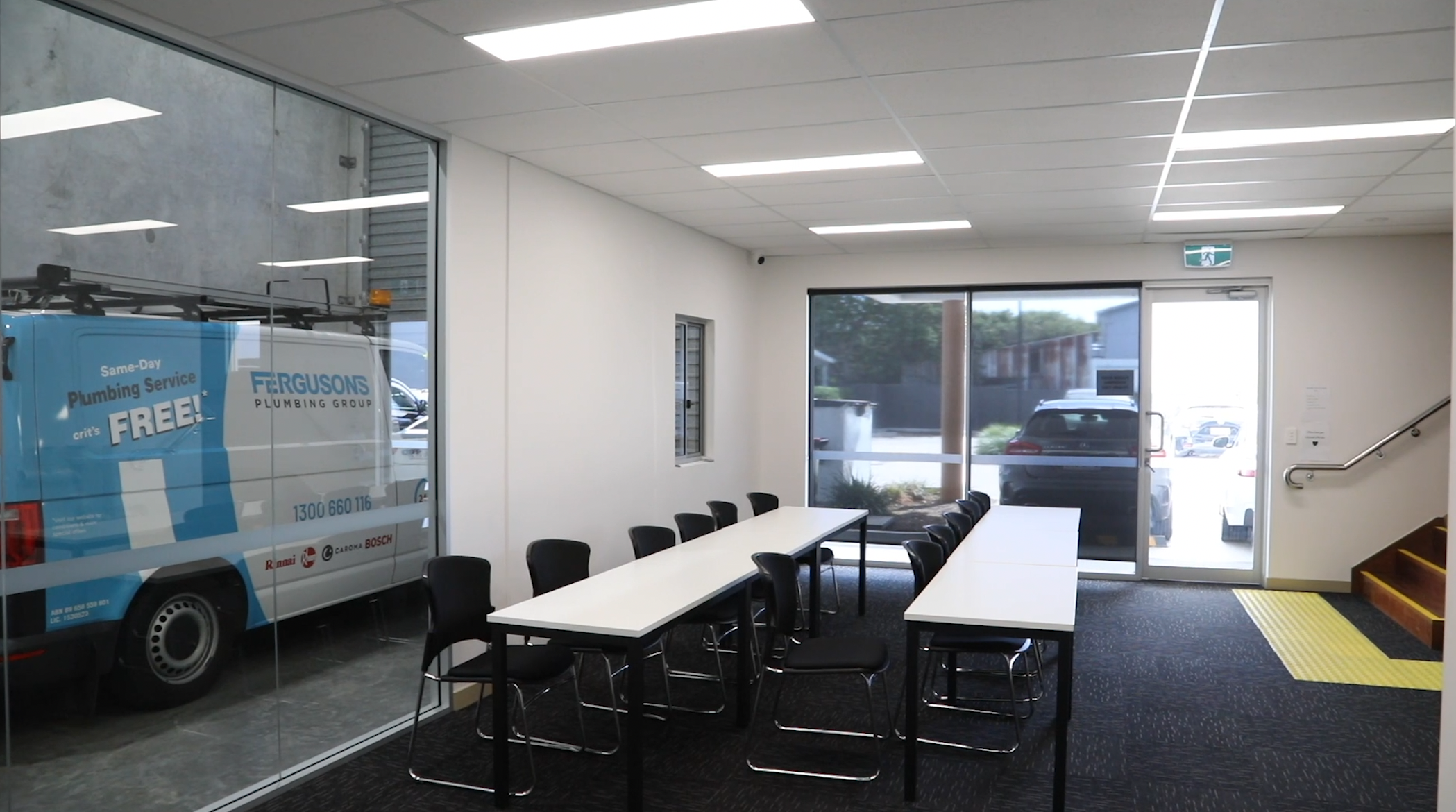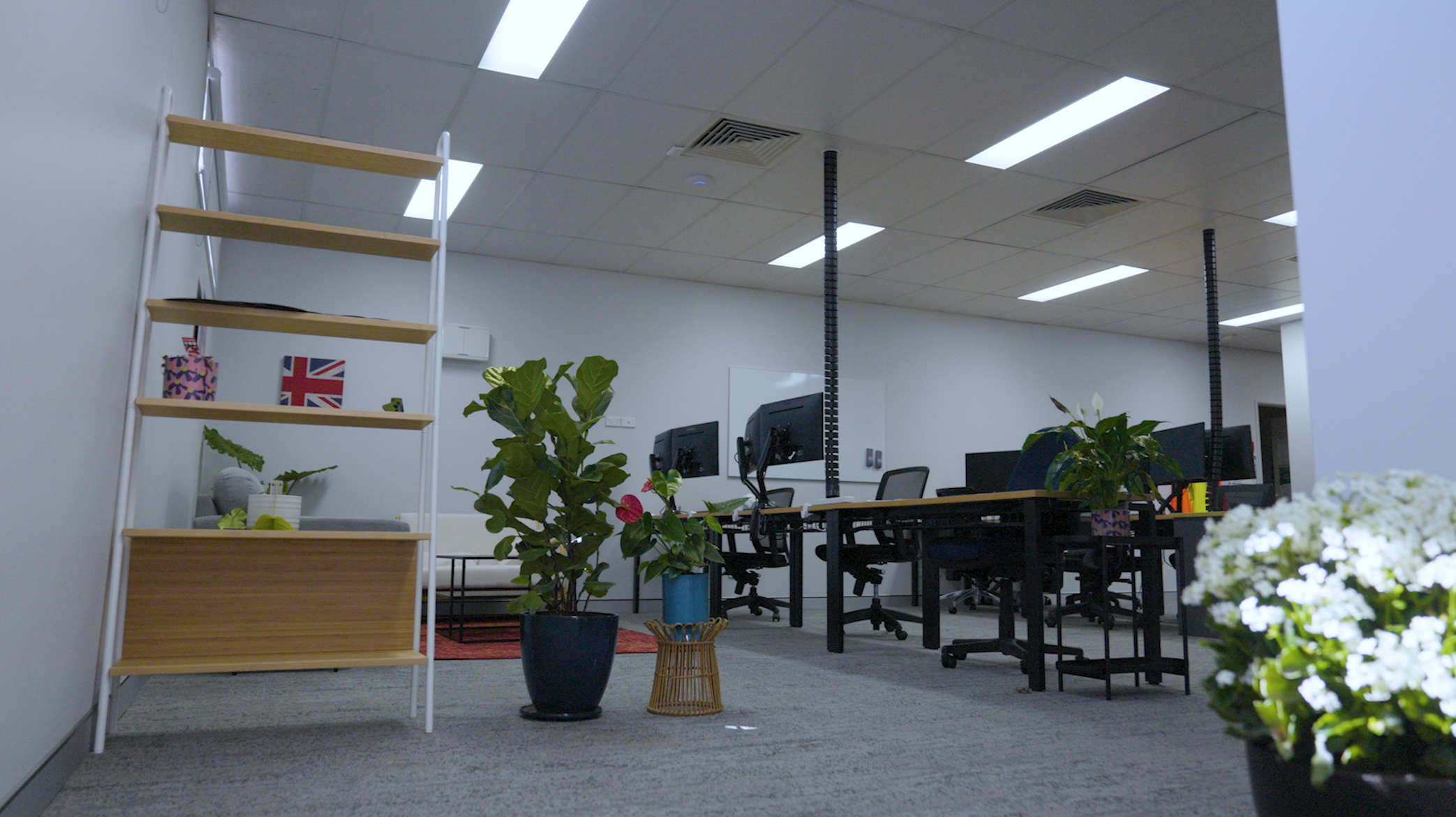 BLOG ARCHIVES