SHOP FITOUTS POLISHED CONCRETE TREND 2016
The desire runs deep for new trends in quality floor finishes when planning a store or office fitout. When polished concrete first came into the picture, it was certainly no exception to this standard. Concrete flooring has been a feature of industrial spaces for many years, but only recently has it become growingly popular in shop and office fitouts. The hardscape offers a combination of simplicity, modernity and is also an excellent clean slate for styling. Decorative concrete no longer belongs to a 'specialty' market, this understated, economical option has practical benefits that are suitable for all fitouts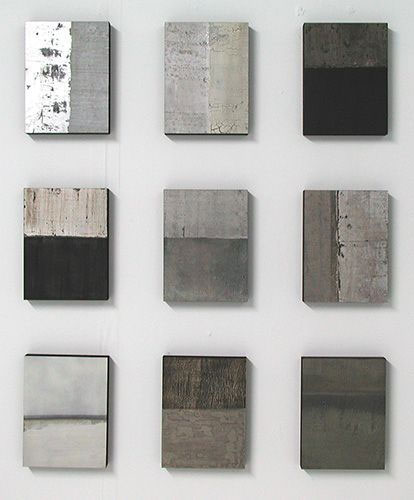 Examples of different tones and finishes of polished concrete.
Easily being one of the most sustainable options for flooring, concrete is quickly becoming a modern day material as individuals are beginning to opt for it as a part of their space. Decorative concrete is the ideal blend of aesthetic appeal and durability in flooring. Being seen as a modern flooring solution; concrete offers a shiny look, cleanliness, strength and easy maintenance. It's also an environmentally-friendly choice that makes the use of materials already present on site, instead of using additional flooring. There are no toxic glues, chemicals or adhesives used in the installation process and the concrete never needs to be replaced. Another great benefit of this flooring solution are the reflective properties of polished concrete. This maximises lighting in facilities by up to 20%. Polished concrete's ability to increase ambient lighting reduces energy bills as well as looking beautiful, especially in offices, where studies have shown that better lighted workplaces are more productive.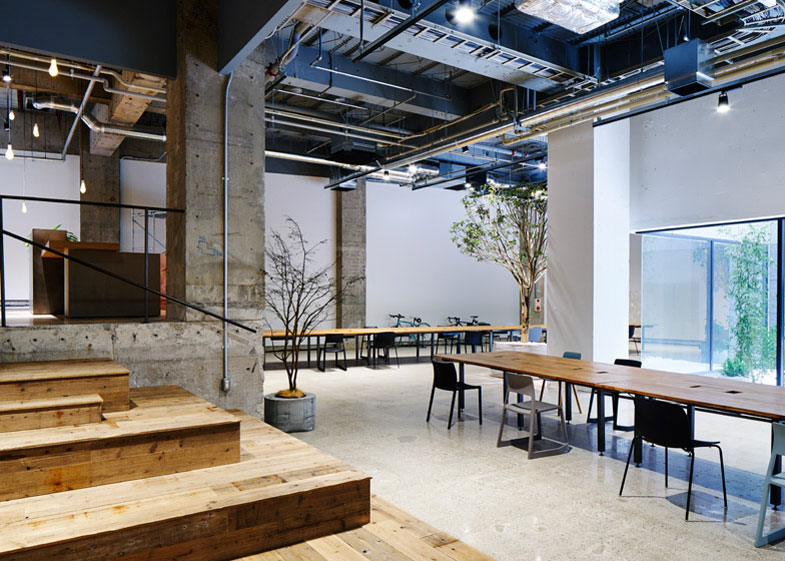 Multi-levelled surfaces of polished concrete, wood and white gravel mark out the different areas within this open-plan Tokyo office.
Cement can be modified and stained in an array of styles in order to express your individual personality or vision for any office or shop fitout. The flooring is used to create a seamless finish and minimalistic look. Adam Parker, the owner of Fast Fitouts, feels positively about polished concrete and believes that we're only just touching on the trend and will continue to see concrete used in fitouts for some time.
"We're already seeing an emergence of it being used in homewares and furniture so it's only natural for it to be used as a flooring and walling option. There is endless opportunity with how you can style concrete flooring as it truly is a blank canvas letting you match it to whatever expresses your vision for a space."
Parker expresses that concrete flooring is a likely choice for hospitality and retail spaces wanting ease-ability and a modern design. Though, as it is a cold, hard surface it does require a bit of styling to achieve desired looks, but that's not to say the material doesn't work. Parker has seen many spaces add warmth to throw off the bare-bone, utilitarian look of the concrete.
"Warmth adds contrast. I see a lot of clients opt for rugs as it's the easiest way to do this, but not the only way. In retail or hospitality spaces warmth is popularly added by bringing in timber elements such as timber counters, seating and shelving. Combining concrete and timber in shop fitouts is very trendy at the moment and as it is so neutral, I can see it standing for a very long time.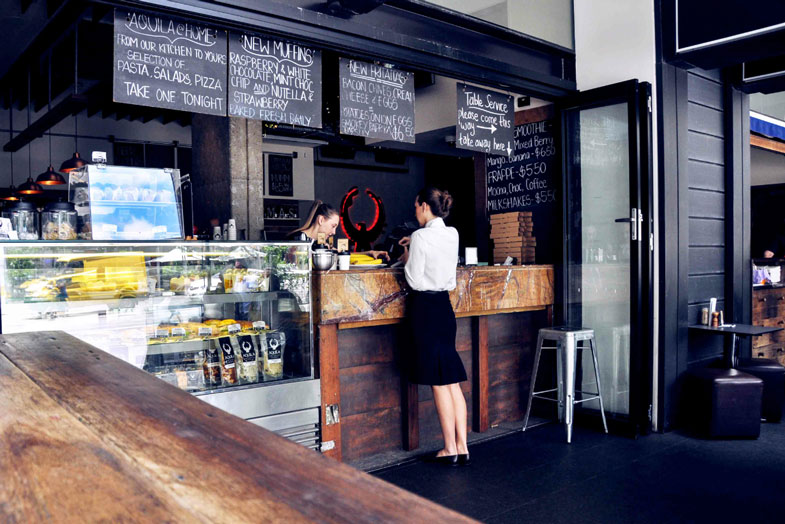 Aquilla Caffe Bar, a fitout done by Fast Fitouts showcasing a blend of the warm tones of timber with concrete.
When it comes to concrete flooring and details, Fast Fitouts are no stranger to utilising this hardspace in their shop fitting. Aquilla Caffe Bar, a bustling Italian spot situated in the CBD of Brisbane, opted to integrate concrete into their cafe's design. Using polished concrete for the main walls left a blank canvas for their cafe's logo which put emphasis on the light piece and drawing attention to it. It gave the client more opportunity to experiment with the furniture chosen for the cafe and gave the space an industrial yet homely feel.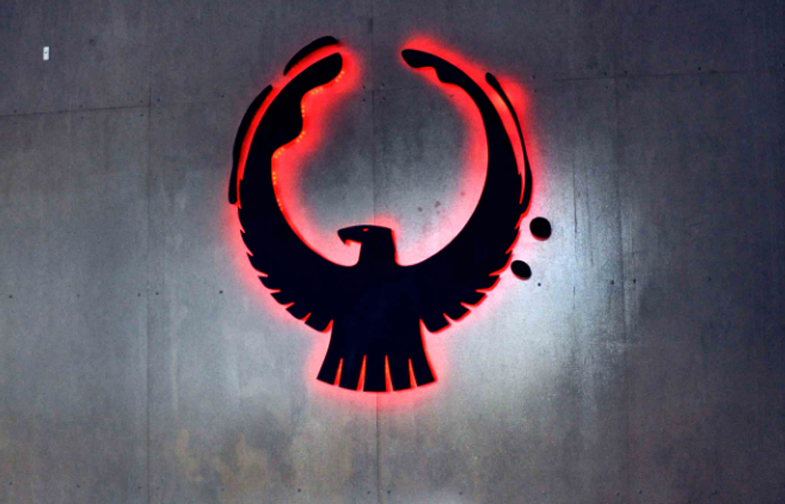 Aquilla Caffe Bar - Brisbane.
As for the flooring, a darker, stained polished concrete was used to offset the grey walls and bring warmth to the space. The flooring was simple and raw, harnessing the imperfections of the concrete giving it a polished stone look. The cafe opted for repurposed timber detailing for the counter, walls and shelving adding more warmth and contrasting the concrete beautifully. The use of concrete in this cafe's fitout expressed the client's vision perfectly, bringing a truly unique feel to the space.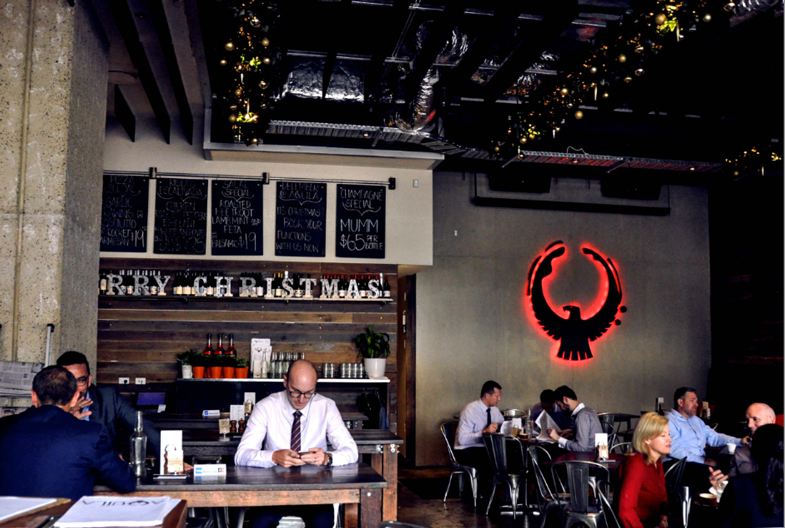 Aquilla Caffe Bar - Brisbane.
Aesthetics are not the only thing concrete is useful for when it comes to shopfitting. Due to the extreme benefits of it's use, it becomes a great material for all food preparation spaces. Polished concrete is low allergenic, low maintenance, dust and stain resistant and nonabsorbent. Cement flooring also offers a natural non-slip nature reducing slips and falls regardless of whether it is wet or dry, perfect for a space where workplace health and safety regulations are of absolute importance. It can be seen in this kitchen the use of polished concrete as an ideal material to maintain a highly sterile and sanitary environment. Fitted with stainless steel benches and clean, white walls, it becomes a practical, efficient solution for hospitality flooring
When concrete is matched with furnishings and decor made from natural materials, the effect can be stunning creating a fitout with a raw, industrial look while also incorporating aspects of nature. When it's used for it's practicality, it ticks all boxes due to its wide range of benefits. There is endless opportunity as to how you can style concrete flooring as it truly is a blank canvas for a space letting you match it to whatever expresses your vision for a space, whether office or shop space. It really is no wonder as to why this hardscape stands as a sought after trend. When it comes to floors, sometimes less is more.

For further viewing of Fast Fitout's work with polished concrete, visit our gallery.

Lets GEt The Ball Rollng!
Enquire Now
Share this Post
Related Articles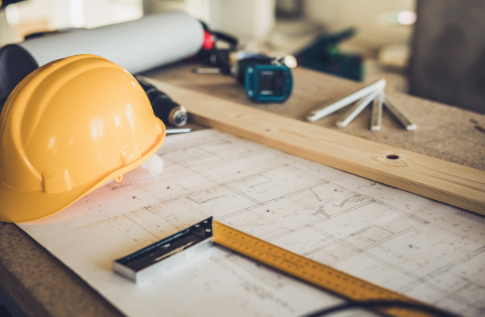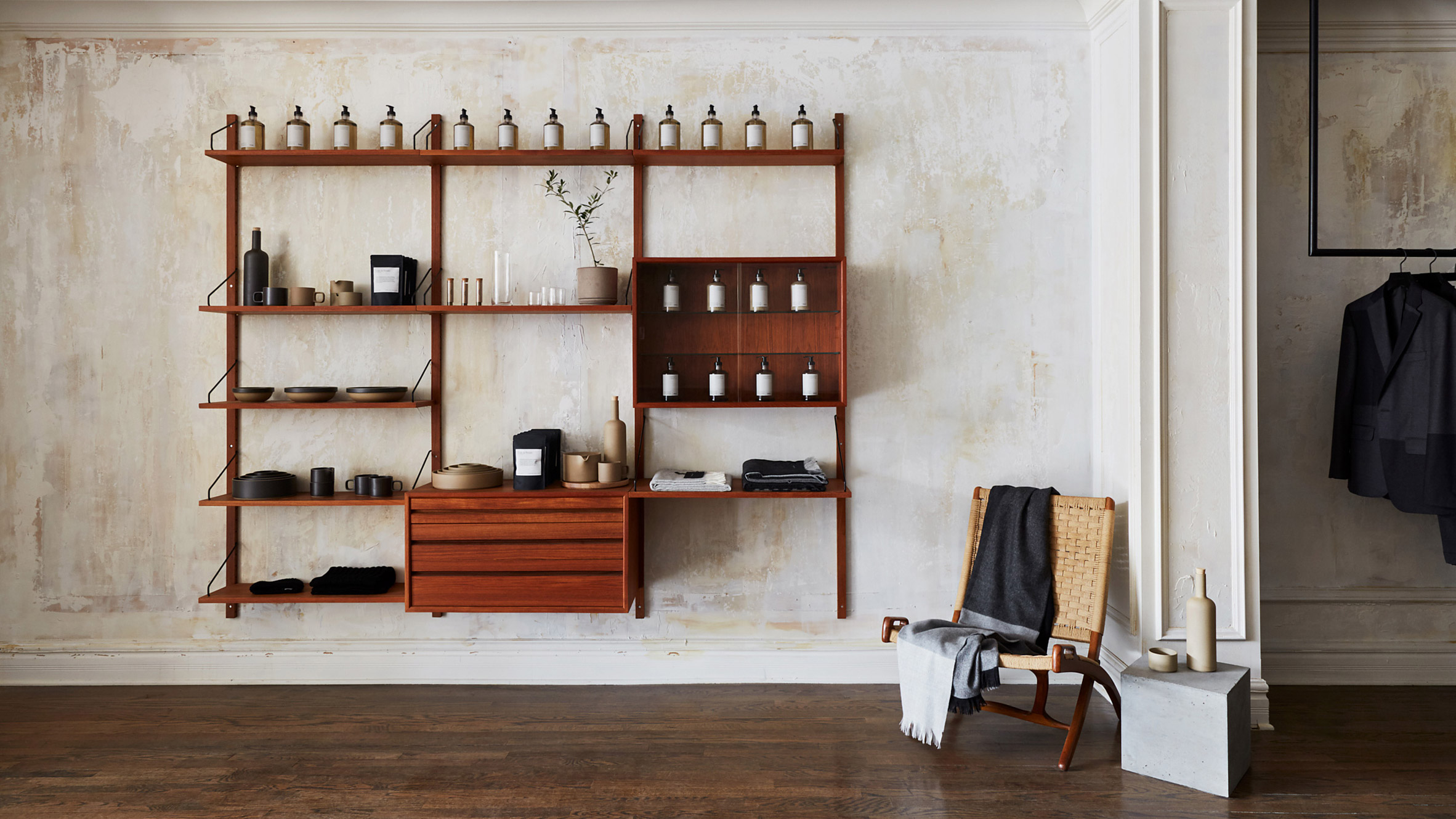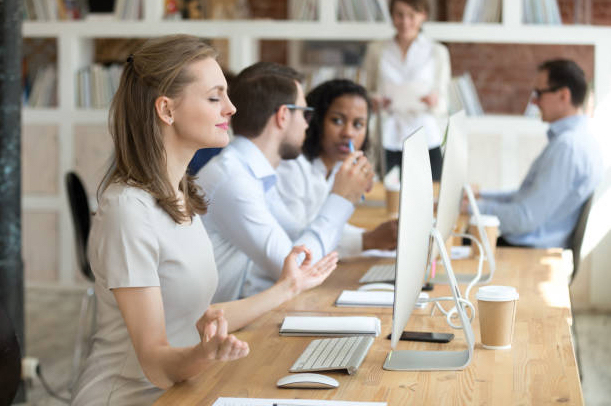 BLOG ARCHIVES