Best of 2017: The World's Coolest Office Designs
A wrap up of the year's most inspiring places to work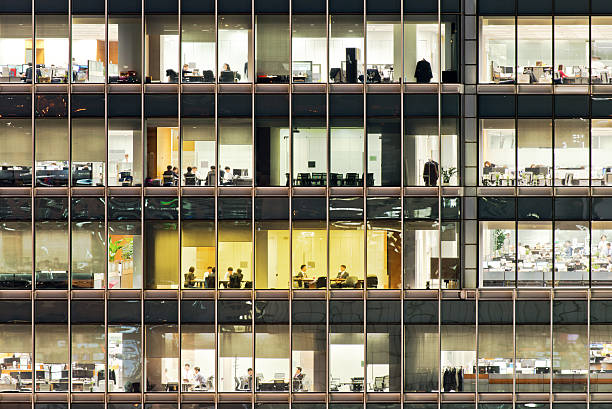 2017 was a year of big, bold creative direction in office design, and a new wave of contemporary fit outs. They're the offices employees around the world would kill to work in. But it was the changing nature of workplace culture that ushered this emergence of well-informed business models – hence the exemplar designs that are embracing coworking and meeting millennial demands.
If you're a 9 to 5er, these dreamy offices will allow your mind to momentarily escape the daily grind – they may even prompt you to pack up your desk. And if you're a CEO, they'll have you yearning to settle for nothing less than the holy grail of workplaces.
Let's take a look at some of 2017's most inspired office designs:

Office mezzanine magic at Airbnb
A contemporary perspective on unused headroom solved all the issues of floor space.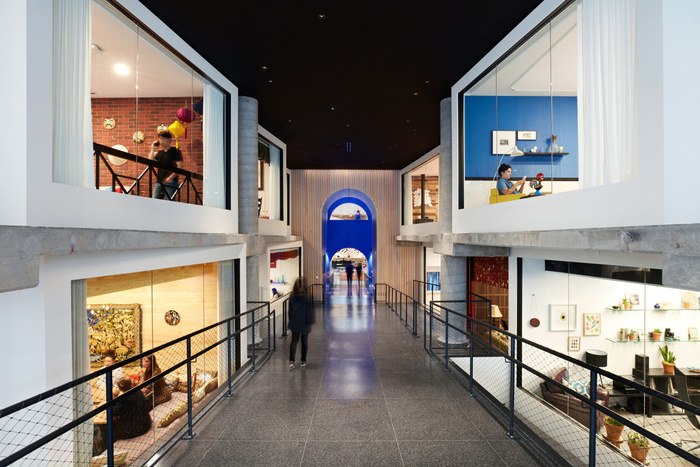 Airbnb US Headquarters – San Francisco
What comes to mind when you think of an office mezzanine? You probably pictured a run-of-the-mill warehouse with a simple staircase leading up to a supervisor's office.
The impressive Airbnb Headquarters in San Francisco opted to expand on their existing floor space by creating an elaborate two-story plan. The home-sharing host pays homage to its global community-driven ethos with an open, collaborative framework – with each floor assigned to a different city. This incredible mezzanine structure ensures a seamless interface between management and the workforce, whilst offering the perfect elevated vantage point to observe the design in all its glory.
The great garden divide at Wearable Tech Company
Using a vertical garden as an office partition was one of the fastest growing trends in 2017 – pardon the pun.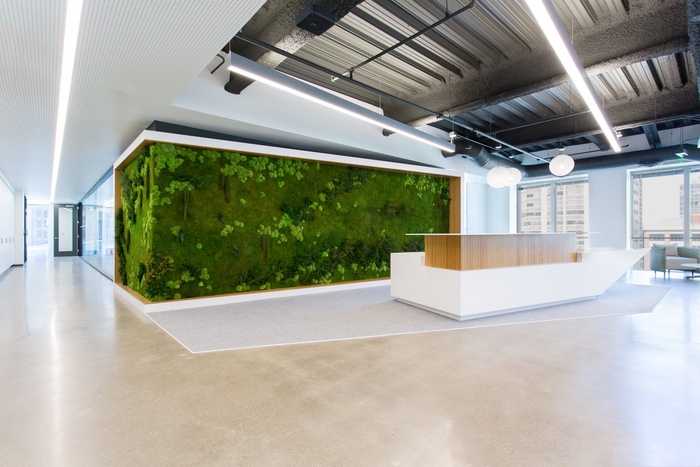 Wearable Tech Company Offices – San Francisco
In 2017, when employees left their stark, white cubicles for a healthier, toxin-free environment – they would also breathe in some superior aesthetics. Eco-chic was all the rage in office fit out designs, and the CEOs who joined the pack saw positive changes in their employees' productivity and disposition.
And in the heart of Silicon Valley lies a palette of greener pastures, injecting life into the swathe of urban sprawl. This impressive lobby with floating reception desk is given fresh vigor with a herbaceous vertical green wall – perfectly capturing the essence of nature. It's an office that flawlessly executes the front-of-house experience to achieve its brand-specific ambience.
A concrete makeover at Squarespace
It's minimalism with a injection of life. A space that inspires without distraction. Sophisticated – not pretentious.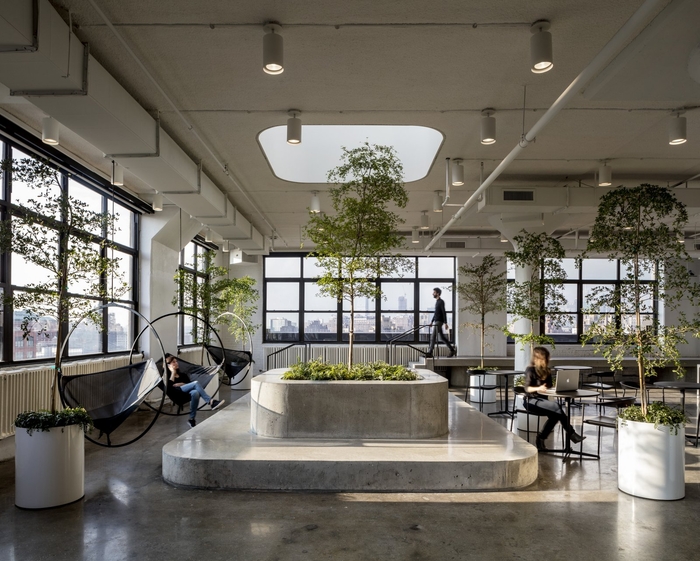 Squarespace Offices – New York City
Achieving pure elegance in office design is no easy task – but this polished concrete domain goes above and beyond all expectations. Website creation platform Squarespace has taken a rustic approach towards minimalist design – and the result is a jaw-dropping fit out that oozes restraint, but without pretension.
Circular pathways and a healthy touch of foliage allow for a harmonious working environment and impressive hospitality experience at the same time.
Playgrounds for corporates at WD-40
Spaces were meticulously designed to lure in millenials with some original and creative additions to the workplace.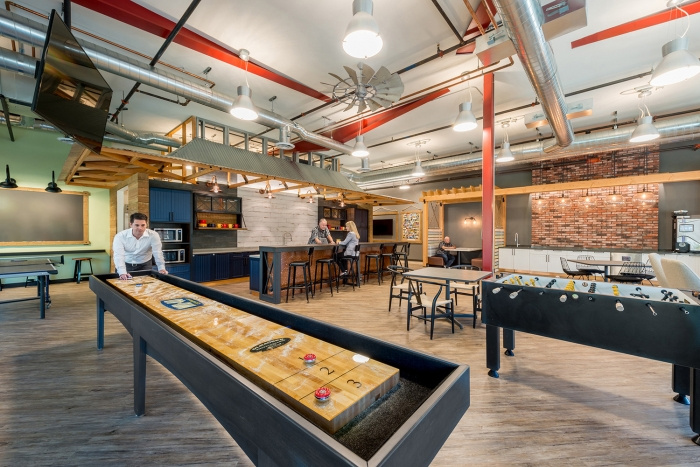 WD-40 Company Headquarters – San Diego
Want to know the secret to getting your employees to spend more time at work? Design them an office they'll never want to leave.
This workplace culture-oriented office in San Diego kicks some serious goals in terms of breakout space design with its unique industrial flair. All work and no play was abandoned for an office fit out that truly allows employees to relax, unwind and interact with one another. Shuffleboard and foosball tables make for a home away from home for WD-40 employees – and the DIY aesthetic of the brand is made known by the exposed duct and lighting.
Head in the clouds at Etsy
Great office views make for happier, better connected staff who want to work for you.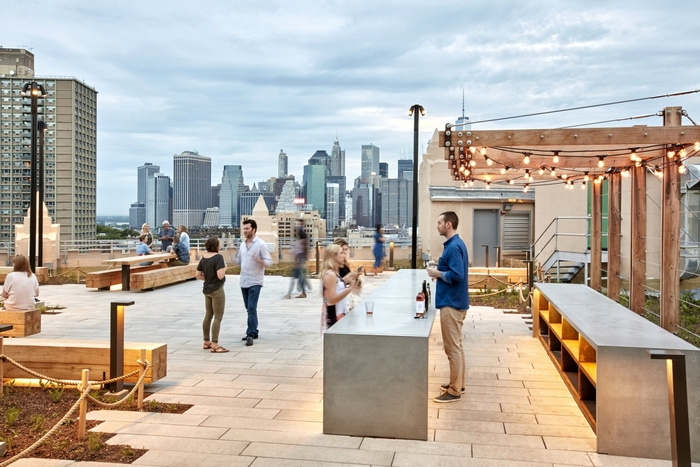 Making connections is the key to success in any business – so why not create an office ecosystem for your employees and clients to mingle and flourish?
When it comes to eco-friendly design and giving back to the community, this office easily takes the architectural cake.
Etsy's landscaped terrace overlooking the city of New York is a cut above your average workplace. The e-commerce company paid every respect to its handcrafted and vintage marketplace with a new standard of artistic construction and design. Not only is this workplace equipped with breathtaking views and some highly sought-after employees – but it's also built upon some of the world's most rigorous sustainable fitout practices.
Museum of modern light at Samsung
Say goodbye to the meeting room, and hello to the creative hub.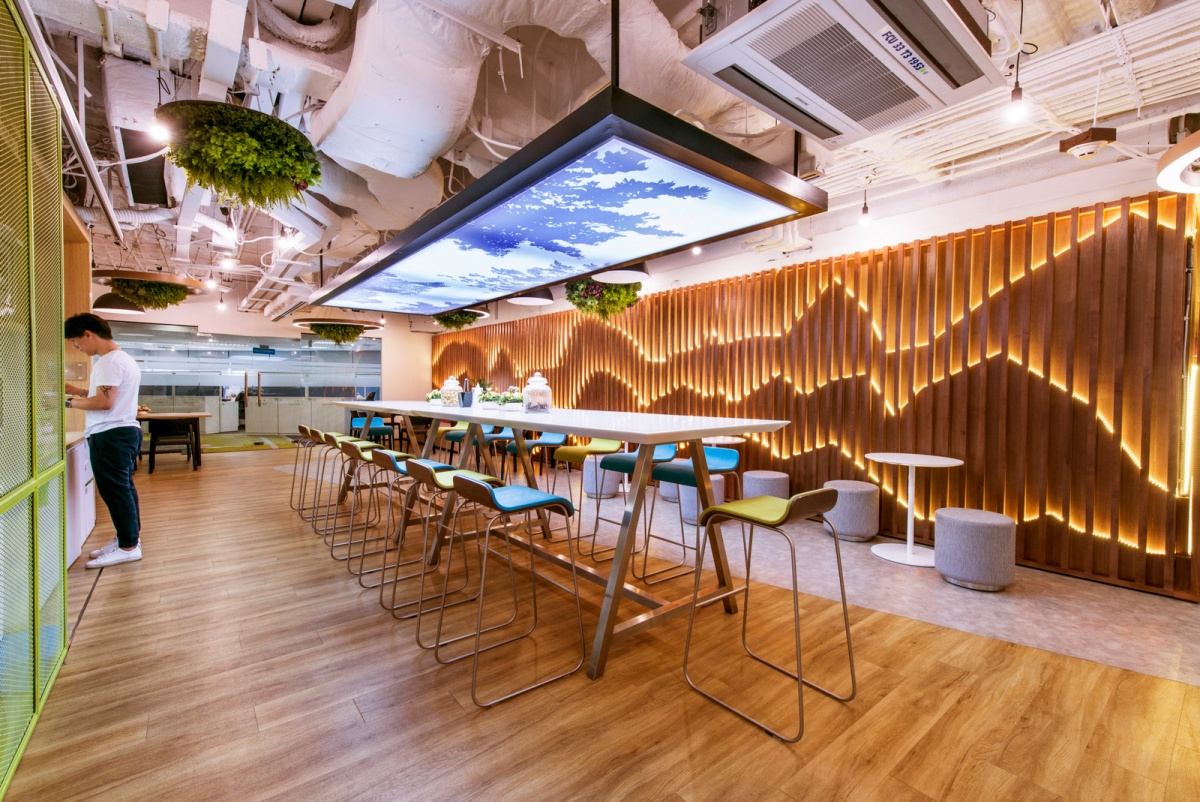 2017 was a year of blithe experimentation in workspace design, and the lines between corporate meetings and collaborative comfort have clearly become a little more blurred. Samsung's workplace utopia in Bangkok achieves the ultimate sense of democracy with a playful approach towards an open plan.
The workstation assembly is rather reminiscent of a trendy cafe or hip new restaurant – and the fit out itself takes this office even further into the realm of modernity with backlit LED panel work and exposed duct. Ç'est Magnifique!
Feeling inspired?
Or perhaps you're just a little underwhelmed by your current quarters. Don't be disheartened by the scope of the above projects – Adam and the team at Fast Fitouts are the experts in stretching all kinds of budgets (no matter how big or small) to achieve dream workspaces.
If the evolving culture of the workforce is calling for new and innovative workplace solutions, it's important to assess whether your existing office fit out is an asset or a liability. Call 1300 303 831 or email info@fastfitouts.com.au for a free concept design and pricing service.

Or for some fitout ideas that'll bring you back down to earth – check out this article on how to maximise a small office space.
Lets GEt The Ball Rollng!
Enquire Now
Share this Post
Related Articles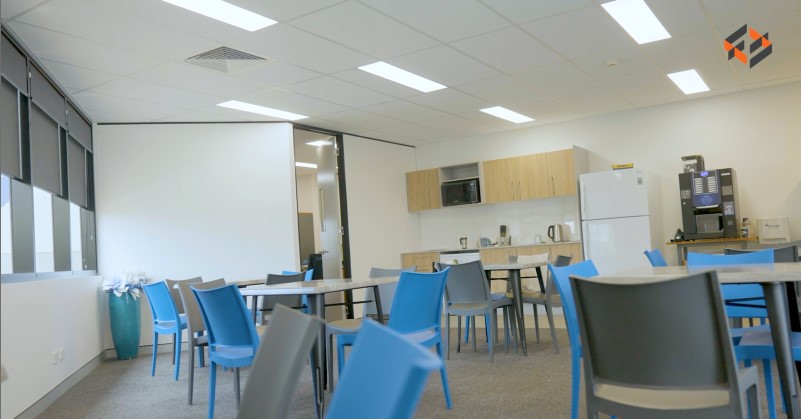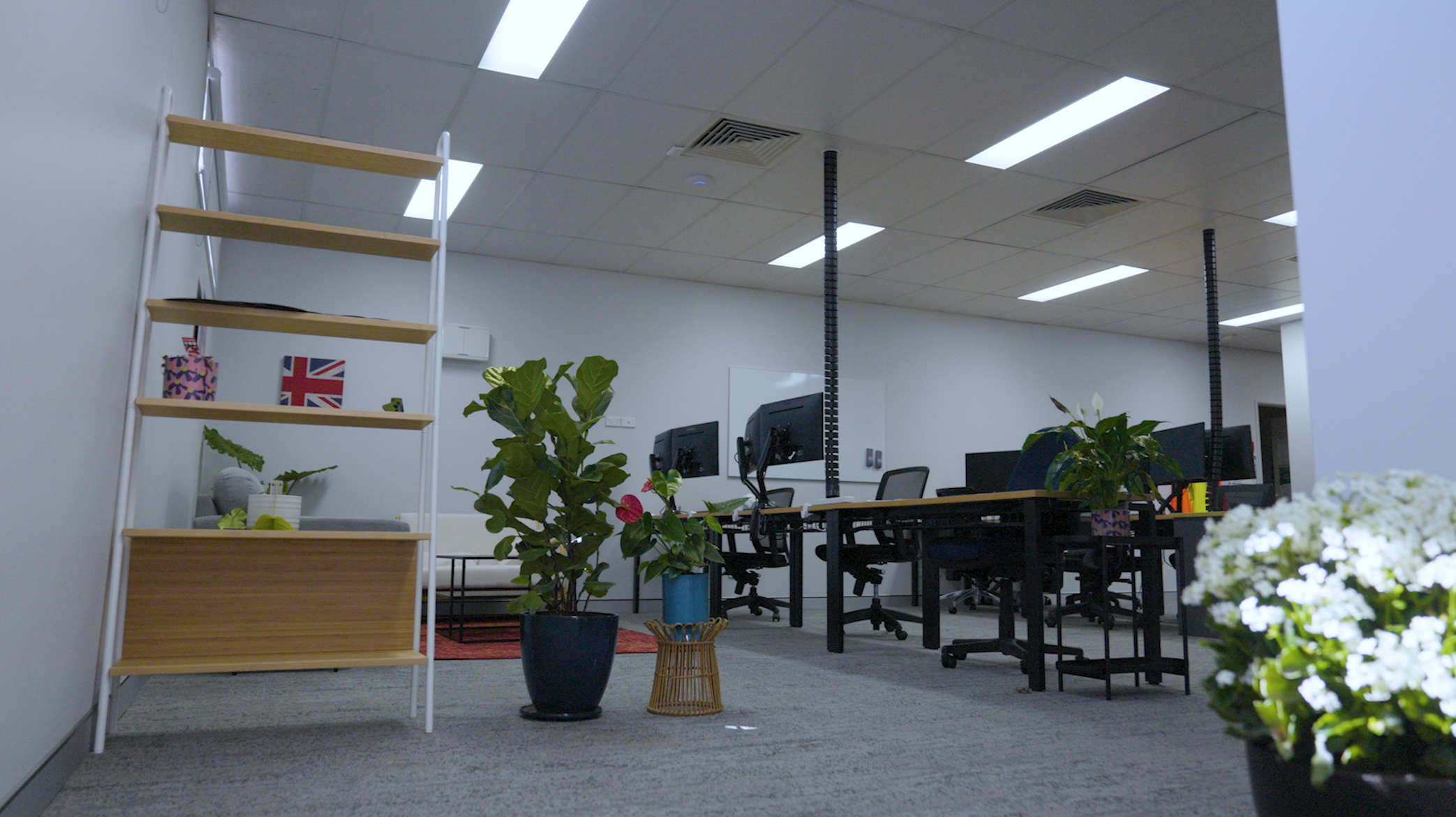 BLOG ARCHIVES