Bakery Fit Out Ideas
As you may have noticed, the world is in the middle of a full-scale bread renaissance. Disenchanted with the white, rubbery squares lining the supermarket shelves, people are returning to their local bakery to get their daily bread.

In recent years, we Australians – the new gourmands – have witnessed a significant and heartening rise in the popularity of small scale bakeries, particularly those whose product is honest, artisanal, and wholesome. What could have once considered the broken cog of our culinary wheel, Australia's bread now stands up to that of even the most estimable baking nations. These days, it's not uncommon for even Barry the Builder to pop down to his local breadshop for a pain de la compagne. For all of the bakers out there, it's a prime time for business.

When planning to open a bakery, there are a myriad of different aspects to consider, and aside from your delectable bread and pastries, your shop's fitout should be your number one priority.
Bakeries can become the cornerstone of a local community, and you want to create a welcoming and comfortable space that reflects the nature of your business. When fitting out a bakery, there are a lot of factors to consider, but with some careful planning and a good builder by your side, you can create a space that is at once both comfortable and welcoming and cost effective.
Here are the most important aspects to consider when designing your store:
The Scale:
Le Polveri: Milan's beautiful micro-bakery. The floor space is no bigger than your average home kitchen
If there's one thing you'll need to be sure of from the start, it's the scale of your operation. This will directly inform the decisions you make about the dimensions of your space. There's no point in renting a semi-industrial warehouse if your only going to be baking a few scores of bread each day, and running a large scale operation out of a hole in the wall would prove drastically impractical, no matter how romantic it sounds.
Bakeries often tend to require a little more room than your average café, because at the end of the day, you're going to need enough space to work comfortably and efficiently. You'll also need enough room to accommodate your precious clientele. Baking can be hard, physical, and messy work, and for that reason it's definitely worth considering an open and uncluttered workspace. You'll also need plenty of available bench-space for all that kneading, especially if you are planning to operate with a team of bakers.
If your want to own a bakery, then you're going to have to invest in some fairly serious equipment like ovens and mixers. These items tend to be on the larger side, so again, keep this in mind when planning your kitchen. You'll need to consider this in relation to your square meterage. You don't want to end up in a bakery full of glistening new machinery and no room to move. You'll also need to consider the substantial amount of storage you are going to need
The Kitchen:
Along with your ovens, your prep-bench is the beating heart of your bakery. It's where the magic happens, and where you'll probably spend most of your time, kneading and shaping your doughs and pastries.

Most commercial kitchens are made with stainless steel. It comes at a fair price – around $950 per square metre – and is one of the most durable, versatile, and worry-free metals on the market. Stainless steel benches around the room will also provide you with ample storage beneath for things such as appliances, bowls, and of course, lots and lots of flour.
Now there is of course nothing wrong with opting for the commercial stainless steel option, but you may want to consider something with a little more character, particularly if your work area is going to be visible to the public.
Wood is a fantastic option and on top of being aesthetically pleasing and durable, wooden benches will also help draw away excess moisture from your dough (perfect if you are planning to work with hydrated sourdoughs). The price of your bench will vary greatly depending on the type of wood that you use and range from around $500 to $1500 per square metre. Hardwoods, though beautiful, tend to be more expensive, but softer woods such as pine and even ply can make for striking and cost effective work spaces. Recycled timbers make beautifully rustic looking pieces too, but you'll need to make sure that any cracks and open grains are properly filled to avoid bacterial growth.
Concrete benches are trending hard right now – they're slick, easy to clean and make for beautiful work spaces. Concrete is heat and scratch-resistant, but given its low tensile strength, there are limitations in terms of thickness, span and overhang. It also cracks and chips easily. With a ballpark figure of around $1000 per square metre, concrete is a cheaper option than natural stone, but installation can still be costly due to the weight.

A handsome stone bench top can become a visual centrepiece in your shop, adding an element of old-world grandeur Cool to the touch and incredibly durable, it is a joy to work with. With a price range spanning from $700 – $2500 per square metre, natural stone is a relatively expensive building material and will require ongoing maintenance. Porous by nature, it can be susceptible to stains. While there are plenty of protective sealers on the market that prevent the stone from absorbing spillages, it's worth considering stones with heavier and darker colourations to help disguise unsightly marks, especially if you know you are going to be making a mess.
Engineered stone – a composite material of crushed stones bound together with adhesive – is a cheaper option than natural stone and the higher-end products can look extremely convincing. Starting at around $400 per square metre, it makes a great value alternative, especially considering how close it is to the natural material in terms of looks.
The Interior:
Perhaps aside from some of the snootier patisseries in grey Paris, bakeries are generally warm and inviting places. And while it ultimately comes down to personal taste, it makes sense for your space to reflect the nature of your trade. Steer away from cold and impersonal materials like polished metals and plastics. While these may work well in some scenarios, they could seem out of place and dissonant in your bakery, which, after all, literally trades in the sweeter things in life.
Instead, you should be looking for materials that exude warmth and character. As I've already mentioned, people in the modern world are hungry for authenticity. Their search for it has led them to your bakery, and your fit out should add to the experience.
When it comes to natural materials, nothing beats the warmth and texture of wood. The grain and tones in timber finishings and furnishings can add warmth and a sense of homeliness to an otherwise cold and charmless space. I'm not saying you need to turn your store into a log cabin, but it's remarkable how a timber counter, table and chairs, or a even a few wooden fixtures can boost the atmosphere.
The beautiful heritage interior at Paddock Bakery, Gold Coast
Stone, synonymous will artisanal baking, instantly adds a sense of rustic charm to any space. Though usually accompanied by a high price tag, used conservatively – say in a counter or even feature wall – it can be a valuable addition to your shop interior, transforming your city based store into the village bakery of yesteryear.
One of the most beautiful and coveted building materials, marble makes for the perfect wow piece in your bakery. It's strong, cool to the touch and ages beautifully, looking only better with wear. While a brand new marble slab can set you back a pretty penny, it is possible to acquire second-hand pieces of varying sizes at second-hand material stores and auction houses. (Take a look at how we repurposed the marble bar from Brisbane's iconic Jo Jo's bar at Mrs Brown's in Newstead).
The Display:

How you're going to display your breads, is one of the biggest decisions you will make.
The product needs to pop, but the display itself needs character too. You your display will also influence the flow of your store and it is worth considering whether you want your display in front or behind the point of sale.

Glass cases are always a good idea, and keep your products protected from the elements, preventing them from drying out or going stale. However, some glass cabinets can look rather sterile so it might be worth investing in something that has a little more character like a cabinet with wooden trimmings. Keep in mind, glass cabinets must be kept fastidiously clean in order to keep them looking good.
Bread baskets are a tried and tested way to display your goods, and look wonderfully rustic. This looks particularly good in an eclectic sort of display and can add a homely feel to your shop.
Wooden or wire racks are also a great way to show of your bread, and you can fill the empty spaces with interesting curios.
The Shopfront:
Your shopfront can make or break your business.
In a sense it is your most valuable marketing real estate. Bland and uninviting, you'll find that hungry clientele will pass you by; cheery and enticing, you'll have people peering longing through your windows and –if your spread looks the part – rushing through the door.

In an ideal world, you'd lease a space with a charming and alluring frontage, but let's face it, most Australian buildings aren't known for their beautiful façades.
The number one thing to consider here is visibility. People love to see baked goods, so your mouth watering products should be visible from the street, luring hungry passers by to your counter.
High windows are a great idea and on top of displaying your products and framing your gorgeous interior, they'll let in copious amounts of natural lighting. This will lift your entire space and make it feel larger and more accessible.
The handsome frontage of Circus Bakery Paris
With so many many new bakeries opening in recent years, it really pays to have a fit out that will stand above that of your competitors, regardless of how good your products is. Today's clientele a hungry for more than good food. They want experiences, and authentic experiences at that.
When fitting out any new business, it pays to employ a professional who is as passionate about their craft as you are about yours. The talented team at Fast Fitouts specialise in bringing their client's visions into reality, and due to their small size, pride themselves on their ability to work flexibly with their clients.
Thinking about fitting out a bakery? Call CEO Adam Parker a call on 1300 30 38 31 or lodge an enquiry online.

Lets GEt The Ball Rollng!
Enquire Now
Share this Post
Related Articles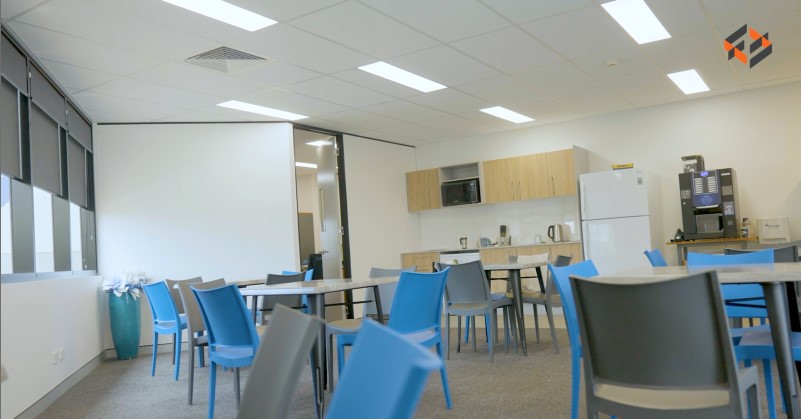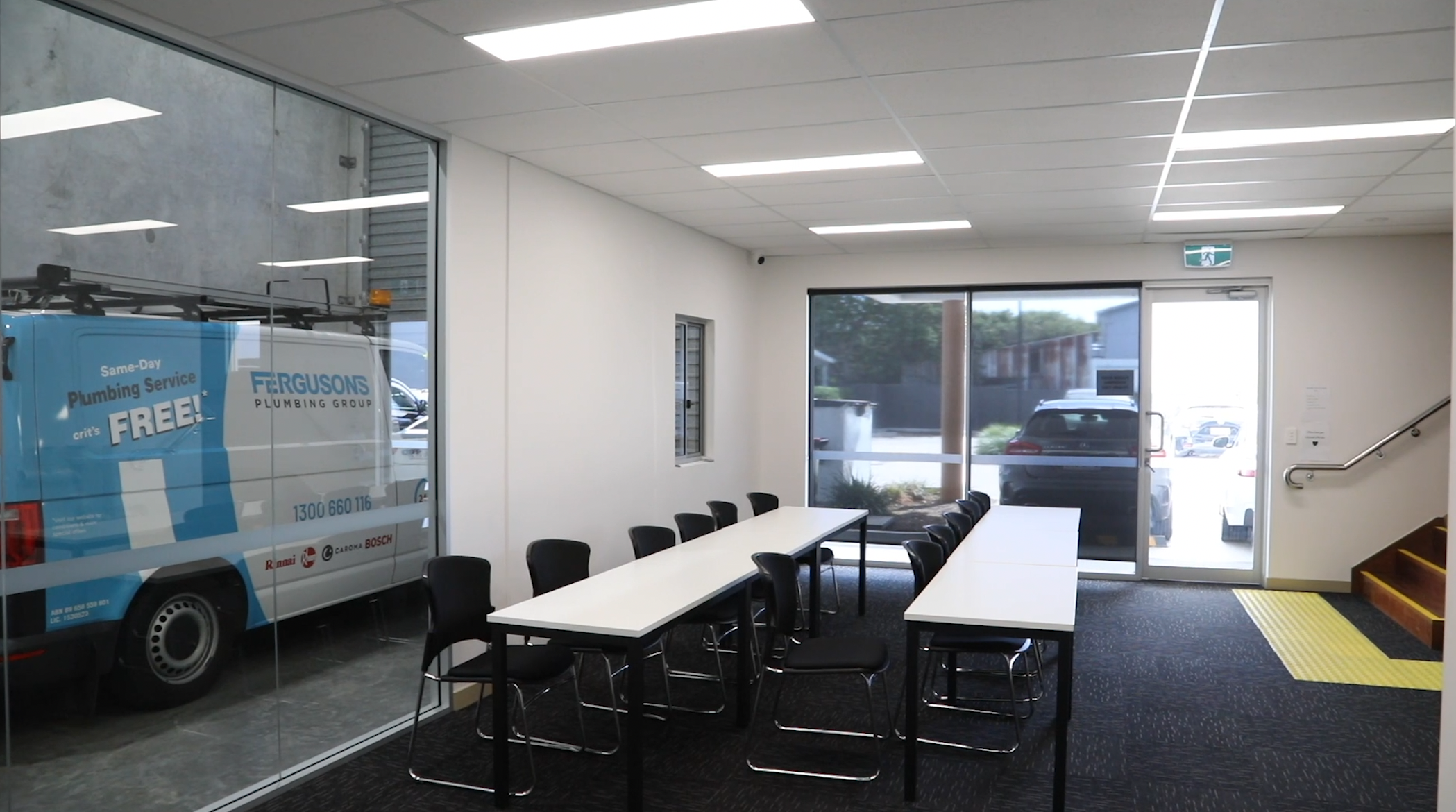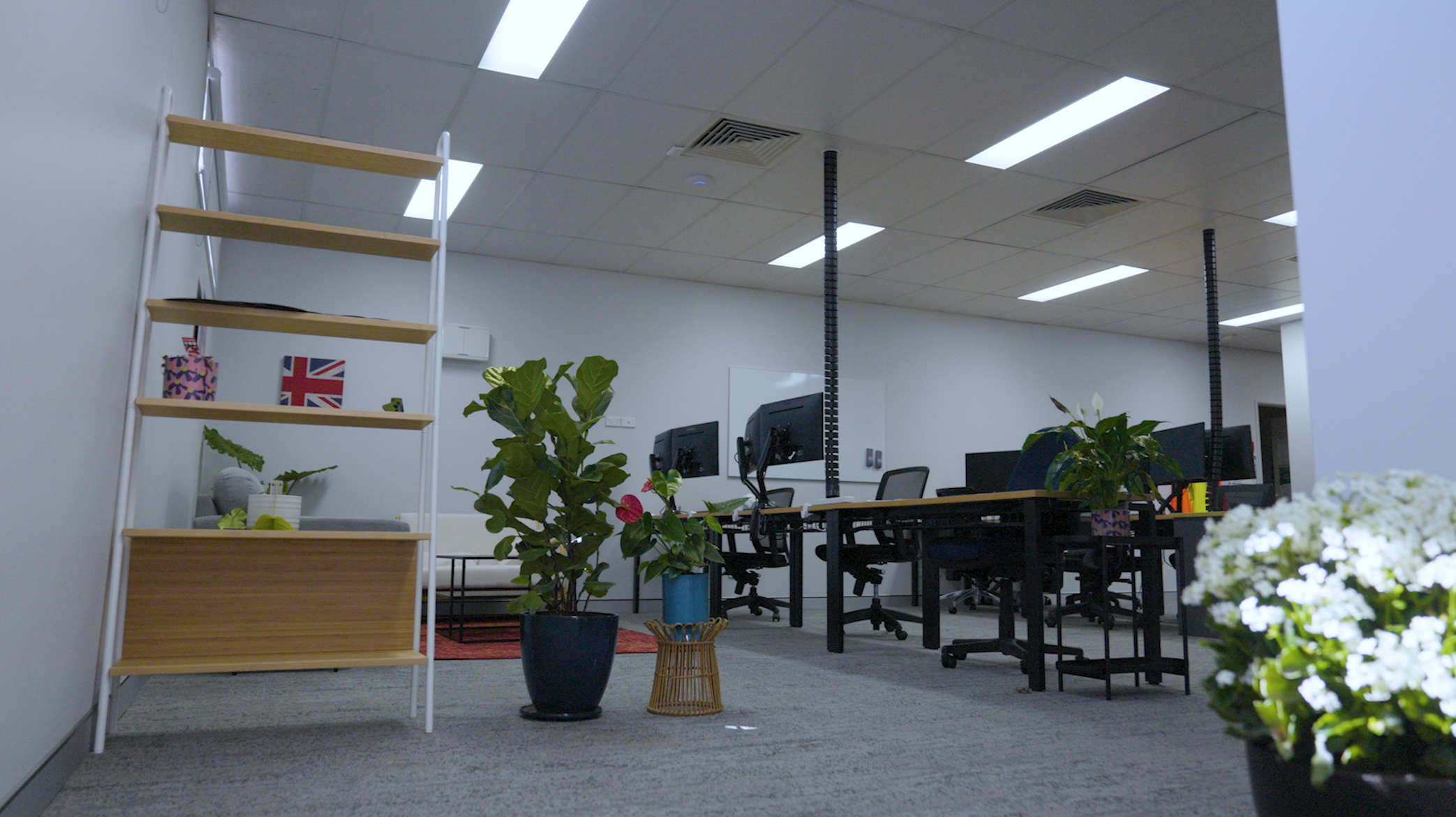 BLOG ARCHIVES