Sustainable Shopfitting Ideas For Ethical Businesses
Green is the new black for our Brisbane and Gold Coast retailers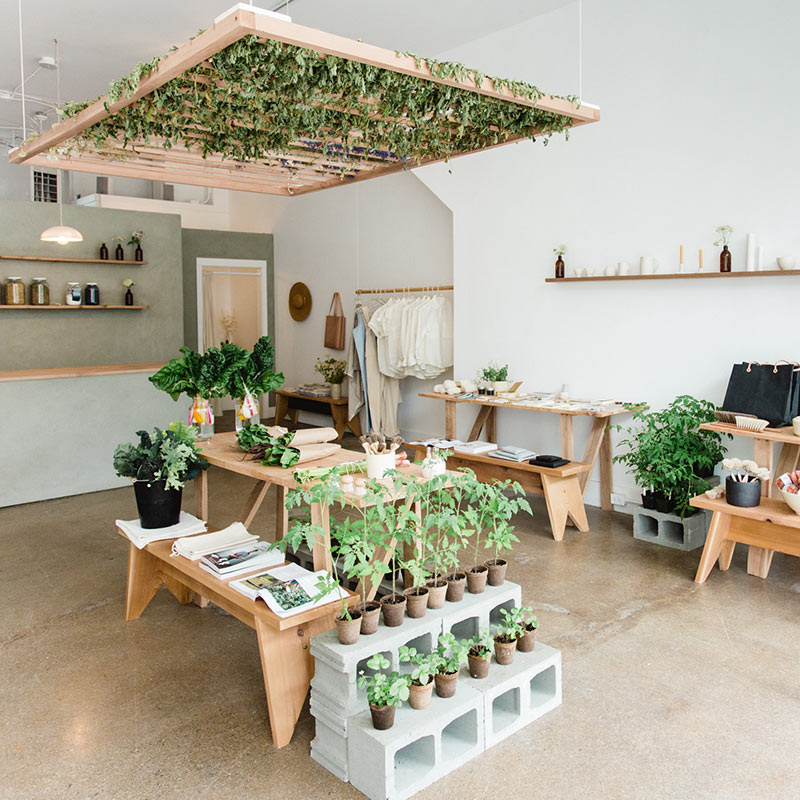 Image source: Hold General Store
In the eco-age of "doing your bit" customers are demanding retailers to reciprocate their greener philosophy. If you wish to appeal to the conscious customers of today, emitting carbon and side-stepping your ethical responsibility just won't do. But a sumptuously sustainable shop fitout that matches your values, and that of your eco-friendly shoppers, is easy to achieve – so long as your heart's in the right place.
If you've already taken steps to stock products that align with good social and environmental principles – be it produce from local farmers or transparency among the supply chains to protect and support garment workers – good on you!
Fitout aesthetics have never been more affordable to pull off!
Now's the time to fit out a space that will significantly improve the nature and wellbeing of both the community and the environment. It's an opportunity to remodel your business around ethical practices that save you money and attract the current-day consumer – a real non-zero-sum game!
Take advantage of the foot-traffic: eco-style
Shop front displays that are as good for business as they are for the environment.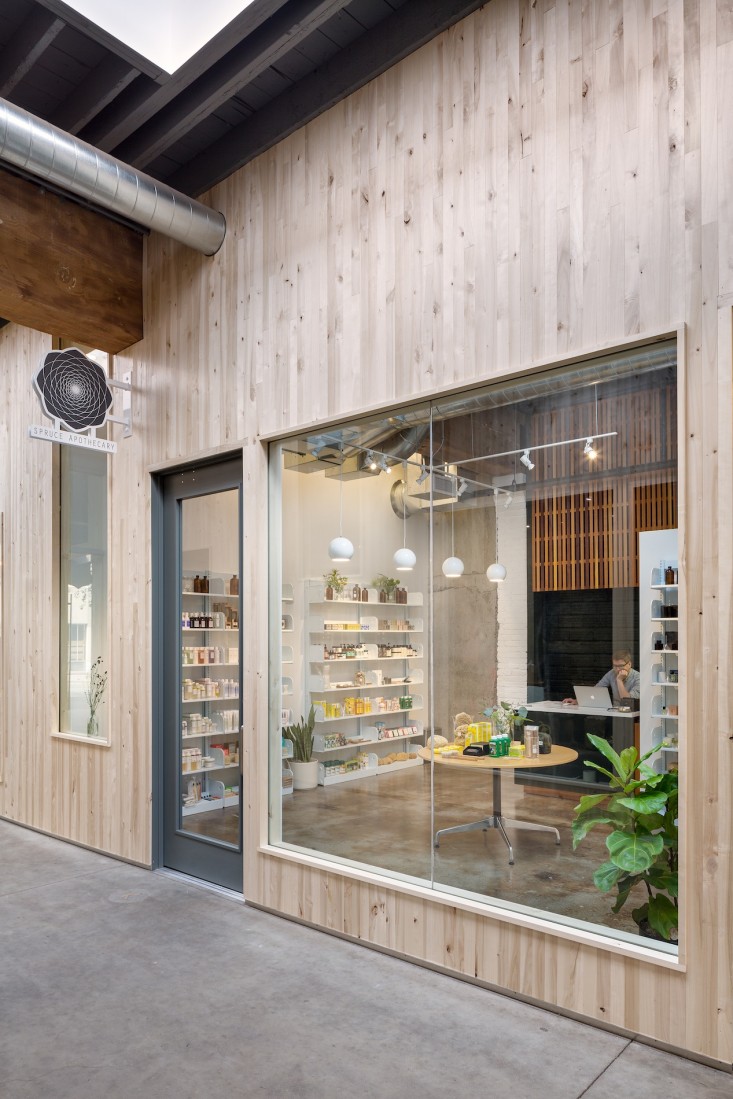 Image source: Remodelista
A conscientious shop front is an inspired take on the designs of the modern retailer, and today's fitouts offer a trendy solution to saving the planet. It's only natural the very face of your retail store should re-imagine the future of consumer habits – not to mention sweep the on-foot traffic off their proverbial feet.
Think wood-clad exteriors for a natural outdoor facade that's hard to beat – or create a healthy and inviting garden of eden with lush vertical greenery to deliver happy shopping experiences – because a green shop front is far more likely to impel a return visit.
Engineer greener processes and fixtures
Because there's no need for excess carbon when you have all the right tools.


Image source: Albert Reichmuth Wine Store
The very best retail interiors are consciously designed to adapt and endure any flash-in-the-pan trends – but if your current shop space is lacking in timelessness and carbon-neutrality, there are ways to reconstruct your ideas without overstretching the budget.
Instead of buying in those elements that make up your store, you can reduce the demand for manufacturing and shipping – as well as increase the flexibility of your shop – with existing fixtures that are reconditioned to suit your new environment. You can even use recycled materials like cardboard and cork for a distinctly attractive eco-atmosphere, and fixtures that can be easily dismantled and recycled as you reconfigure your store to meet your needs.
Ask a fit out expert to implement sustainable and carbon-neutral concepts, fair trading and processes, and services that keep costs to a minimum, but with maximum environmental impact.
Display those natural elements
Upcycled cardboard, wood, and glass can be used to form works of art for your retail displays.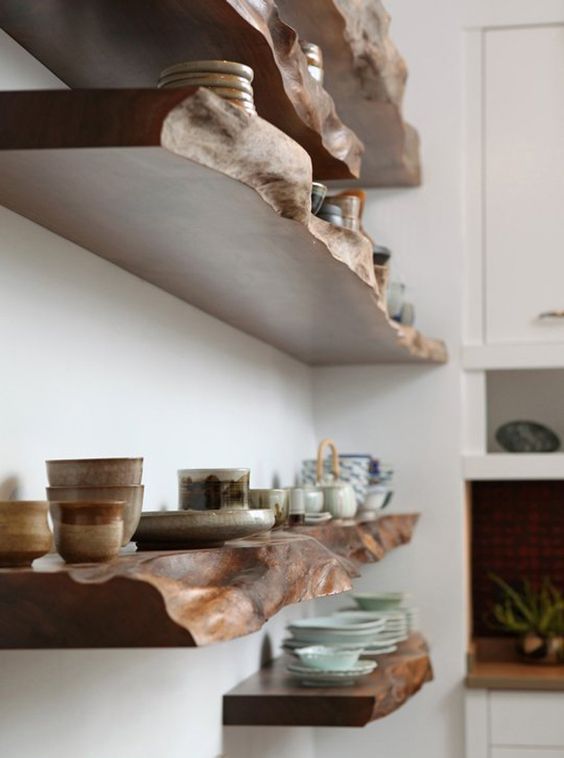 Image source: Apartment Therapy
They say true beauty stems from being comfortable in your own skin – and the same can certainly be said for your retail displays. A raw and unfinished look is a contemporary way to minimise your fit out's environmental footprint without compromising style and budget – and you can revitalise any of your existing elements with some creative shopfitting customisations.
Avoiding stark or uninteresting modern designs for your store is integral to boosting sales, and upcycling offers a trendy solution that's warm and inviting. Raw and live edge wood for shelving is a simple and affordable way to let those natural good looks shine through.
Shed light on environmental issues
Bring your products to life with plenty of natural light and other energy saving schemes.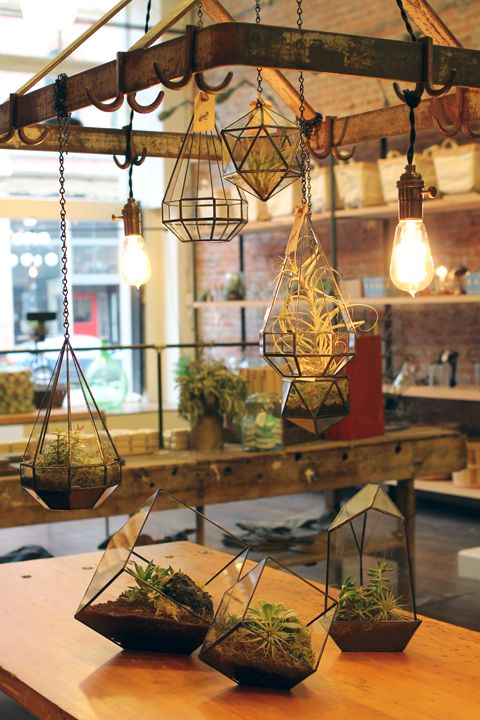 Image source: Old Faithful Shop
You can significantly improve the atmosphere and air quality of your fit out with enough natural light and greenery, and in turn, enhance your customers' shopping experience and point them towards a sale. Consider installing skylights and larger windows to showcase your stock and significantly reduce your electricity consumption and bills. Be sure to make the switch to energy-efficient light bulbs or LED schemes and install automatic shut-off timers in any restrooms or seldom occupied spaces.
Other carbon-neutral considerations

More and more retailers and businesses are making small, yet effective changes to reduce their carbon footprint and improve the air quality of their space. Here are even more clever ways to design, fit out, and operate a cleaner, greener store:
- Water-based low-VOC finishing alternatives
- Metal ductwork instead of fibreglass
- Recycling any wood waste
- Energy monitoring and management systems
- Water-saving appliances and plumbing features
- Local and fair sourcing of materials
- Transparent and ethical stock
- Reusable shopping bags
It's quite easy being green
There's no doubt a shift in consumer attitudes towards sustainable practices has prompted retailers to start taking the environment seriously. Not only are these eco-conscious practices good for business, they're also essential for survival and commercial success in today's retail world.
If you do decide to go green with an eco-friendly retail or shop fit out, you should feel free to extend your efforts to your social media followers and open up a discussion around the important social and environmental issues.
If you ever need help pulling off a sustainable store that's made of dreams, speak to Adam and the eco-shopfitting experts at Fast Fitouts for a free concept design and pricing service. Call 1300 303 831 or simply fill out the contact form below to get the ball rolling.
Lets GEt The Ball Rollng!
Enquire Now
Share this Post
Related Articles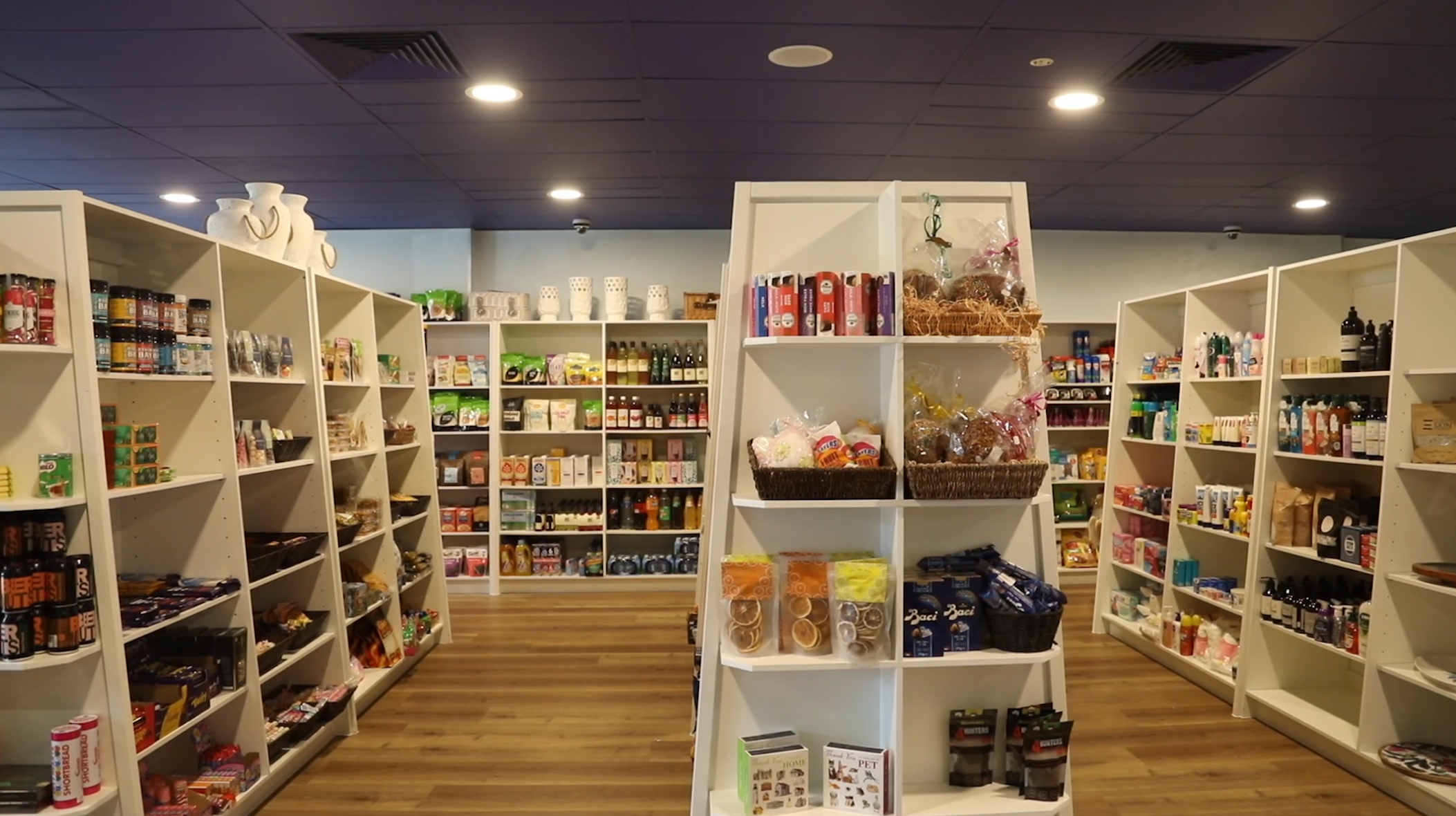 BLOG ARCHIVES