Spark joy, not terror with these complete medical fit out ideas
The future of interiors for healthcare providers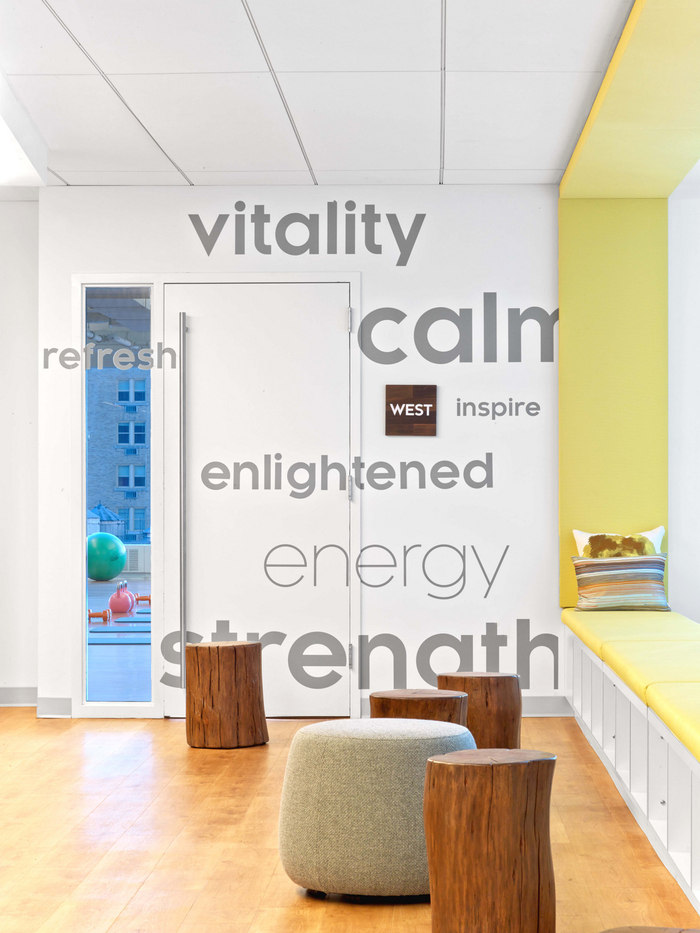 Viacom Wellness Center, New York City
For far too long medical, dental, veterinary and hospital fitouts have been associated with a certain amount of fear. But what if we designed our clinics without invoking any nail-biting episodes—but rather an experience that nurtures and puts patients at ease? These inspiring fit out, refurbishment and expansion ideas were designed to deliver a sense of lightness and comfort.

So say goodbye to the severe sick bays of the past, and hello to the clinic concierges of the future. A sterile environment might be ideal for medical procedures, but when it comes to the practice waiting room, the same set of rules need not apply.
Here's how to spark joy, not terror, for those patients awaiting their test results:
Reevaluate your medical reception area
Consider calming colour palettes, indoor plants and soft, natural lighting.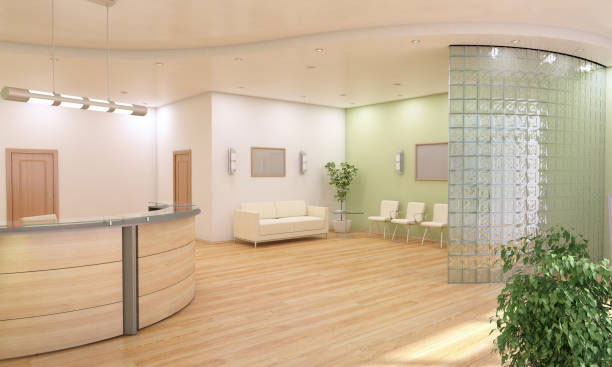 Your clinic's reception area is arguably the most important aspect of your fit out. Considering the waiting room is where patients will likely spend the majority of their visiting time—it would be wise for any healthcare facility to improve it.
If your patients are feeling relaxed, they'll be less inclined to feel anxious about any delays, long waiting periods or health-related circumstances. For the reception counter, choose natural elements or eco-theming to soften an otherwise austere point-of-contact.
You might want to consider implementing some varied seating options (rather than the obvious string-of-benches) for the utmost privacy and comfort. It's important to cater for a variety of personal-space preferences and sitting position requirements. Introducing a combination of lounges and occasional chairs helps to create a sophisticated yet relaxed atmosphere.
Hot tip #1: why not go the extra mile with enough power points for patients to use their devices (and don't forget to upgrade the reading material on a regular basis)? Your patients will be pleasantly surprised if the reception/waiting area offers a feeling of openness and a humanistic sense of healthcare. They'll also be far more likely to recommend the practice to friends and family.
But don't just rely on your decor to make your patients feel welcome. Practice what your environment preaches and ensure your patient rapport aligns with your new fit out. It's about providing a service that perpetuates the same compassion as your very design.
Find solace in your refurbishment
Choose natural and/or plush materials and contrasting textures when selecting furniture to bring 'living room comfort' to the doctor's office.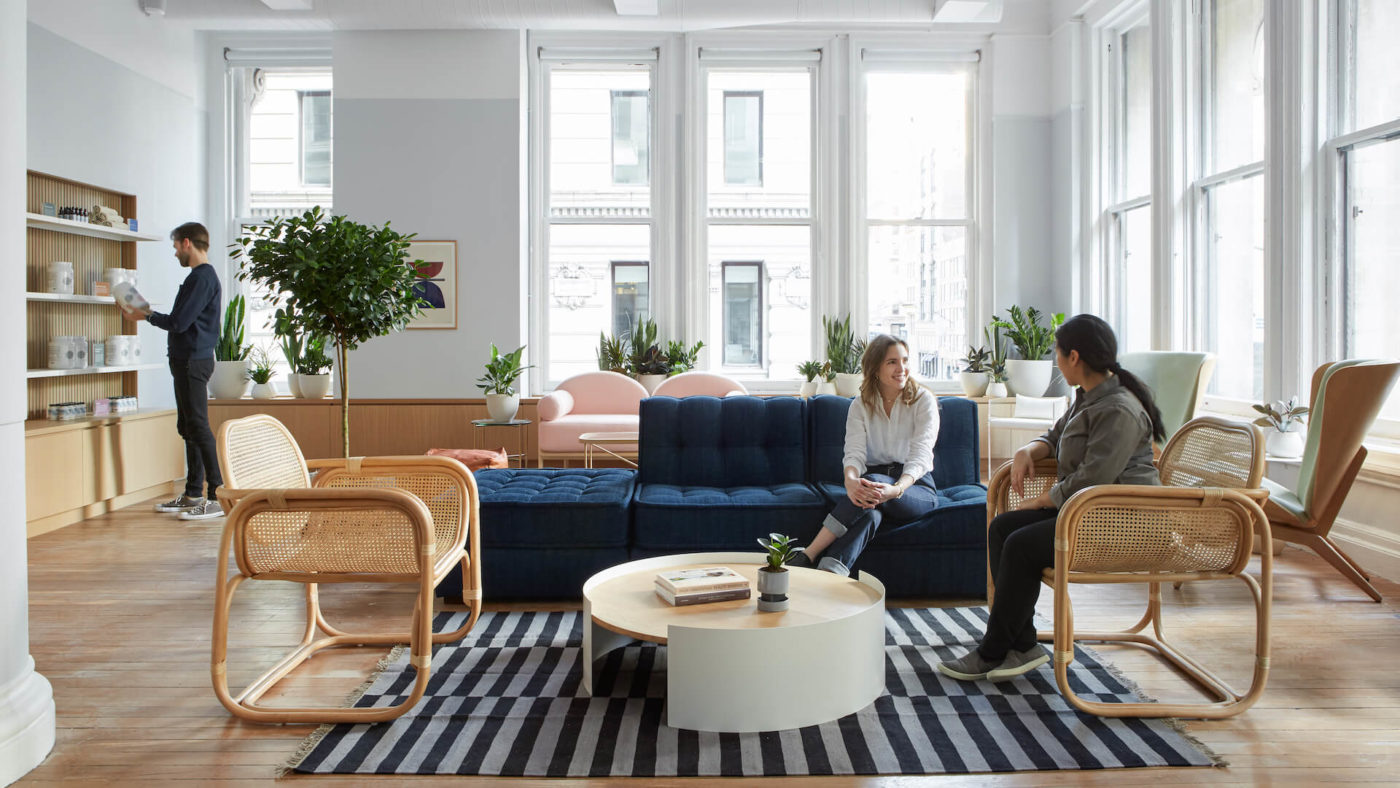 Parsley Health, New York City
Picture an interior where both practitioners and patients feel they're being well cared for. The kind of fit outs that evoke a sense of calm, like that of a high-end day spa. So why not bring about a sense of comfort to your clinic with furniture and decor that goes against the grain of your run-of-the-mill medical centre?
Your patients will soon associate your establishment with a sense of reassurance—knowing they'll be well cared for. You can easily bet they'll want to return to you over someone else.
Layout a sense of liberty
Opt for an open layout that helps breaks down the intimidating barriers that often exist between patient and doctor.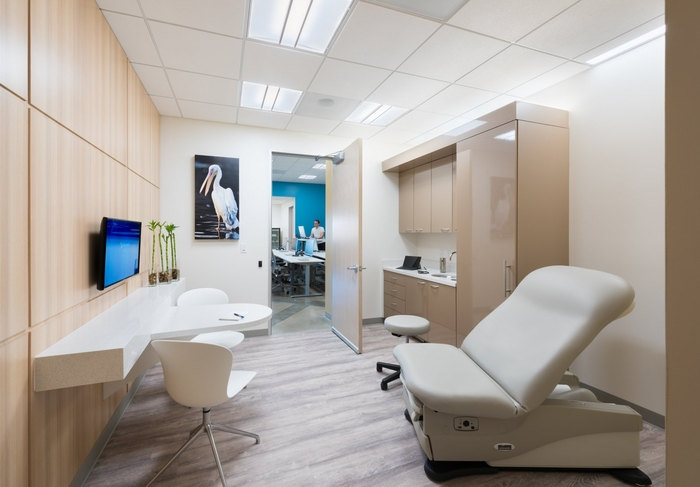 Crossover Near-Site Wellness Center, California
We've established the importance of your facility's appearance, but what about the functionality of its layout? The design of your clinic or hospital needs to comply with the building and construction regulations of your industry, while tending to the needs of healthcare practitioners and patients alike. For example, a medical fit out needs to include at least one consulting room per clinician—and things like fixtures and fittings, temperature control, soundproofing and lighting are all imperative to the comfort and needs of both patients and employees.
Hot tip #2: navigating compliance and approvals for a medical fit out, refurb or expansion can make for a mind-numbing process. Which is why it's always best to engage an expert to help you lay out the design, development, technology, construction and documentation to avoid unnecessary compliance traps.
Offer an examination room with a view
Look beyond the four walls, old magazines and moody lighting to observe nature's tranquil offerings—just what the doctor ordered.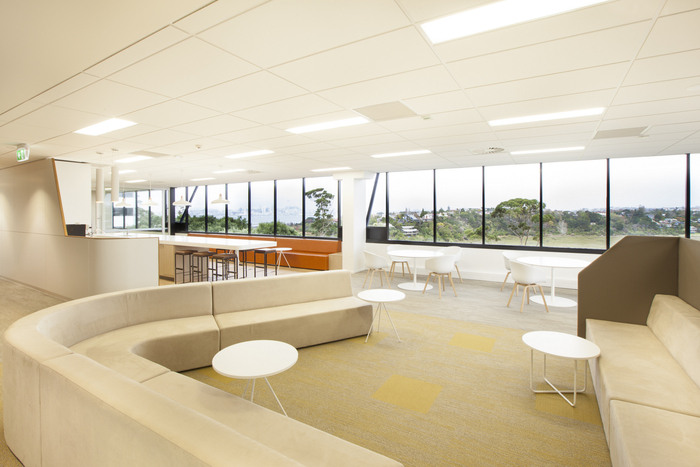 Springer Healthcare, Auckland
A clean bill of health can have a lot to do with the surrounding environment, which reinforces the need for plenty of natural light and ventilation. There's nothing worse than feeling cooped up in a crowded waiting area surrounded by other sick people.
Opening up the word-of-mouth potential of your practice is as easy as fitting out more windows and drawing the curtains. It affords patients the freedom and ambience of the outside world—all within the comfort of your waiting room. But of course, it's just as important to tend to the surrounding grounds, which will ultimately direct their gaze.
Free up your access points
Don't just look outside—take it a step further by stepping outside and breathing in the fresh air. Perfect for staff breaks and patient family members.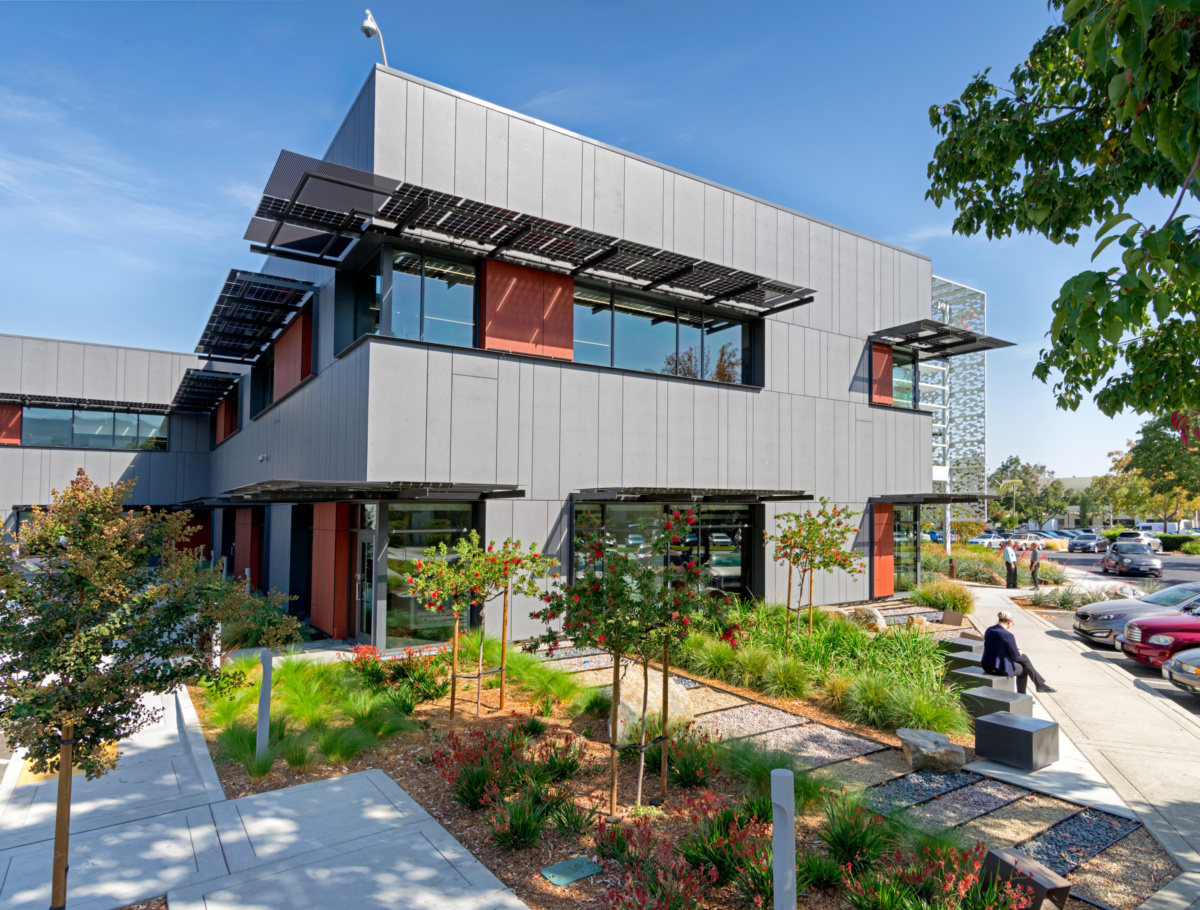 Xilinx Headquarters, California
Which brings us to our final consideration… The external aspects of your clinic. Landscaping and the external design and construction of your premises can be just as important as your interior. While the aesthetics will certainly create a sense of tranquility, you'll also need to consider the safety, health and amenity of your occupants when designing access points. It goes without saying that your entire fit out should be wheelchair-friendly, offer easy access to the premises, as well as contain the requisite emergency exits.
Hot tip #3: a patient is far more likely to follow the doctor's orders if you assure them their wellbeing is your number one priority.
The new frontier of healthcare goes hand-in-hand with a medical fit out that extends beyond the realm of its services. Designed with a purpose beyond profit—it's ironic that these fit outs will go on to become the most profitable of all healthcare-related businesses.
For all your medical fit out needs, reach out to Adam and the team at Fast Fitouts. They'll help you navigate a minefield of medical licensing, site selection, lease negotiations, documentation and insurances, construction, management and the overall execution of your new facility—all within your time parameters and budget. Call 1300 30 38 31 or hit the enquiry button below to take action.
Lets GEt The Ball Rollng!
Enquire Now
Share this Post
Related Articles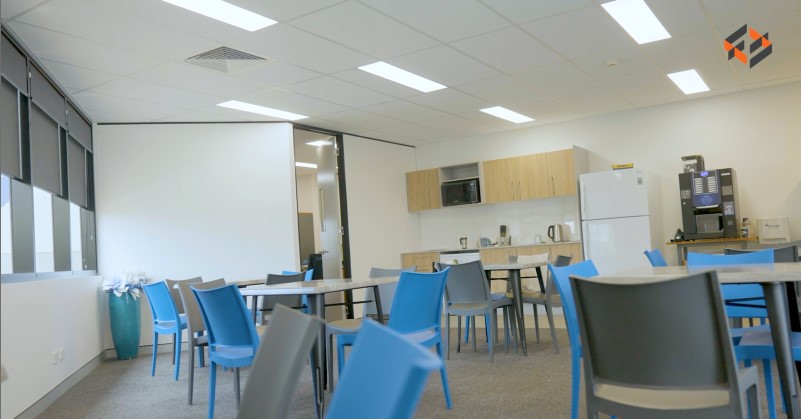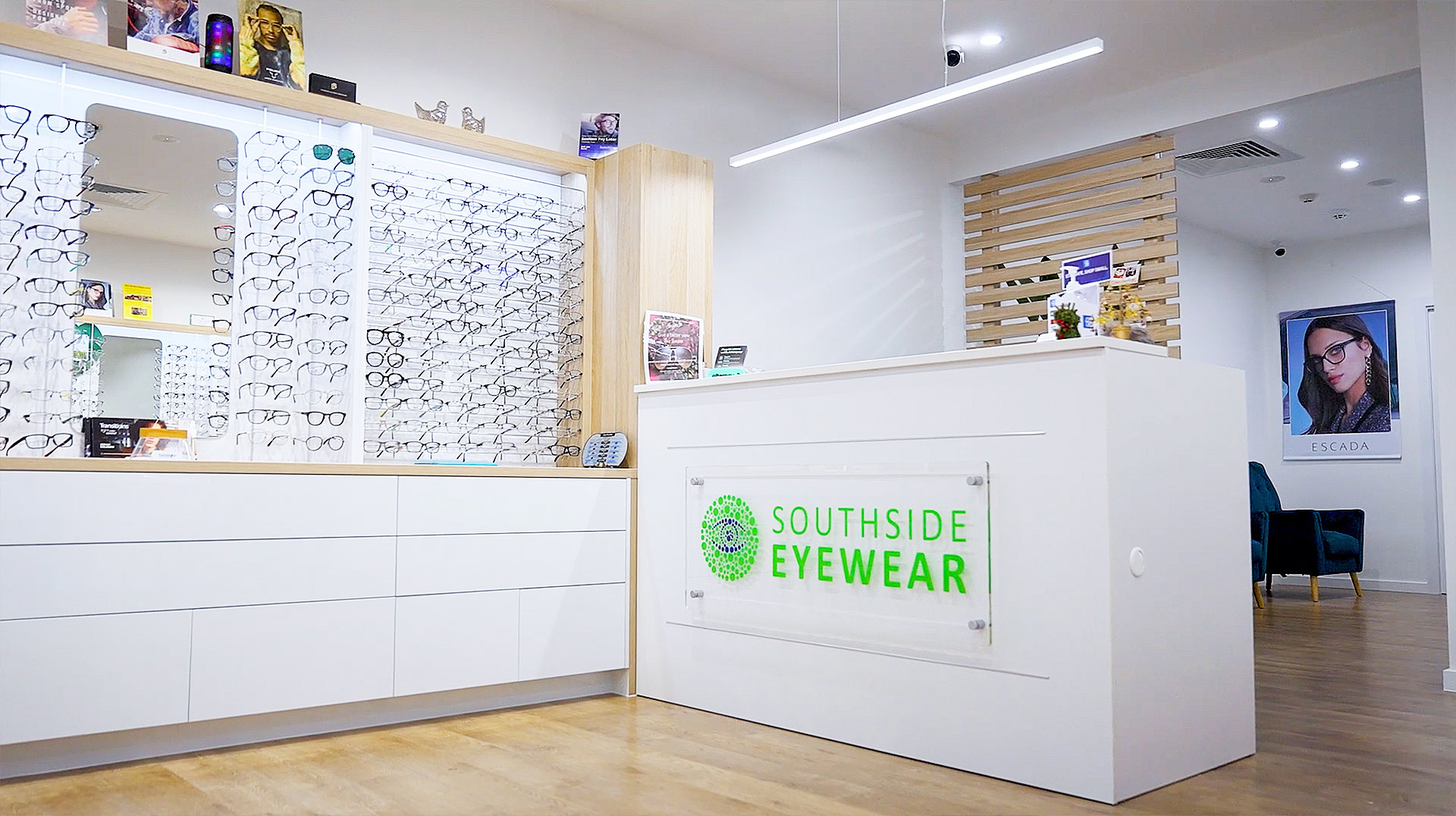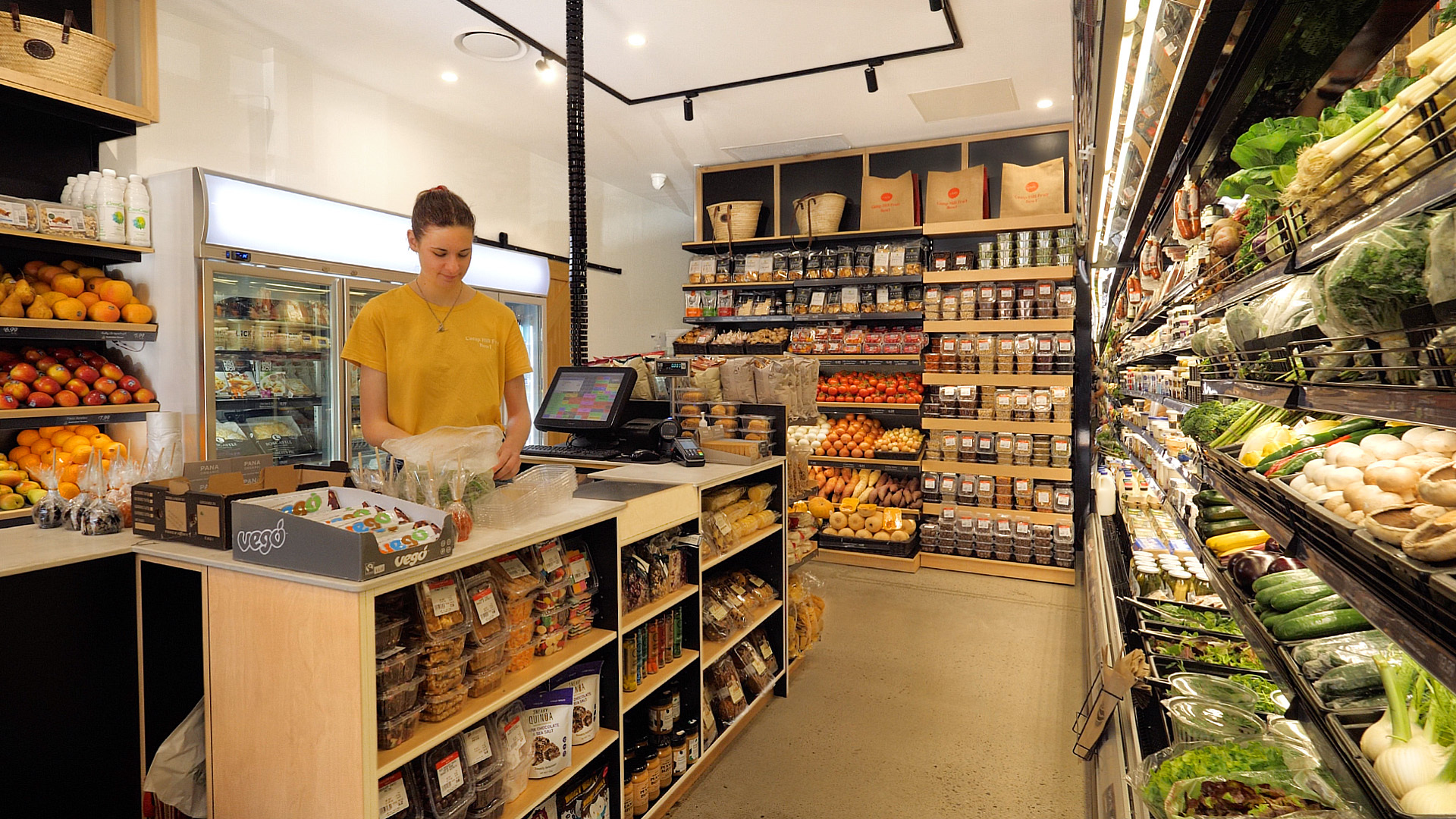 BLOG ARCHIVES