The 'digital disrupters' of office design
How technology is transforming the future of office fitouts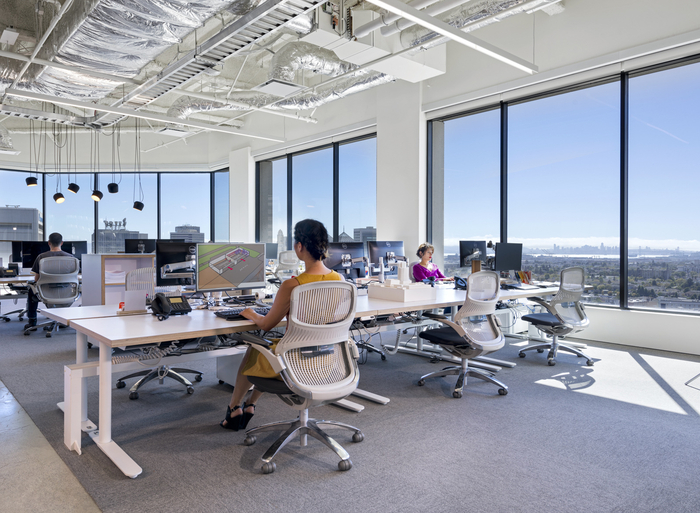 Perhaps you're a tech company in search of an interactive workspace that ticks all the right boxes—or a startup looking to future-proof your office design? Whatever the case, the innovation that's shaping our corporate culture seems to be influencing the office fit outs of today.
We live in a world where WiFi is as plentiful as the air we breathe – where meetings take place without the limitations of location. And with the ability to work anywhere at any time, the focus has shifted towards a more efficient use of space. But it's becoming increasingly difficult to predict which job roles will continue to exist, and CEOs are scratching their heads when faced with the prospect of a new fit out. So, how does the workplace adapt to these rapid changes?
Here are our top tips on how to integrate technology and telecommunications into your future office fitout:
It's hip to give up your m2
It's not the amount of floor space you have that counts, it's how you use it.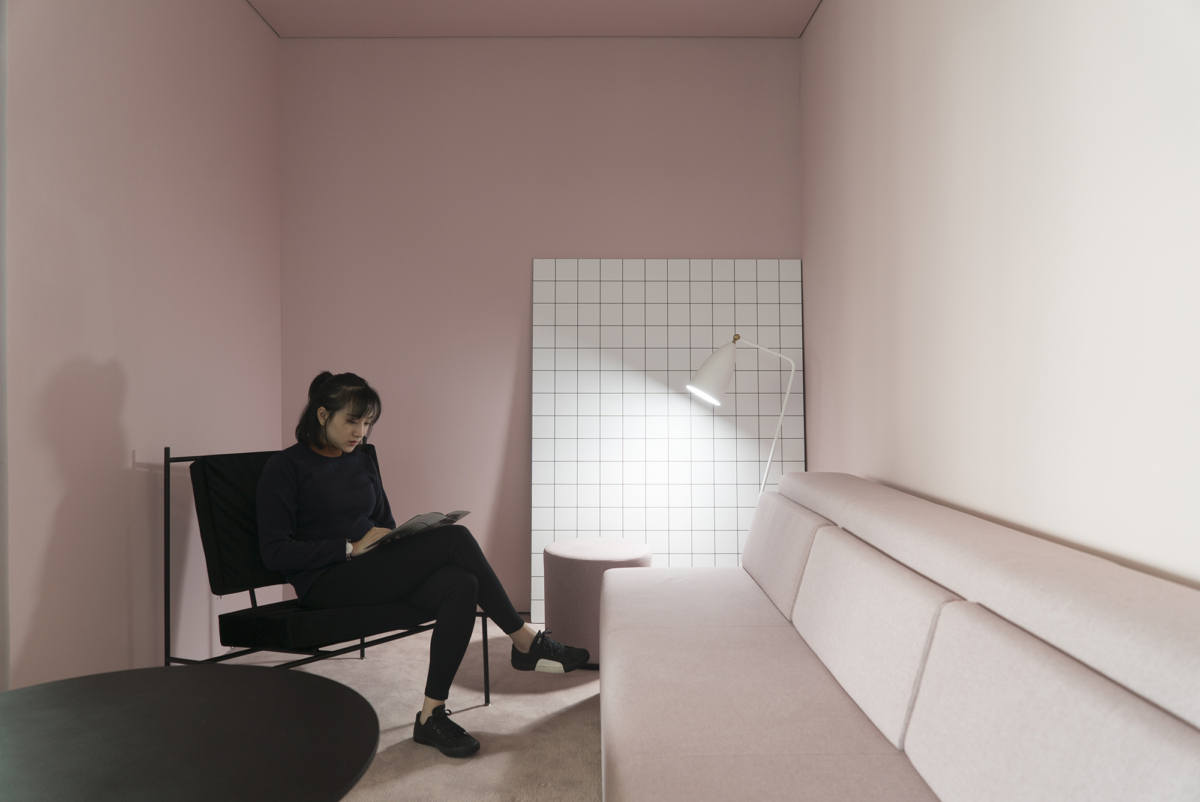 Centaline Property Office, Shenzhen
Whether you're looking to refurbish or jump ship, or you've seen a change in your employee numbers, it's a good idea to pinpoint the areas of your space that are under-utilised. Experience-led projects are reigning supreme over square meters, putting people at the heart of the designs. Companies are also leveraging technology to support networking and collaborative work without the need for large meeting rooms. And while it's important not to cramp your employees' style (or personal space for that matter), optimising the square meterage of your workspace has never been easier. Server and cloud-based technology is adapting the way we work, and thoughtful occupancy planning is accelerating employee interaction and innovation. Consider integrating technology, like built-in power adapters and other multimedia capabilities, to make the most of your existing space.
'Tech out' your new conference room Business dealings on the opposite side of the world? No worries.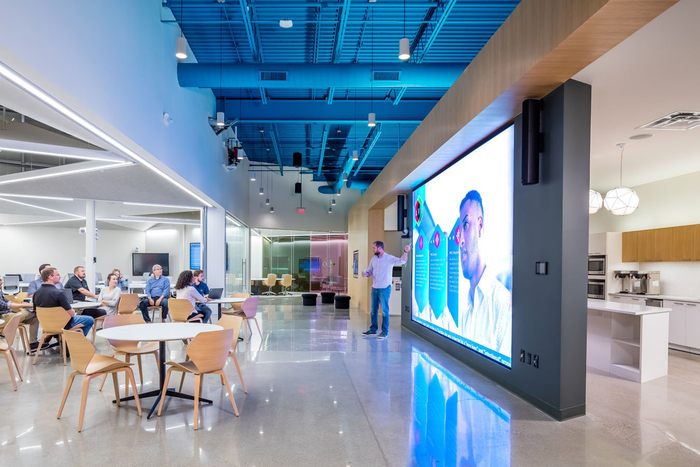 AVI Systems Offices, Eden Prairie
Conference rooms are becoming less and less popular due to their fitout expenses and ongoing running costs. Reliable conference lines are integral to companies of all sizes, and new technology enables us to connect with remote workers and clients from all parts of the world. But what if we could established that the conference room itself is obsolete, and offer an ever better alternative?
Wall and ceiling-mounted displays with advanced integrated video conferencing, and electronic whiteboards are taking corporate deals and deliberations by storm. And the best part is, they can be fitted almost anywhere in the office without any major structural changes. Chairs, tables and wireless equipment are easy enough to move around, and data and cabling can be installed in life areas – transforming them in light of the day's agenda. And when those client meetings call for some privacy, acoustic screens and adaptable furniture can be used to maximise space and minimise disruption in an open plan office.
Agile acoustics
Phone booth-style smart offices offer an architectural edge over conference rooms, cabinets, and cookie-cutter cubicles.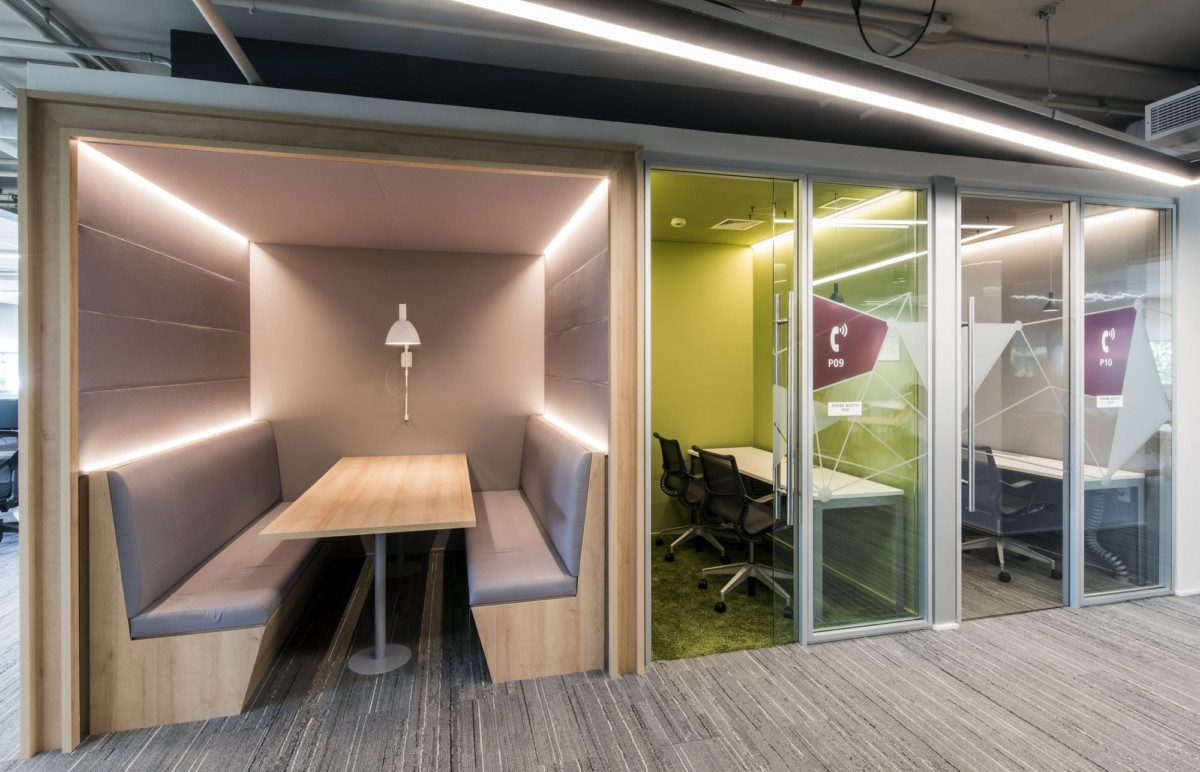 There's no doubt technology has an essential role to play in the workplace. But the lure of the digital world appears to be a double-edged sword that's distracting our workforce and lowering morale. A recent report found that noisy, interruption-prone offices make employees unmotivated, stressed, and frustrated. Fitout experts are responding to a demand for quiet, individual workspaces by reimagining the private office. Not only do these acoustic 'mini-offices' take up less space, but they also consider how we interact with technology. Equipped with anything from electrical outlets and USB ports, to bluetooth speakers and power mounted screens. It's no wonder these soundproof sanctuaries are our answer to the high-tech buzz of today's corporate environment.
Hot-desking hardware
Say goodbye to the mundane, because no working day or workstation will ever be the same.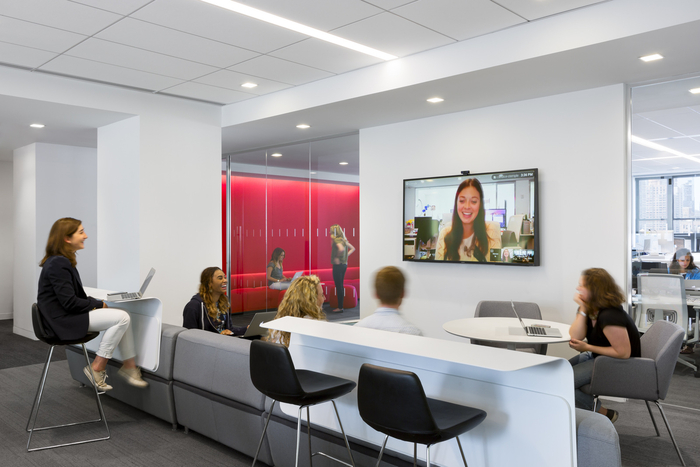 Mashable Headquarters, New York City
Agile workstations are making it a lot easier for businesses to take on the tech world. Spaces are having to adapt to new job roles, and let's face it; no one ever came up with anything new on an endless loop. Allowing your employees the freedom to choose where they work and when is a powerful thing. Function and flexibility are far more important than any assigned setup or static seating arrangement. And shaking things up is the secret to getting those creative juices flowing.
Say hello to hot-desking: the 'non-reservation-based hoteling' of office spaces. It's a new phenomenon that involves sharing workstations (and by extension, ideas) among coworkers. Tech companies across the globe are empowering their staff with flexible working arrangements by placing more emphasis on activity-based work. These interactive offices are designed to encourage company-wide communication and work/life balance. And seeing as technology has afforded us the ability to work remotely at any given time, it's no wonder so many startups are taking advantage of this cost-cutting solution.
It's a surge in spatially-savvy offices that doesn't seem to be going anywhere anytime soon. And to be a contender in today's corporate landscape and keep your staff engaged, you'll need to arm yourself with the tools of the trade.
There's never been a better time to reinvent yourself.
Technology will continue to alter the nature of our work, but it's up to you to ensure your office fitout is up-to-date with the changes. Talk to Adam and the experts in office fitouts about how you can turn your conventional or dated office into a digital incubator of tech talent and innovation. To find out more about what Fast Fitouts can do for your office, call 1300 303 831 or email info@fastfitouts.com.au for a free concept design and pricing service.
Lets GEt The Ball Rollng!
Enquire Now
Share this Post
Related Articles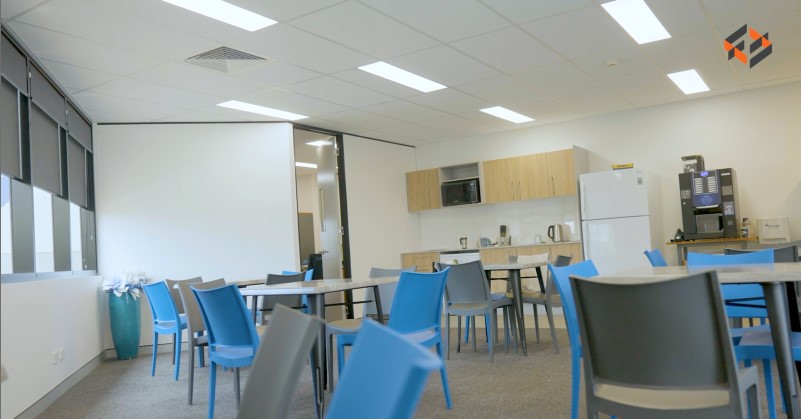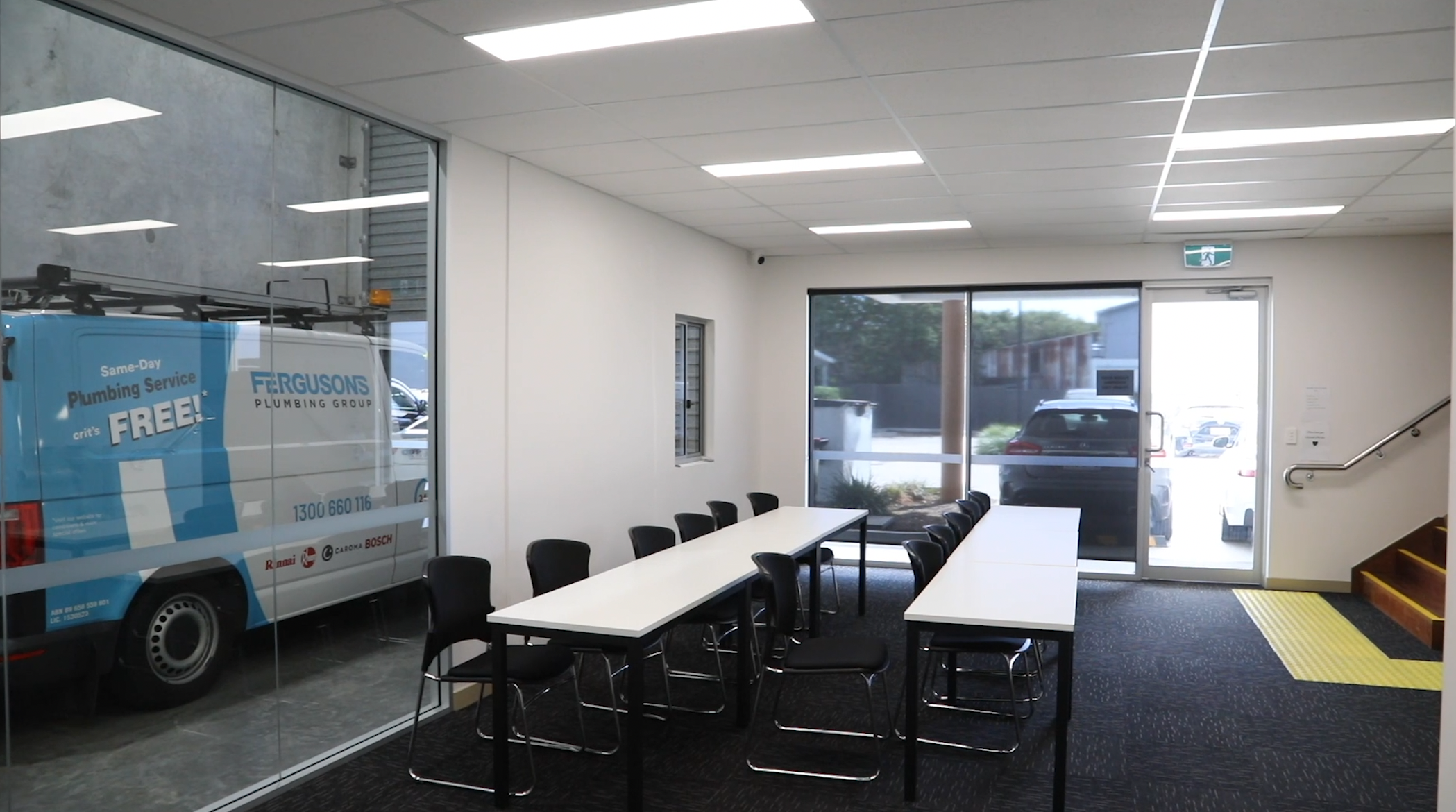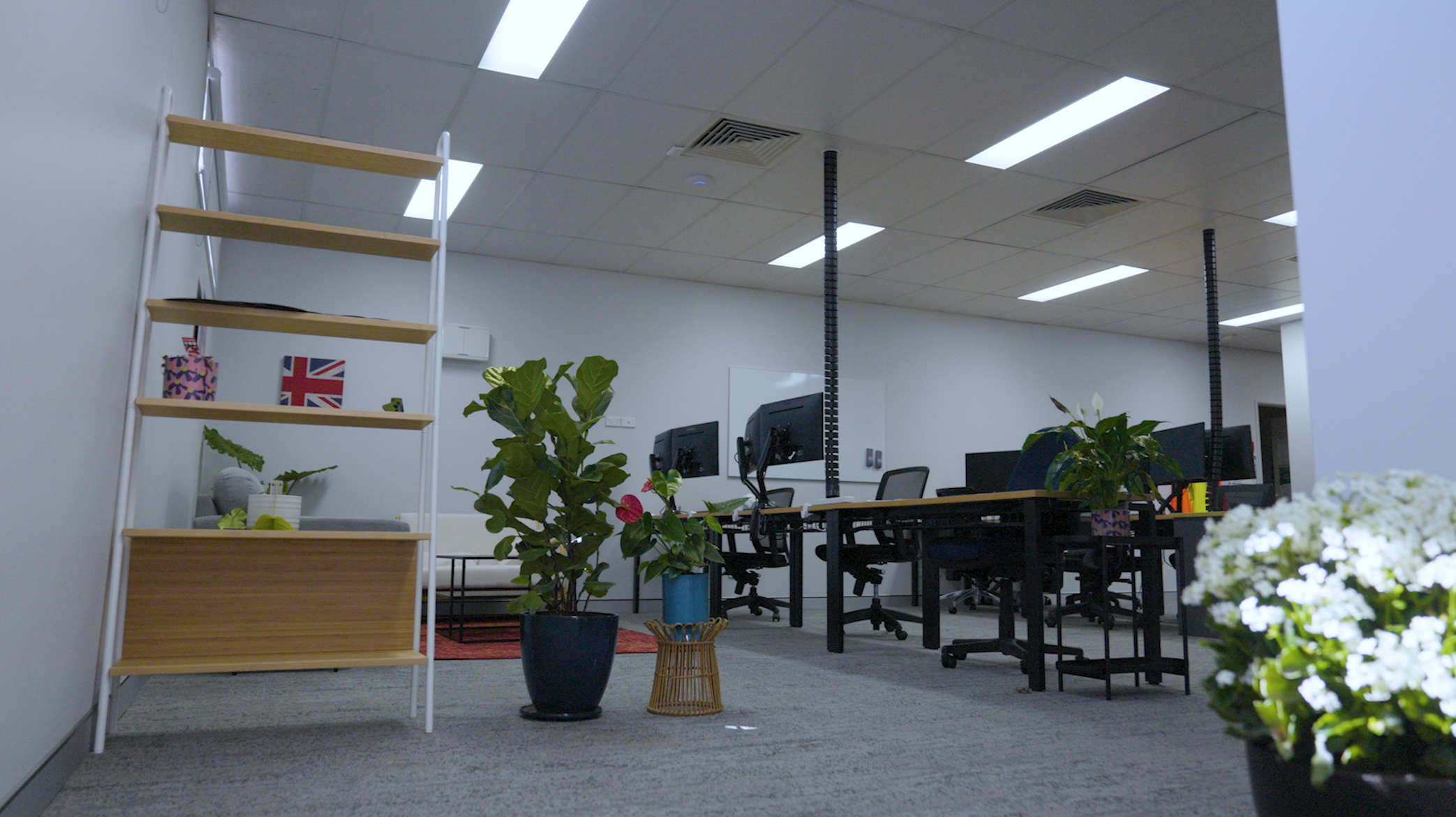 BLOG ARCHIVES