Simple Fit Out Case Study - Pet Mince Direct
A fit out doesn't have to be complex or costly to have a big impact. Nowhere is this more evident than in Pet Mince Direct's recently completed Ripley location.
With tight constraints in regards to budget and space, the owners of the burgeoning pet food business approached Fast Fitouts with the goal of transforming their latest lease into a welcoming, authentic, and functional store.
While other companies would snub their nose at a job of this scope, our experts were all too happy to turn their vision into reality. We quickly set to work devising a design that would meet their unique needs while reflecting the natural products they're known for.
What customers first notice upon visiting the now-fitted store is the turf feature wall opposite the entryway. A striking contrast to the classic, neutral tones found elsewhere, this lends unmistakable character to the space and helps convey the farm-fresh philosophy of the brand.
A custom-made counter was strategically positioned at the back of the store to conceal waste pipes, and this intuitive design saved money by eliminating the need to chase concrete flooring. It also allows staff easy access to back of house facilities and storage rooms.
Extending from this focal point is a length of fridges and shelving for the display of stock. It's by no means a large space, but the clean, uncluttered layout makes the most of the available room while evoking an open and airy feel.
Timber flooring and a bright, LED-illuminated ceiling help complete the 'farmland' aesthetic, and industrial pendant lights add a touch of rustic flair.

Grass-look blinds help carry the theme to the exterior, while simple black and white front signage highlights clearly the company's natural-focus.
While individually minor, these works culminated to deliver a fresh, focused, and inviting fit out that satisfied not only the tennant, but also the landlord. It proves that simple doesn't necessarily mean lesser, and the old adage of 'less is more' can still ring true.
If you're after a minor fit out that makes a big impact, learn more about our services, or get in touch with the friendly team today. With a discussion, conceptual sketch, and quote, we can help get your project off the ground.
Lets GEt The Ball Rollng!
Enquire Now
Share this Post
Related Articles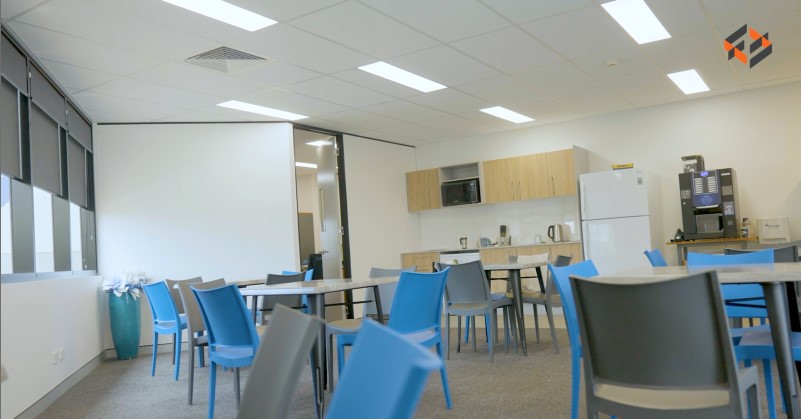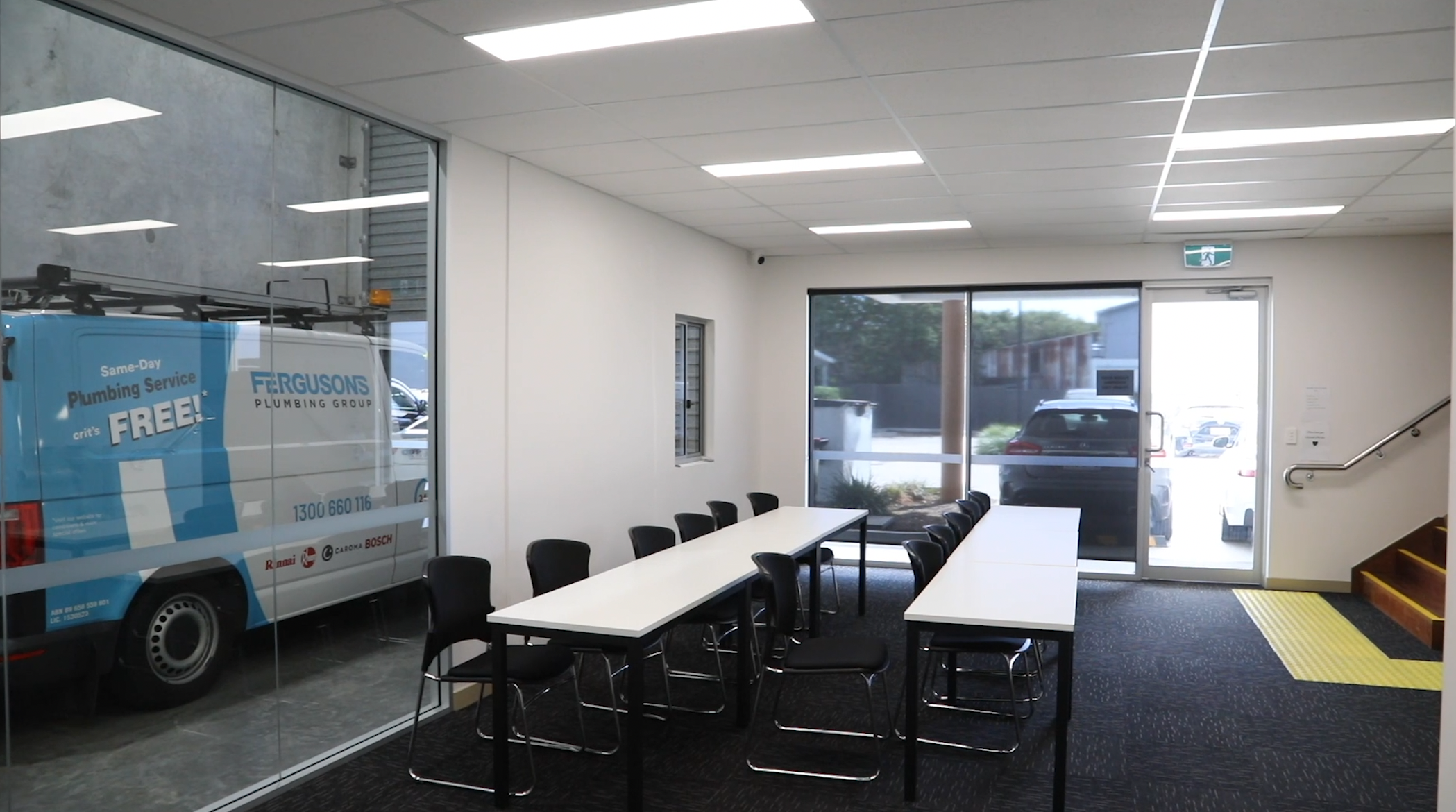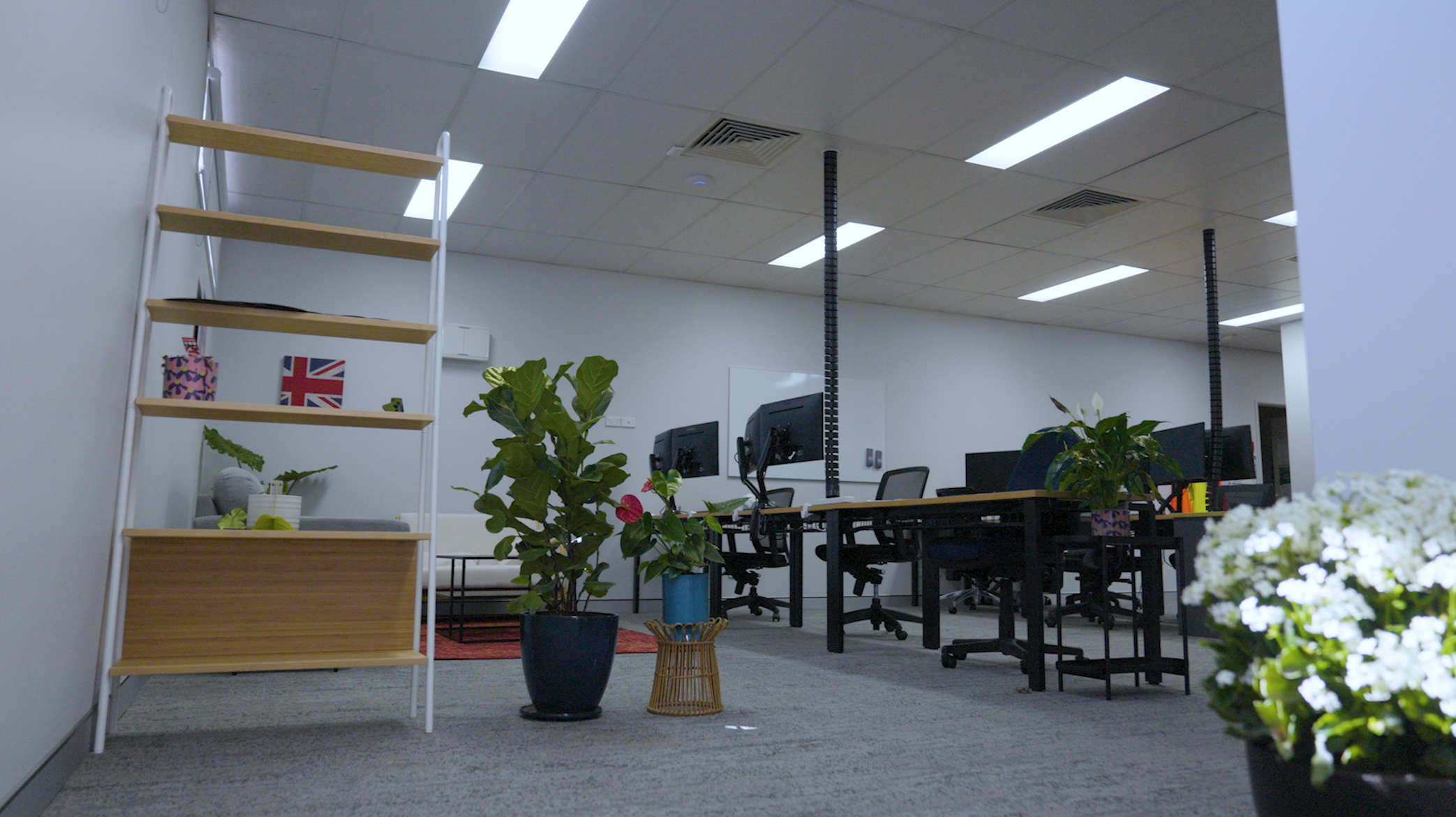 BLOG ARCHIVES