Shop Fitouts Recycled Timber Trend 2016

If you're after a beautiful, yet, inexpensive material to add to your shop or office's build, salvaged timber may be the answer you're looking for. The wood, with its natural age, gives furniture and flooring an unmatched character with slight imperfections. Every section tells a story as no two pieces are identical. Repurposed timber is suitable for all manners of building and design, especially when fashioned into shop and office layouts.
The popularity surrounding the use of reclaimed wood to furnish has escalated over recent years. As people are becoming more environmentally conscious, they are more likely to want recycled products in their retail and office spaces. The use of salvaged timber is a concept that blends seamlessly with all interiors, instantly adding value and unique charm to any space.
Adam Parker, the mind behind Fast Fitouts, believes that anything natural withstands the test of time. Parker offers great insight into the world of shop fitouts and educates on how he works with reclaimed timber.
"We've been using recycled timber for the past decade in interiors, but it has strengthened its presence recently, due to the focus on eco-friendly and sustainable factors currently influencing building."
Parker's expert opinion is that we will continue to see an increase of the use of reclaimed timber as it is one of the easiest materials to work with. It has a beauty and warmth that draws people in as it's familiar to them, invoking a natural response.
As for advice on styling, recycled timber is extremely versatile. Working effectively in styles ranging from industrial to country-esque, it all depends on what you match the timber with. In order to create an industrial look, Parker recommends pairing timber with stainless steel, iron or concrete. To harness the look and feel of the country, he recommends adding marble or stone accents while incorporating the softness of textiles. Another unique style that is extremely on trend can be achieved by adding brass or copper elements to recycled timber, dramatising the contrast between old and new. Parker expresses that recycled timber used in office and shop fitouts is an extremely durable product that, with the right care, will weather and age beautifully and last a very long time.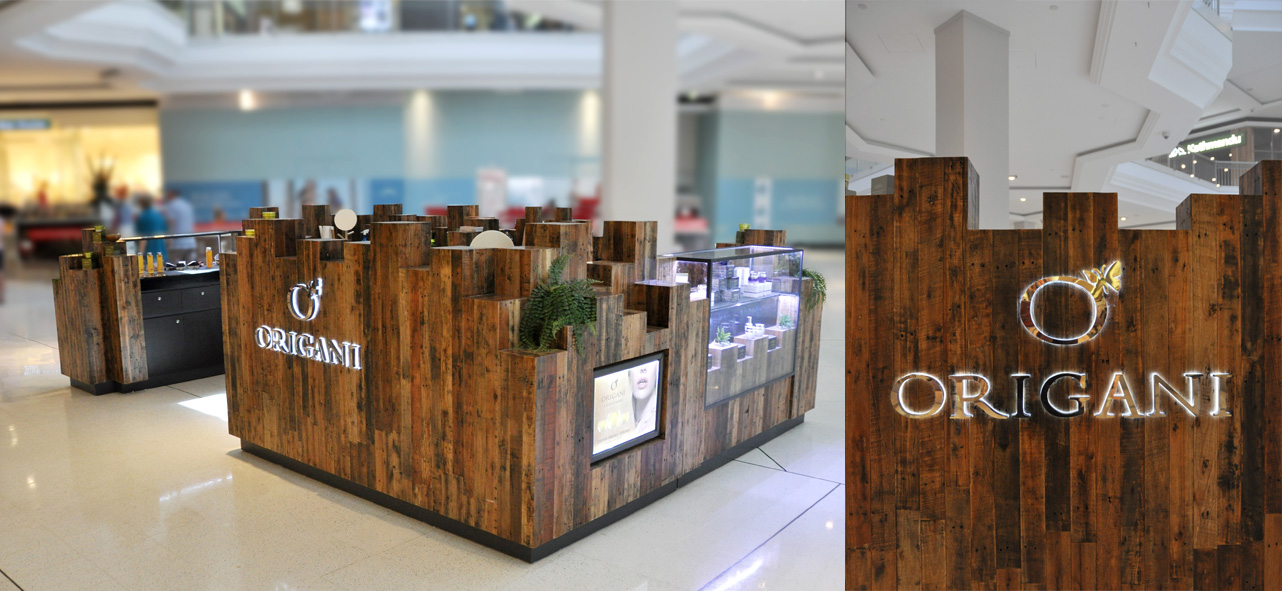 The beautiful use of recycled timber in shopfitting can be seen in Fast Fitout's shop design and fit out of Origani at Pacific Fair on the Gold Coast. This shop is the perfect example of a modern, timeless look being achieved with an aged material. Origani's fitout harnesses the unique qualities and style of reclaimed timber in its layout, as wood is a key focal point of the build. The shop, due to its distinctive appearance, has been named by a member of the public as "the most beautiful shop in Pacific Fair". The dark, wooden structure paired with the gold accents and delicate detailing of the store gives it extreme elegance whilst also expressing a homeliness that truly succeeds in drawing people in.
The rising prevalence to incorporate reclaimed wood as a part of commercial spaces stems not only from the fact that timber has an exquisite look, but also from the environmental benefits that come with it. The design for Origani was centred around capturing a sophisticated look that was also fluent with being organic and environmentally-friendly. People love making eco-friendly decisions during shop or office fitting and the added personality and sense of history that's achieved through the use of reclaimed wood is a great, added benefit. It can be seen that by using reclaimed timber throughout the fitout, Origani was able to achieve all aspects of the look they desired, all blended seamlessly in the natural looking design, creating a space that exudes luxury whilst also being kind to the environment and stunning visually.
Recycled timber is a cost effective way of ensuring a building remains on trend. This innovative material is not only aesthetically pleasing, but offers itself as an environmentally-friendly solution while playing a part in accenting the character of a building with its extreme versatility. It is obvious why recycled timber has become vastly popular amongst shop fitting; the wood offers more than just aesthetics. Along with being a unique and capturing addition to a space, repurposed timber also provides durability and a unique style which has stood the test of time, ensuring that wood features aren't a passing trend. As the demand for environmentally-friendly buildings increase, the popularity of sustainably sourced timber will only continue to grow within the industry. Reclaimed timber is here to stay.
For further viewing of Fast Fitout's work with recycled timber, visit our gallery.
Lets GEt The Ball Rollng!
Enquire Now
Share this Post
Related Articles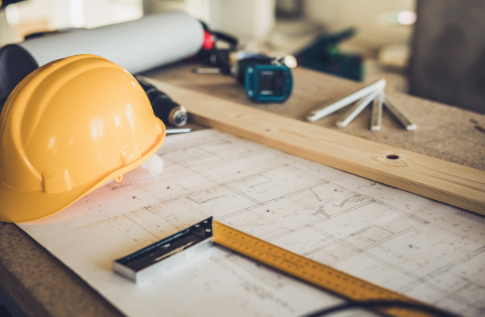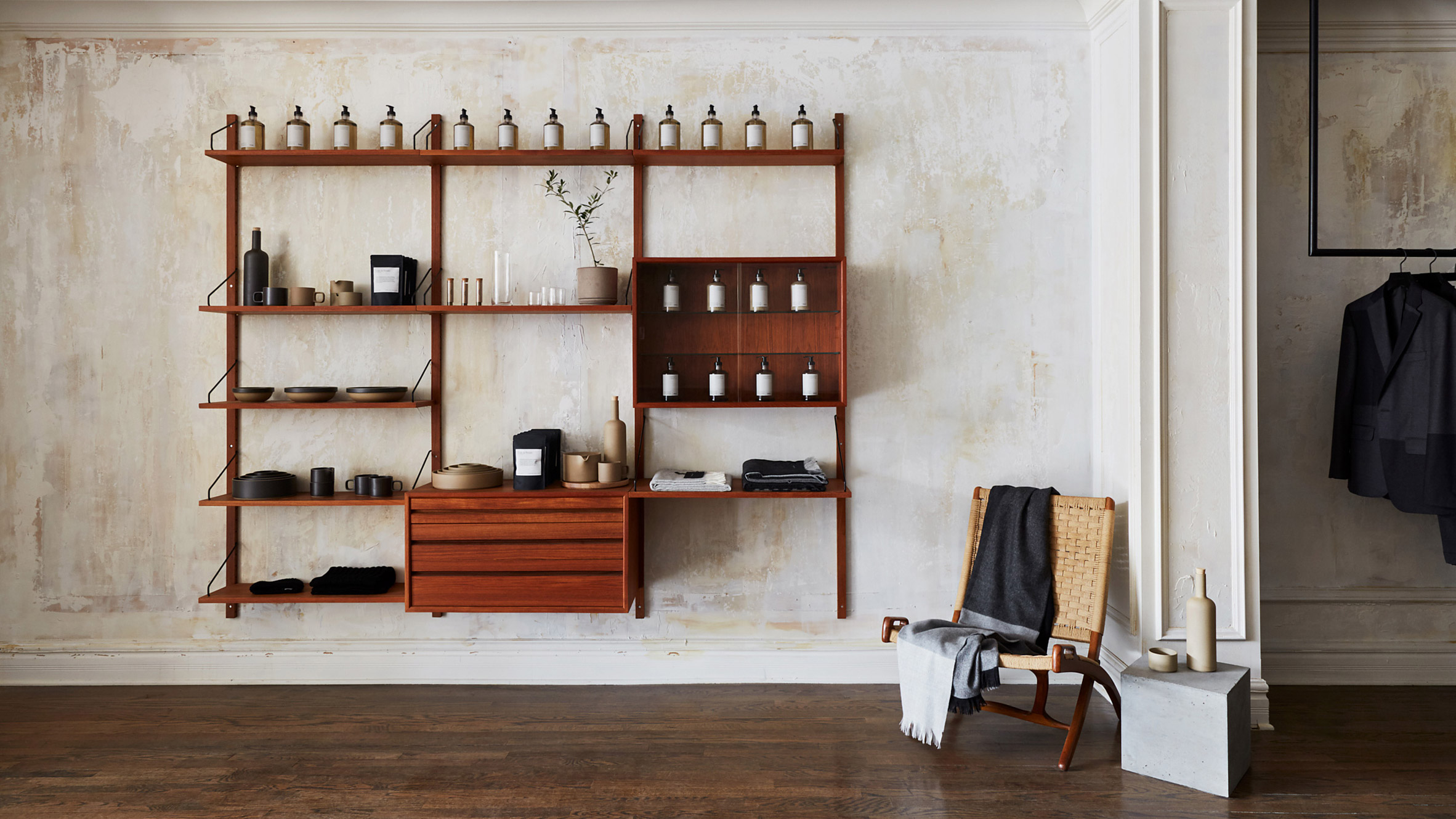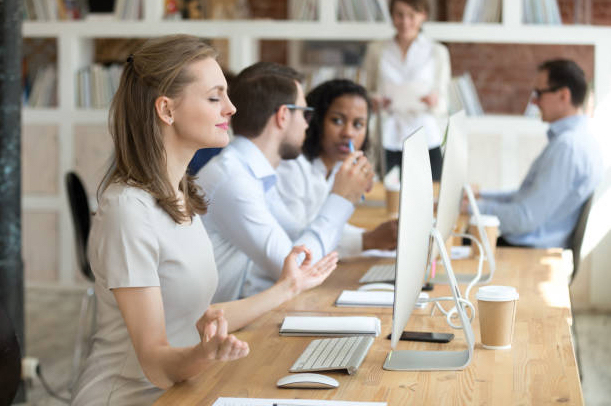 BLOG ARCHIVES