Five Office Alterations That Can Improve Your Workplace
Refreshing your office doesn't necessarily mean a complete overhaul. Sometimes a minor renovation, small alteration, or a simple refurbishment is all that's needed to make a major impact.
We should know - we've helped countless businesses in South-East Queensland upgrade their office through minor works. You'd be surprised what we've been able to achieve for these clients with a modest budget, some clever designs, and teamwork.
If you're looking to follow in their footsteps and revitalise your workspace without breaking the bank, here are five simple alterations that can help you do it.
1. Divide and Conquer

One of the most impactful ways to transform your office is to change its layout. Adding or removing dividers, partitions, walls and doors not only helps you make better use of the space you do have, but it can actually increase the productivity of your employees.
Some businesses thrive through openness and collaboration, while others demand the increased privacy of individual offices or cubicles. Creatives, for example, find shared workspaces ideal for discussing new ideas, but this type of set-up may hinder a loud, sales-based business. Understanding layouts and implementing the right one for you is crucial to optimising performance.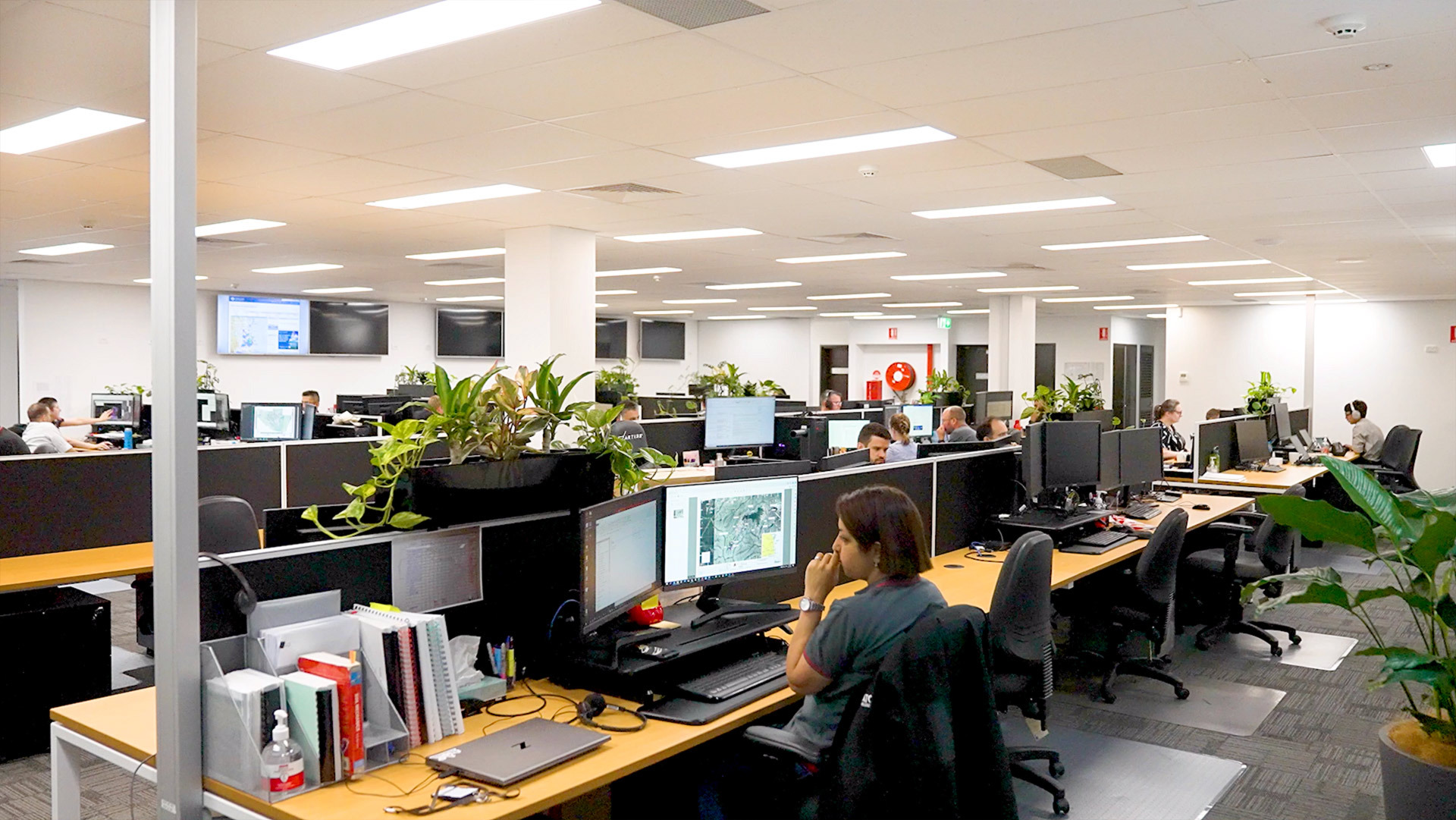 Last year Fast Fitouts helped create both individual offices and a central open workspace for mining and resource consultants ATC Williams. View their case study to find out more.

2. Let There Be Light

How you light your office impacts how your clients and others see you (pardon the pun). Most businesses want their office to be as airy and bright as possible while remaining cool and energy efficient.
Making use of stylish and frugal LED lighting ticks both boxes, as does installing new skylights and windows. When placed strategically, these improve employee wellbeing and help you save on air conditioning. A win-win.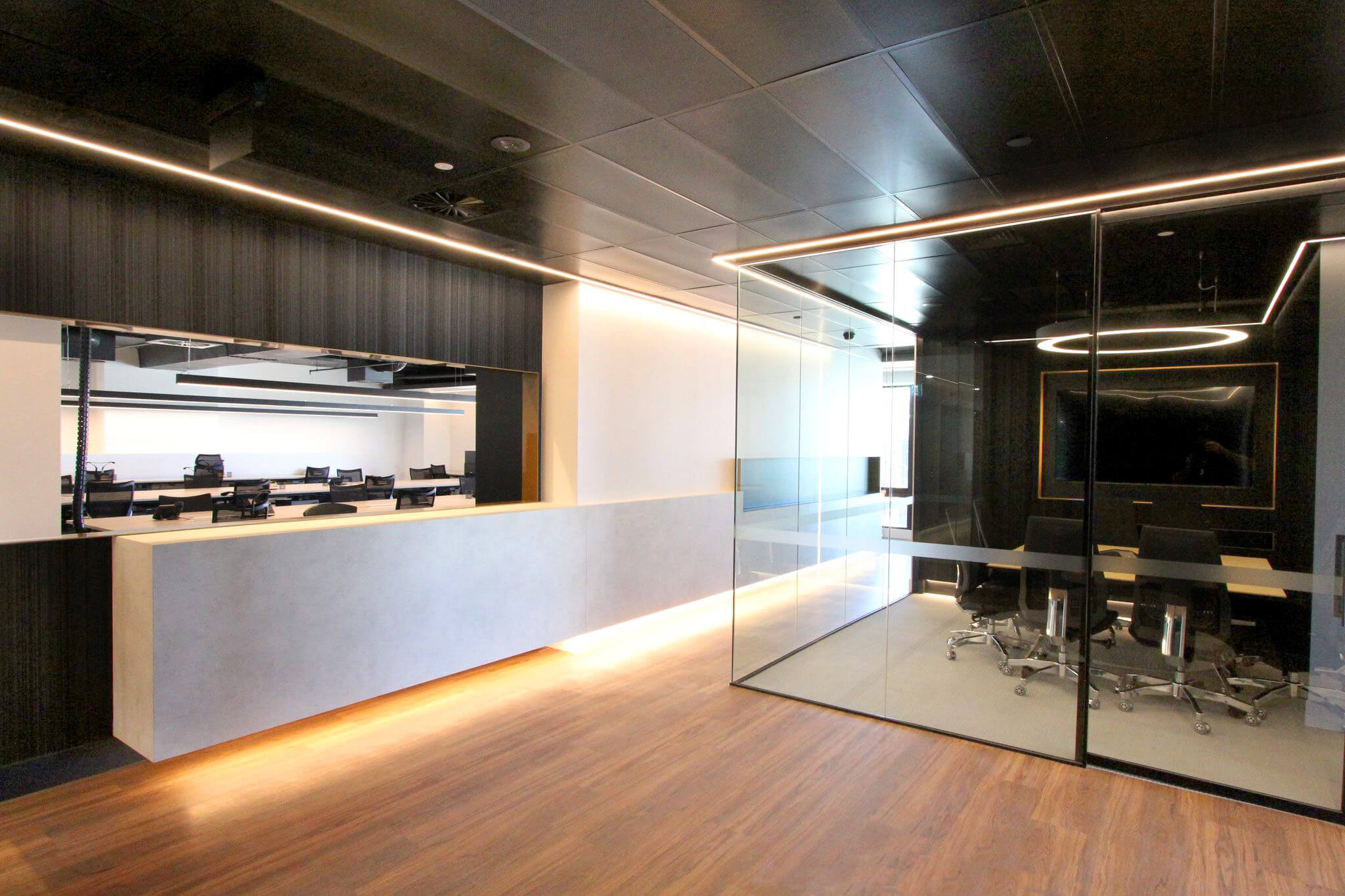 Sometimes you want your office to make a statement, and dramatic lighting is certainly more than capable of doing that. View our case study of this Brisbane architectural firm for proof.

3. Break Away

Providing employees with a clean, modern, and functional space in which to unwind is a must for maintaining morale.
With a renovated break room, staff can recharge for the hours ahead in comfort and continue to put in their best work. Google-esque billiards tables and snack bars are certainly a nice touch, but the main factors you need to take into account are location, air conditioning, storage, seating, waste, and appliances. When you deliver a break room with these in mind, the difference in your employees will be night and day.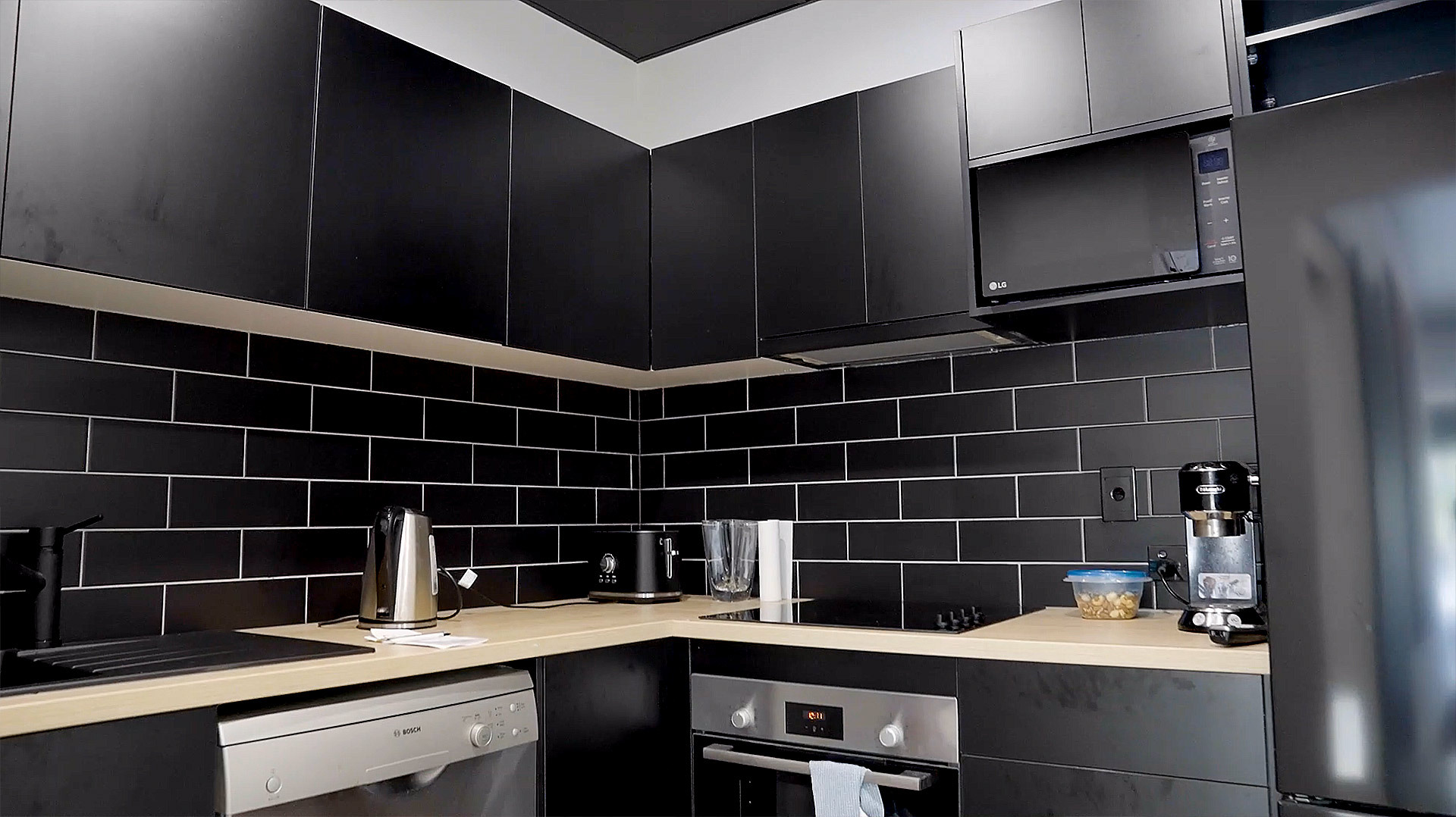 See how we brought this modern and versatile break room to life for West End Co.

4. Put Your Best Facade Forward

First impressions count, and your entryway or building facade is the first impression many will have of your business. Ensure it's a positive one with a simple facelift.
Signage is obviously critical - it should be noticeable and distinctly 'you' - but lighting is just as important. Well-planned entryway lighting extends a warm welcome to staff and guests, setting the tone for your business as a whole.
Be sure to refurbish or replace any worn materials in this area. As well as improving the aesthetics it can help bolster the security of your front entryway.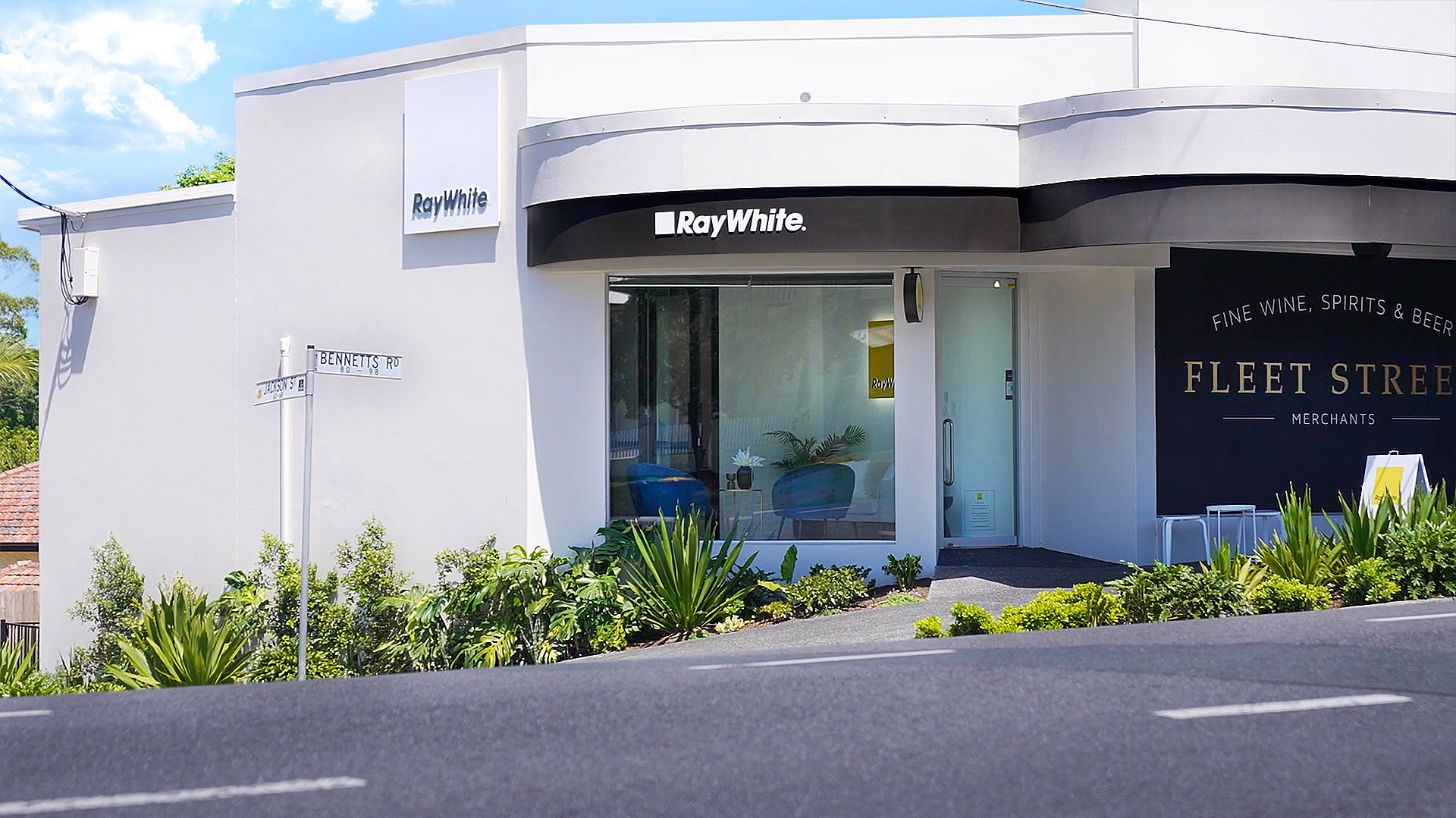 Fast Fitouts implemented a few small changes to make this Yes Group office as inviting as possible.

5. make it Your own

Every business is unique, so it only makes sense that your office is too. Give your workspace the personal touch with cabinetry and fixtures that are designed to meet your individual needs.
Tailored joinery can pay dividends in terms of the functionality and productivity of your office. From more storage space, to inbuilt data or power points, to heightened ergonomics, it helps remove everyday obstacles so workers can perform at their peak.
With styling that is entirely up to you, custom joinery can also help tie the office together and lend it a consistent look.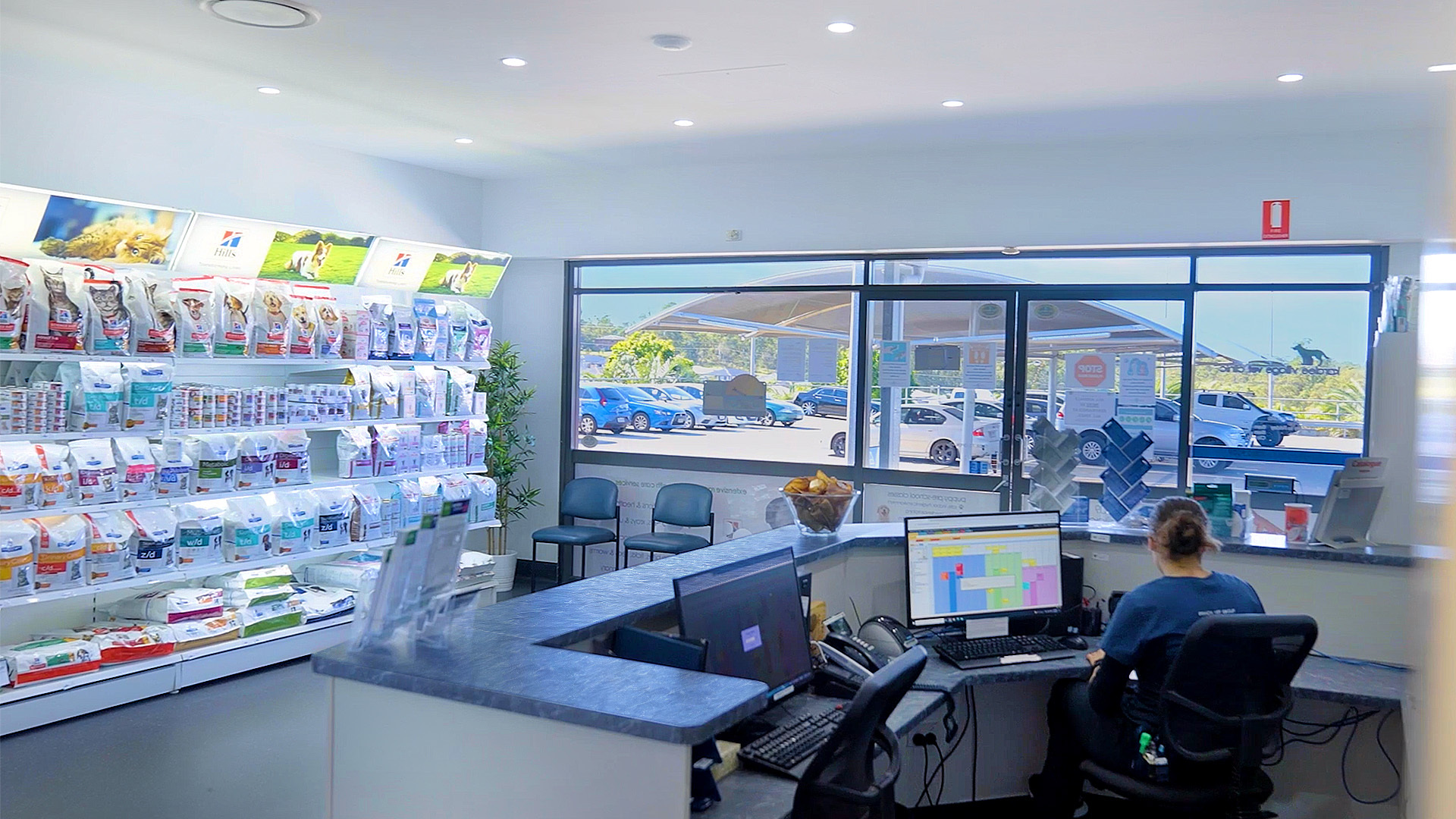 Fast Fitous designed, constructed, and fit this custom reception desk for an Ipswich vet office.

Contact Fast Fitouts For Your Small Office Renovation or Refresh

Regardless of the budget, style, room, or need, our dedicated office fit out and renovation team can bring your workplace to life. From minor renovations to major overhauls, we do it all.
For more information, peruse our range of office services online, or reach out today for a free concept discussion.
Lets GEt The Ball Rollng!
Enquire Now
Share this Post
Related Articles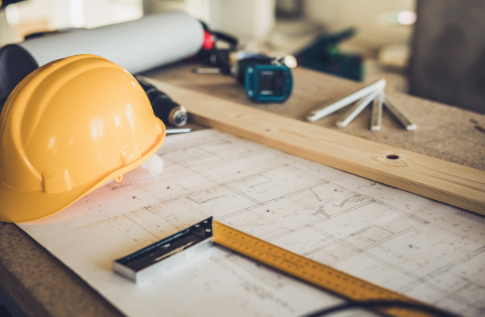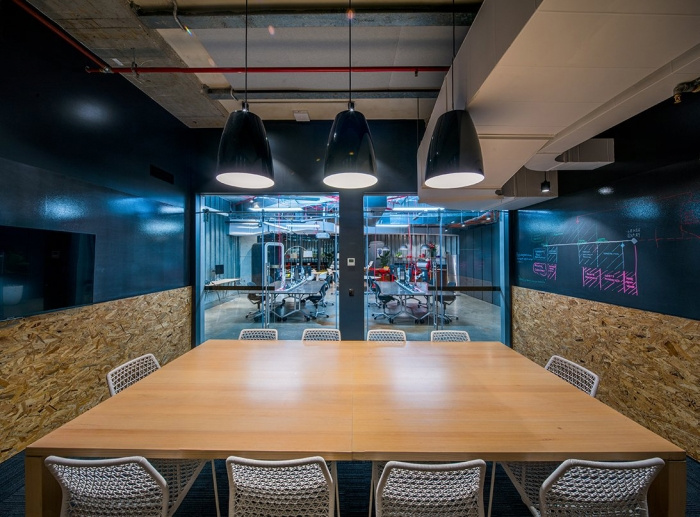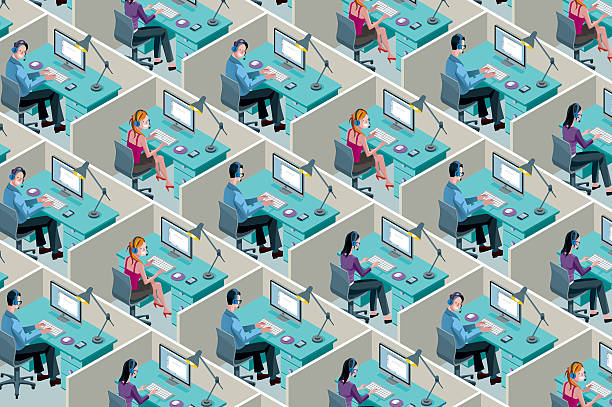 BLOG ARCHIVES