office renovations - BRISBANE ARCHITECTURAL Case Study
Perfectly positioned in the prime of Brisbane's corporate yet cosmopolitan George Street, is a brand new, state-of-the-art, architectural firm boasting river views & radiating ultramodern sophistication.
Once bleak and characterless in appearance, this space was transformed into an on-trend, sharp and contemporary space with only a handful of skilled tradesmen working with a conservative budget. Revamped with a cutting-edge colour scheme, environment driven lighting & brimming with fittings and fixtures of universal style, this fit-out reflects Brisbane city's continuously developing and forward-thinking demeanour.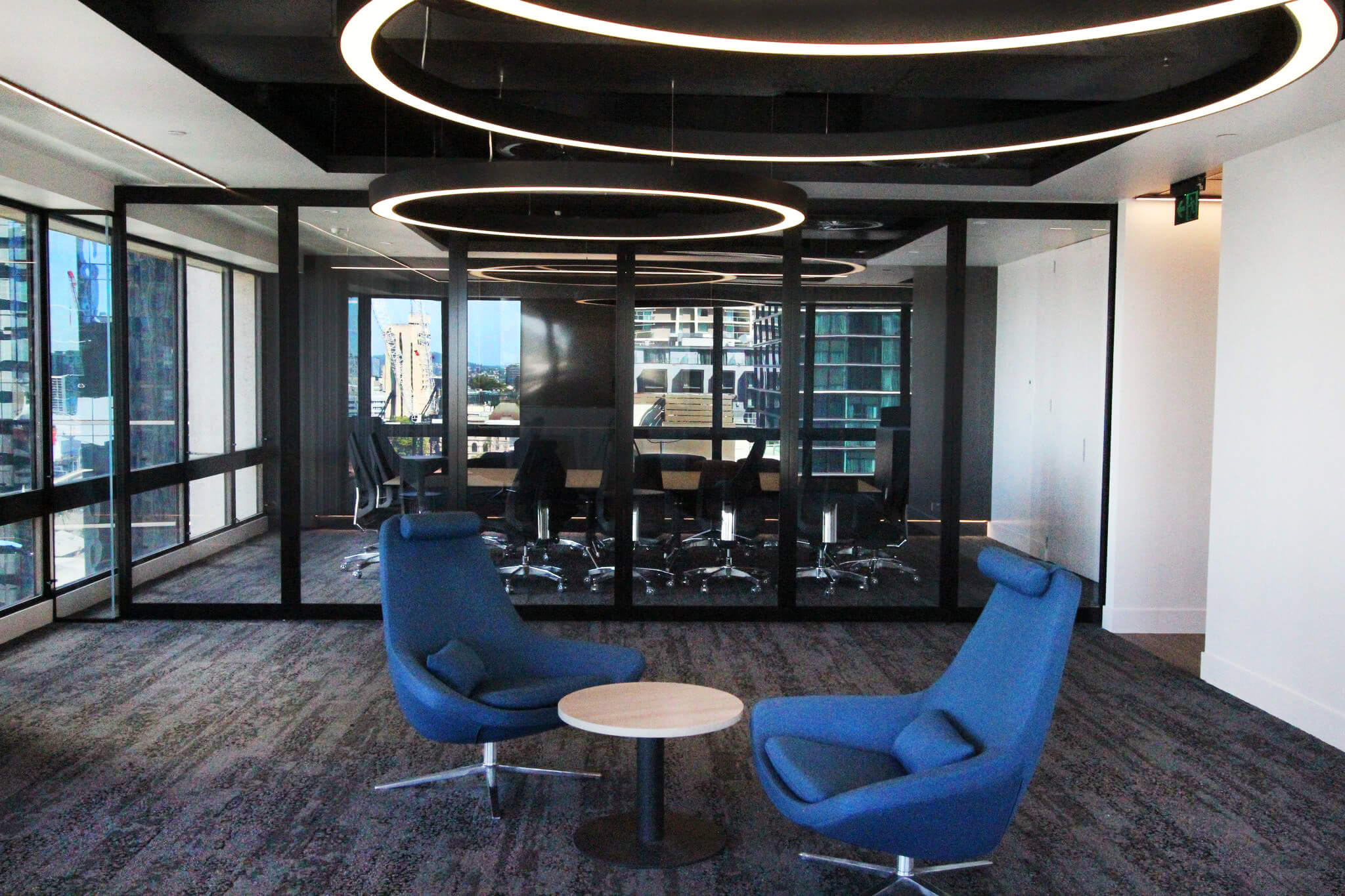 The aesthetically-stunning office renovations were produced in a collaboration with Project Manager, FAST FITOUTS CEO Adam Parker and the Architect client who had the vision to create a striking showpiece to house swanky industry soirées & high-profile networking events.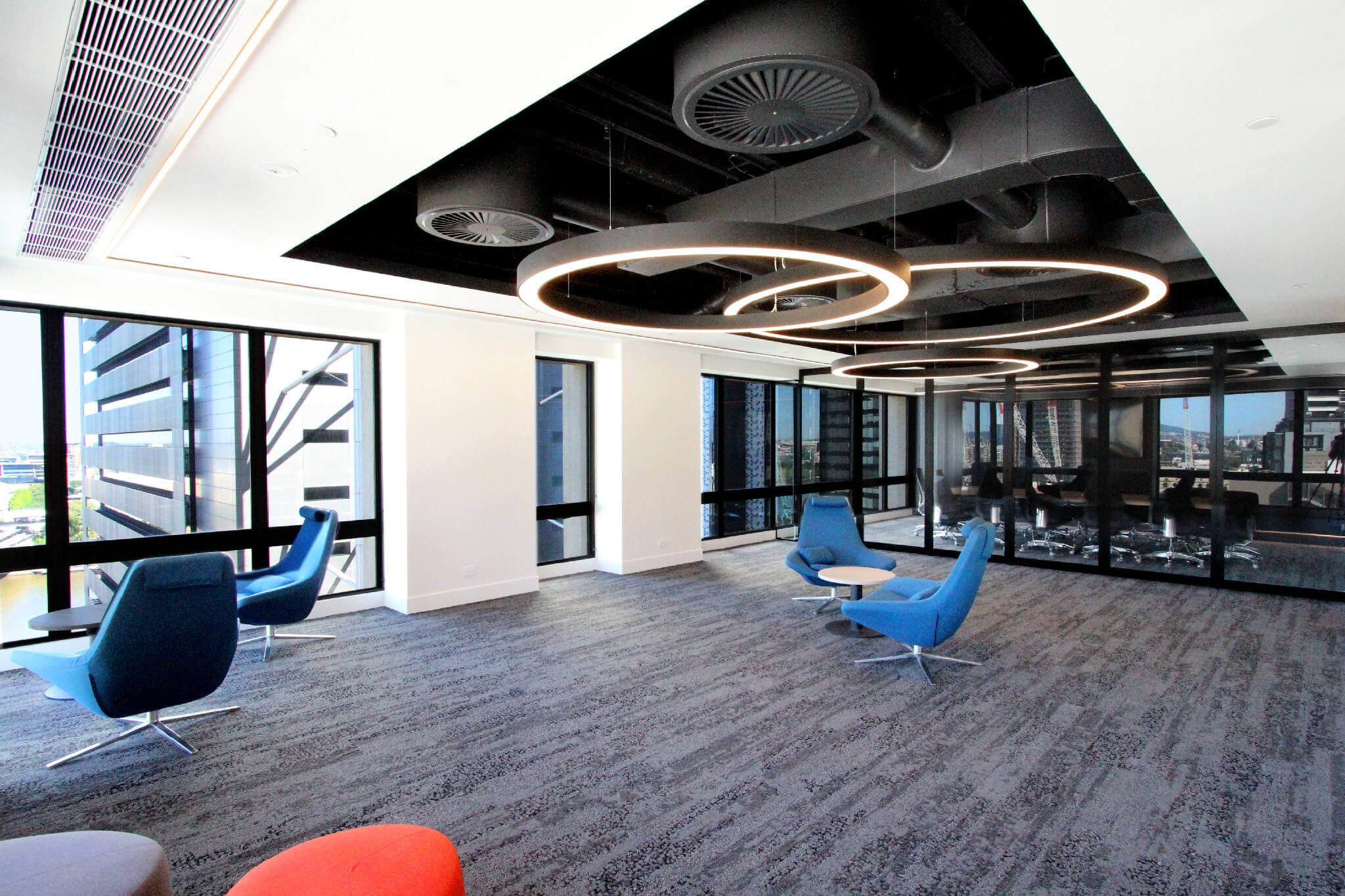 Navigating through project roadblocks with a creative and flexible approach inspired a plethora of innovative solutions. Room walls adopted a clear paint finish inventing a use for office whiteboards and a glass operable door was sourced from a shop front to divide space between a functional board room and an entertainment area, further complimenting the modernistic charm.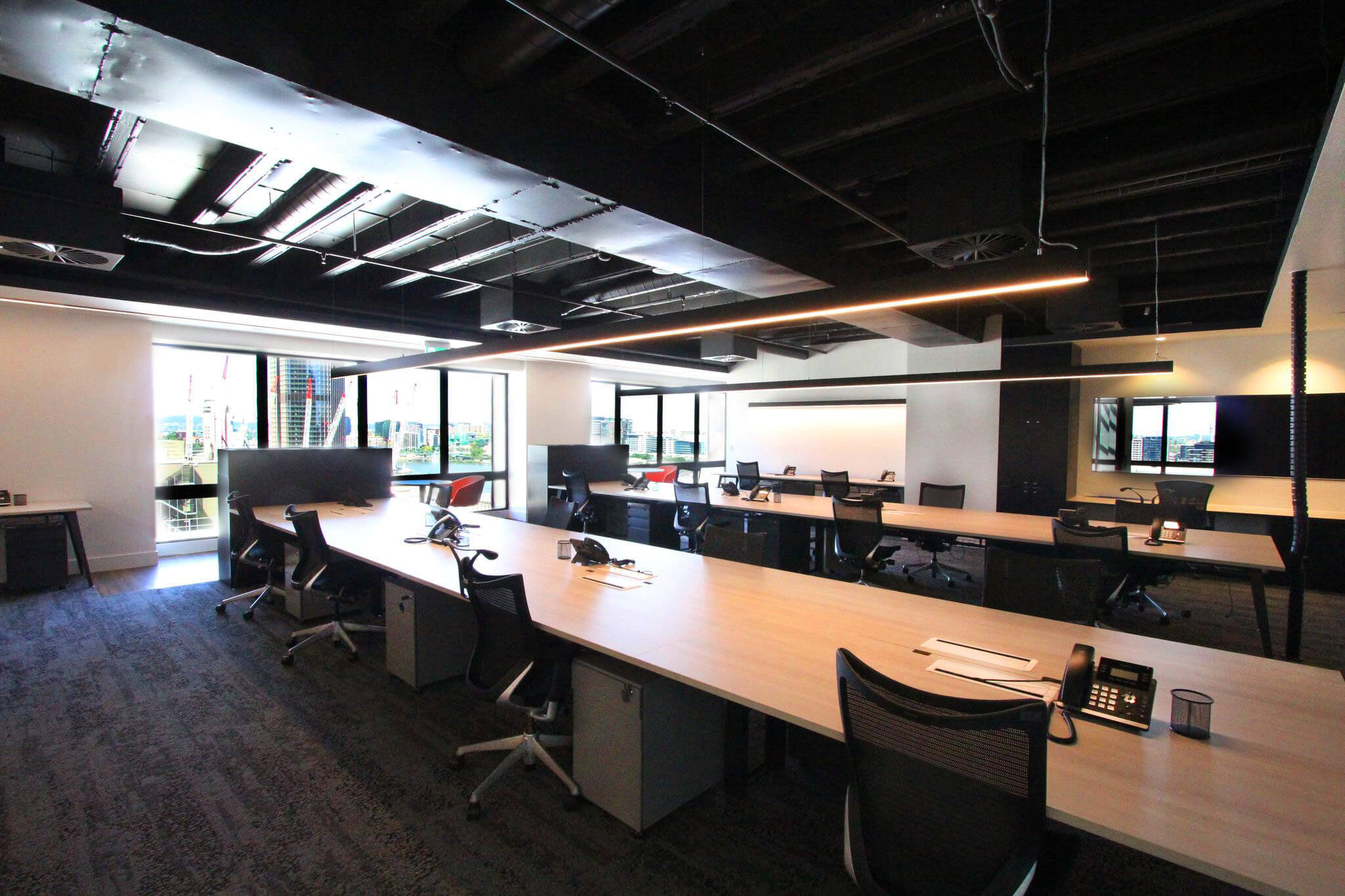 Embracing fittings and fixtures that pioneer both practicality and style championed the desire to exude leading-edge character in a single office space. From a glamorous figure of eight feature light and an edgy semi-industrial ceiling design to a sheik stone top kitchen bench and a zip chiller tap, each intricate detail contributed to a work of art that is both unique and bold in its essence.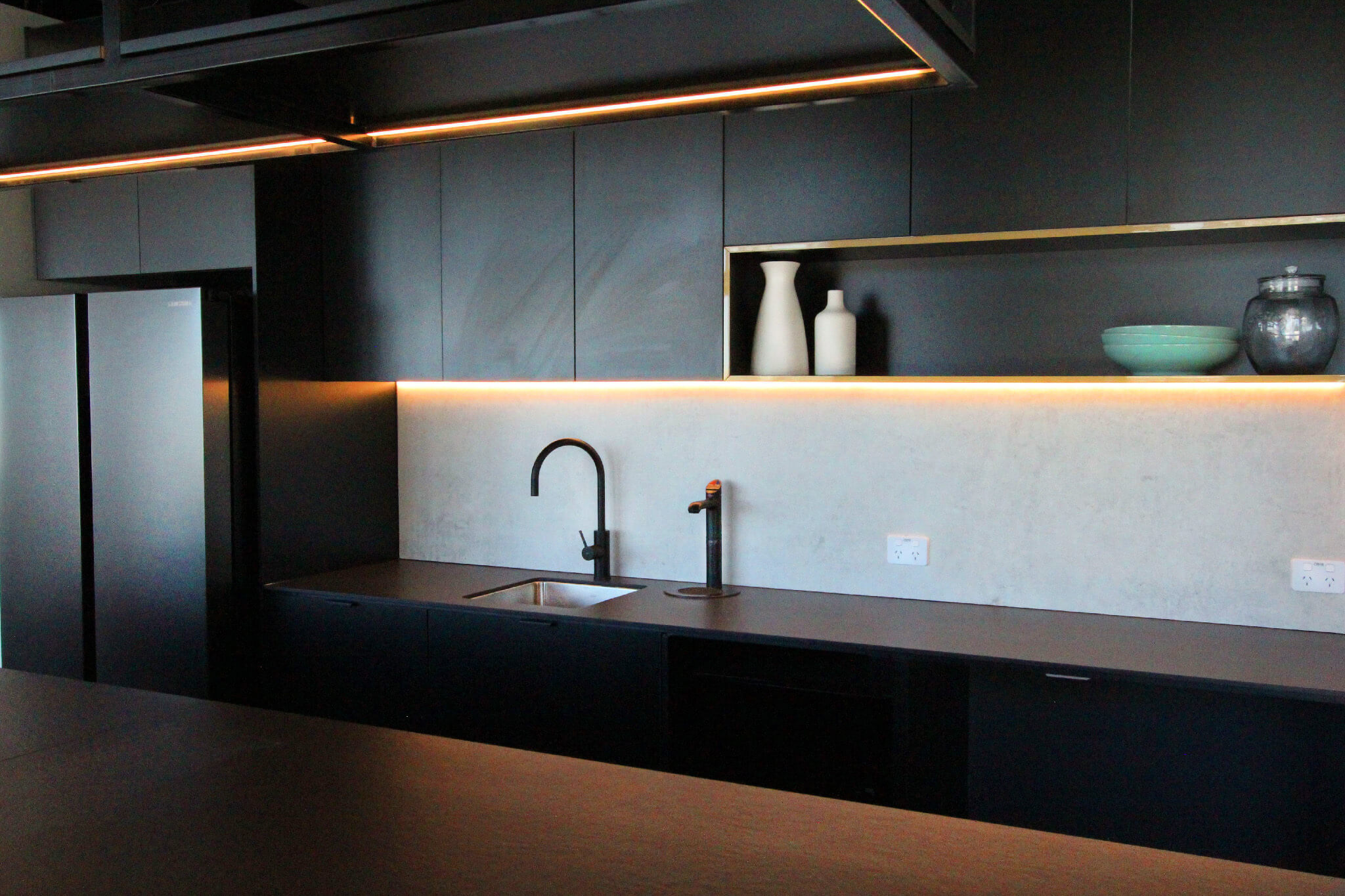 Every fitting here, every detail, paints a picture. one of prominence and one of style. The sensory lighting in the reception area and the transparent glass walls beautifully resonate with the city and it's ever-growing determination to be acknowledged for world class quality and significance. This architectural firm is an exceptional and exquisite masterpiece set to change the game of design and development.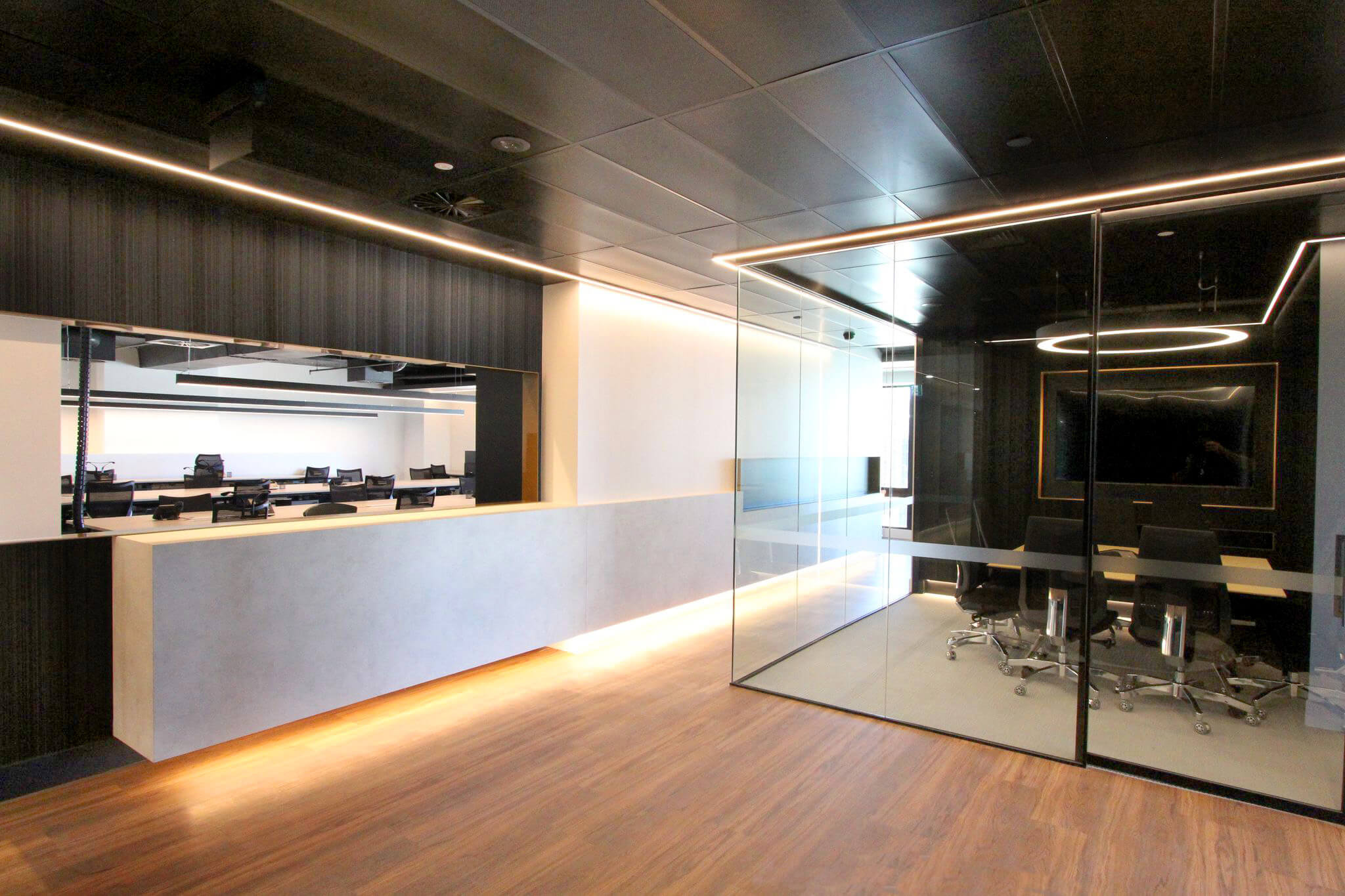 Parker's flair for creative and constructional collaboration, along with his passion and detail, brought to life a space that is fueled with understated class and revolutionary appeal. This in turn, has become another success story added to his twenty-five-year legacy in the industry.
Thinking about fitting out a restaurant, cafe, or office. Call 1300 30 38 31 or make an enquiry online.
Lets GEt The Ball Rollng!
Enquire Now
Share this Post
Related Articles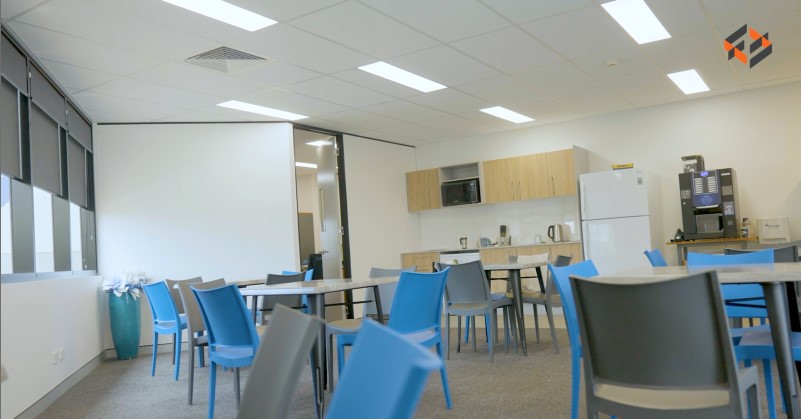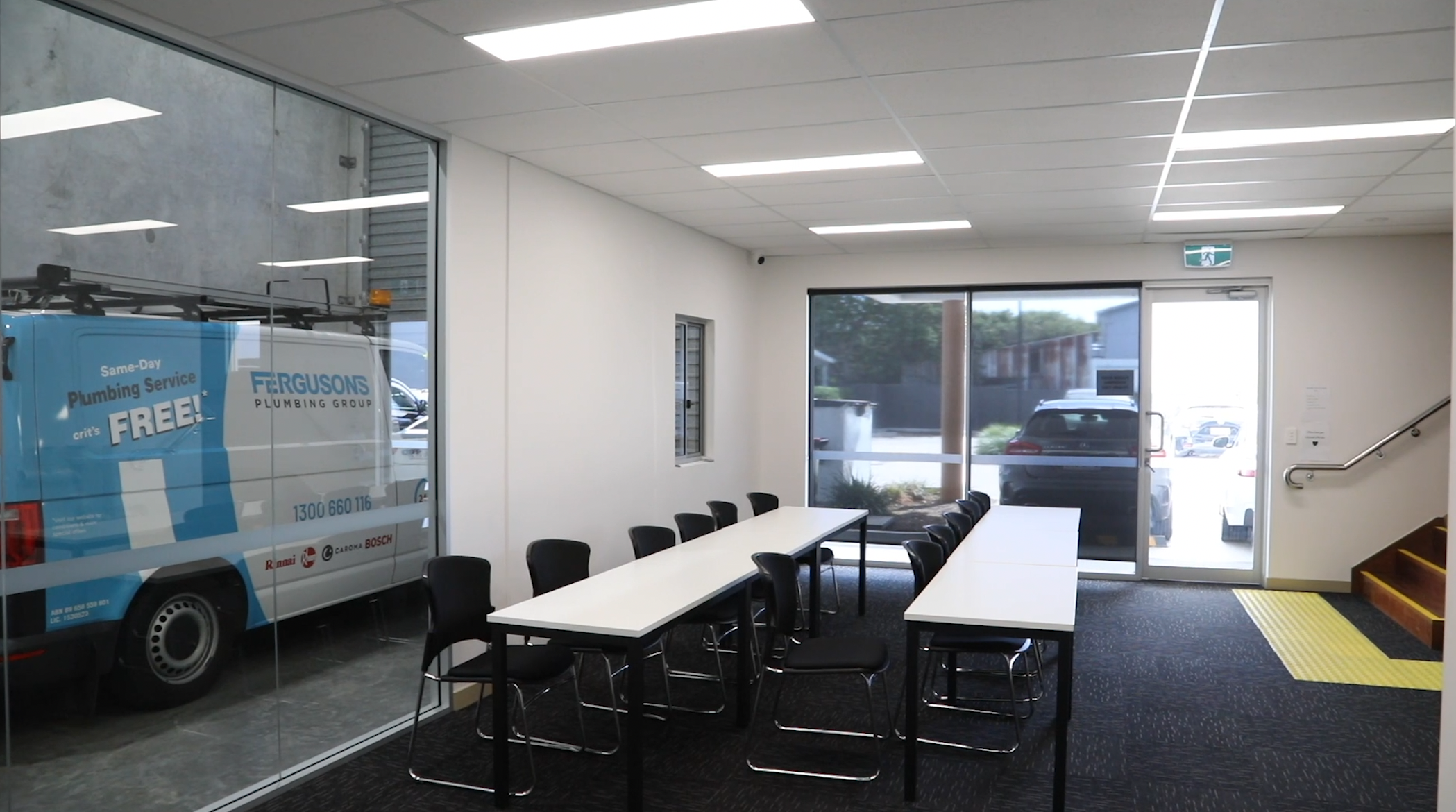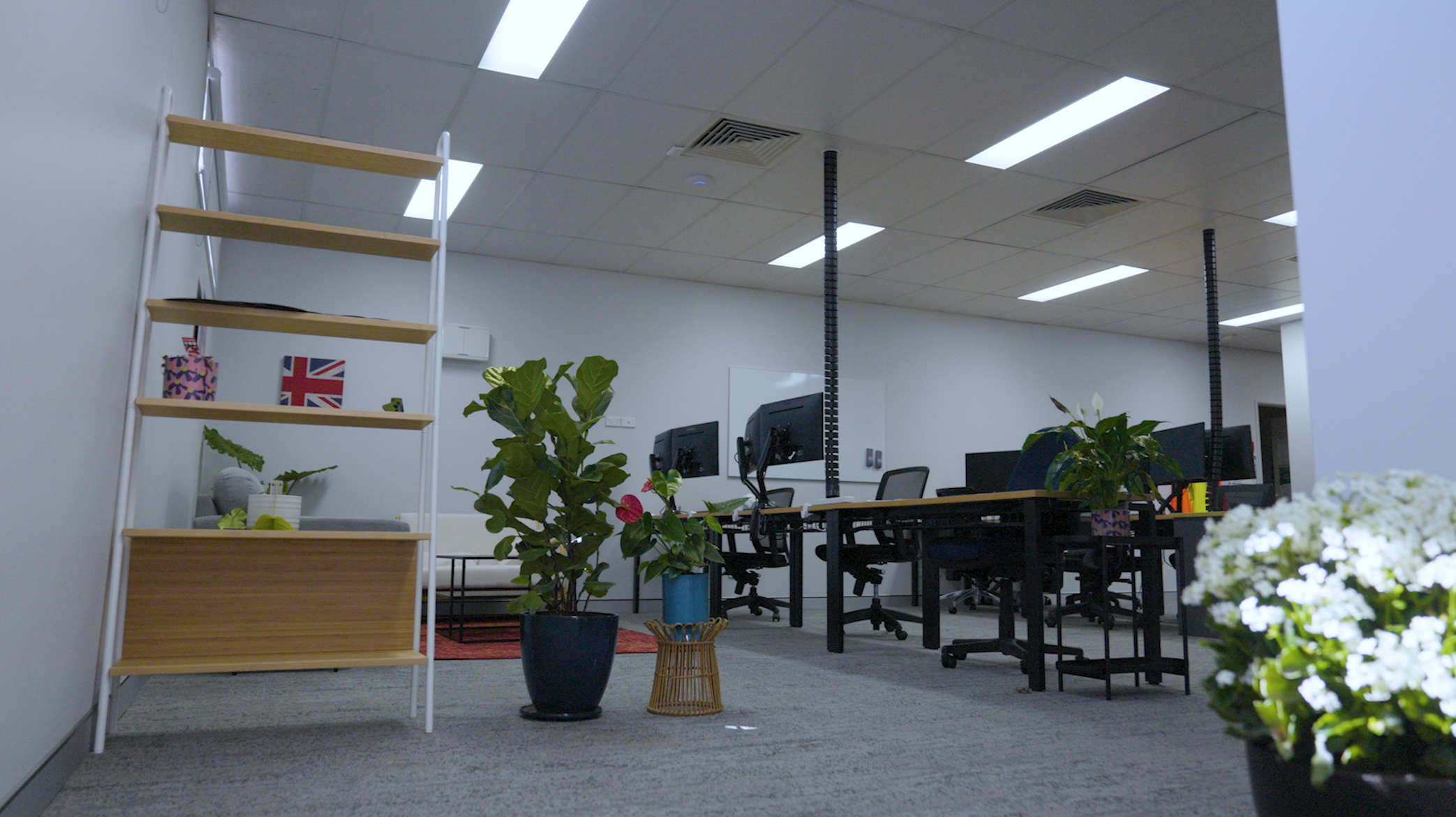 BLOG ARCHIVES