Office interiors: 'BA CREative' Case Study


Recently, The Fast Fitouts' team had the pleasure of fitting-out the new BA Creative office interior in Kangaroo Point, Brisbane. BA Creative are a full-service design agency, specialising in branding, web design and digital marketing. The BA Creative brand is built on clean lines and bold colours, so we wanted to create a fit-out that accurately reflected their corporate image. The job was a joy to work on and allowed us to flex our creative muscles. The finished product looks a treat and is truly a credit to Zak, the youngest project manager on our team.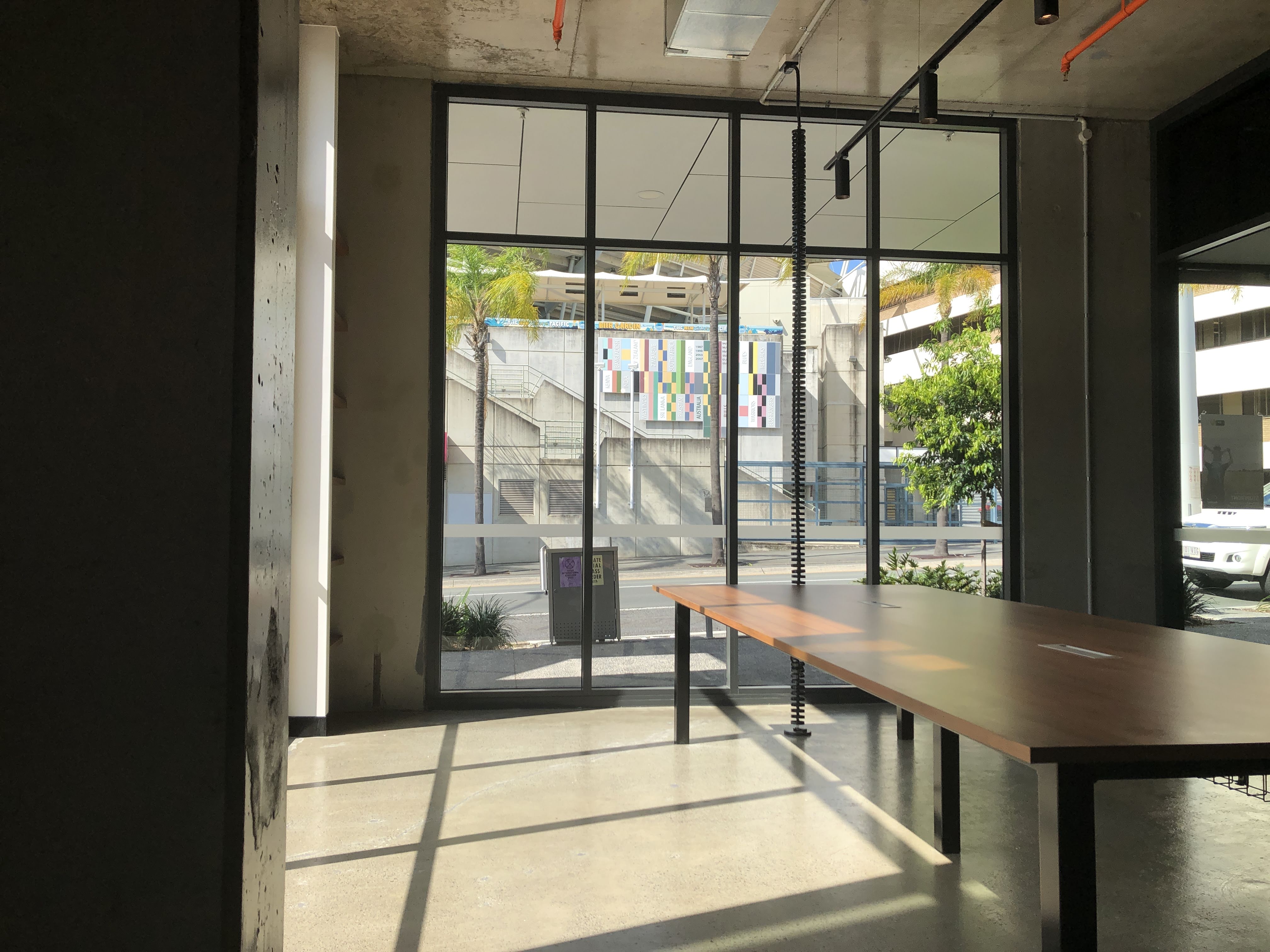 Floor to ceiling windows flood the space in natural light and soften the industrial aspects of the design.
Fast Fitouts has been in operation now for almost three decades, and from the very beginning, we have been committed to providing excellent workmanship, personal service, and competitive pricing. Our team has always been somewhat of a family, but with my son Zak joining the team as a project manager, we have truly become a family-owned and operated business.
While it is common practice in a lot of other industries to offer young people more senior jobs, some business owners in the construction industry are reticent to put too much responsibility in a young person's hands, believing they "just aren't ready". However, I don't really see the logic that. These days, it's possible to get a university degree in project management, meaning that twenty-one-year-olds who've not spent more than a few days on-site, can legally run construction projects. So, if young tradesperson shows promising ability both on-site and in the books and has the right attitude, I don't see why they should be given the chance to prove and challenge themselves and open up future career options. It seems like a no-brainer to me. Given the right opportunities, I think the younger generations have so much to offer both the workplace and building industry. These young men and women can bring new perspectives to businesses, fresh energy, positive attitudes and a willingness to learn that is often hard to come by.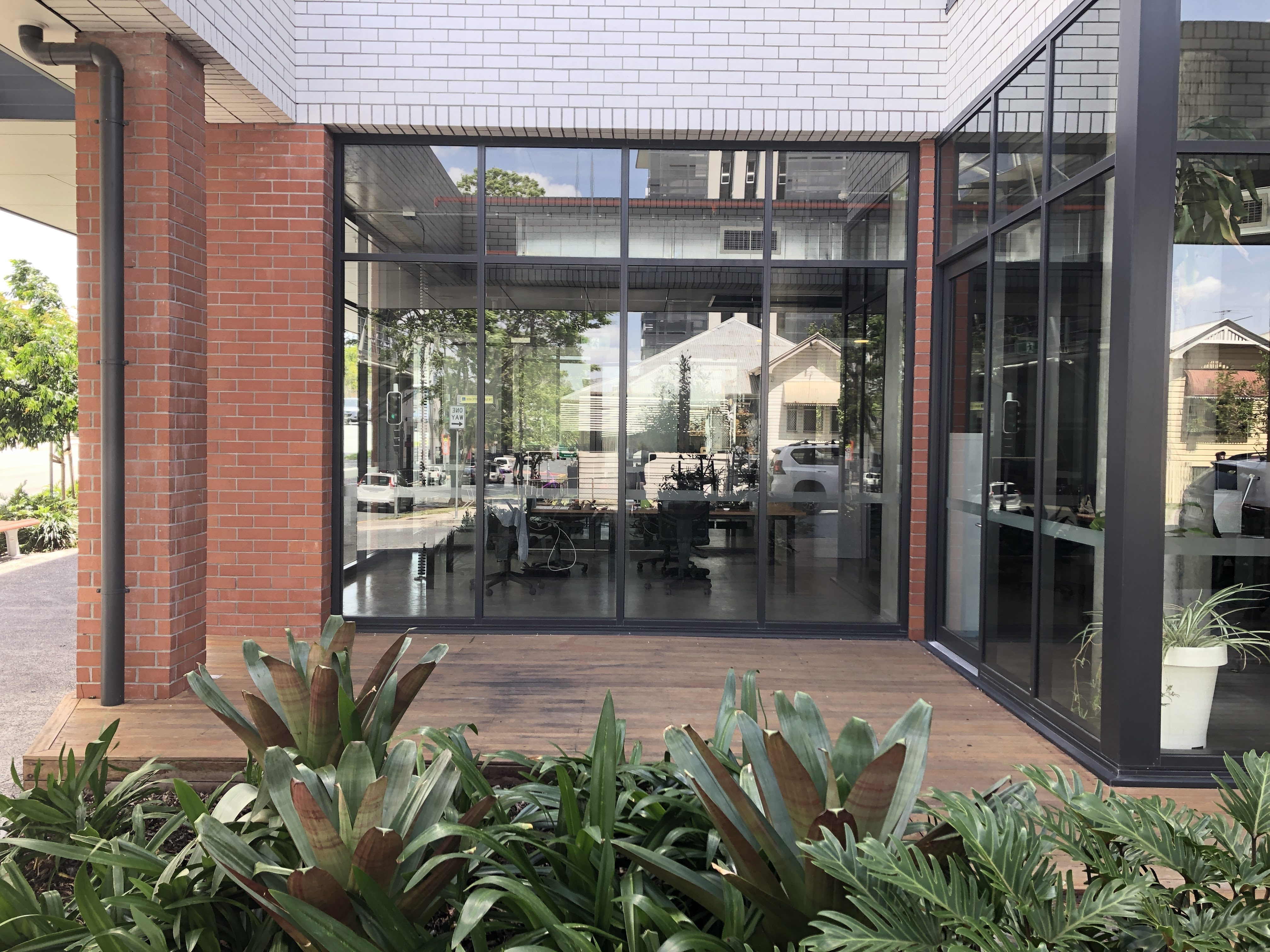 This wonderfully open facade brings the outside in
Zak Parker has not only proved his competence as a project manager but also brought new and innovative problem-solving abilities to our team. He is determined to work to the very best of his abilities and uphold the Fast Fitouts' company values. While Zak had managed a few smaller jobs prior, managing BA Creative's fit-out from start to finish was the first time her properly took the reigns as the project manager, facilitating client relations, estimating, coordinating the trades, budgeting and solving day to day project issues.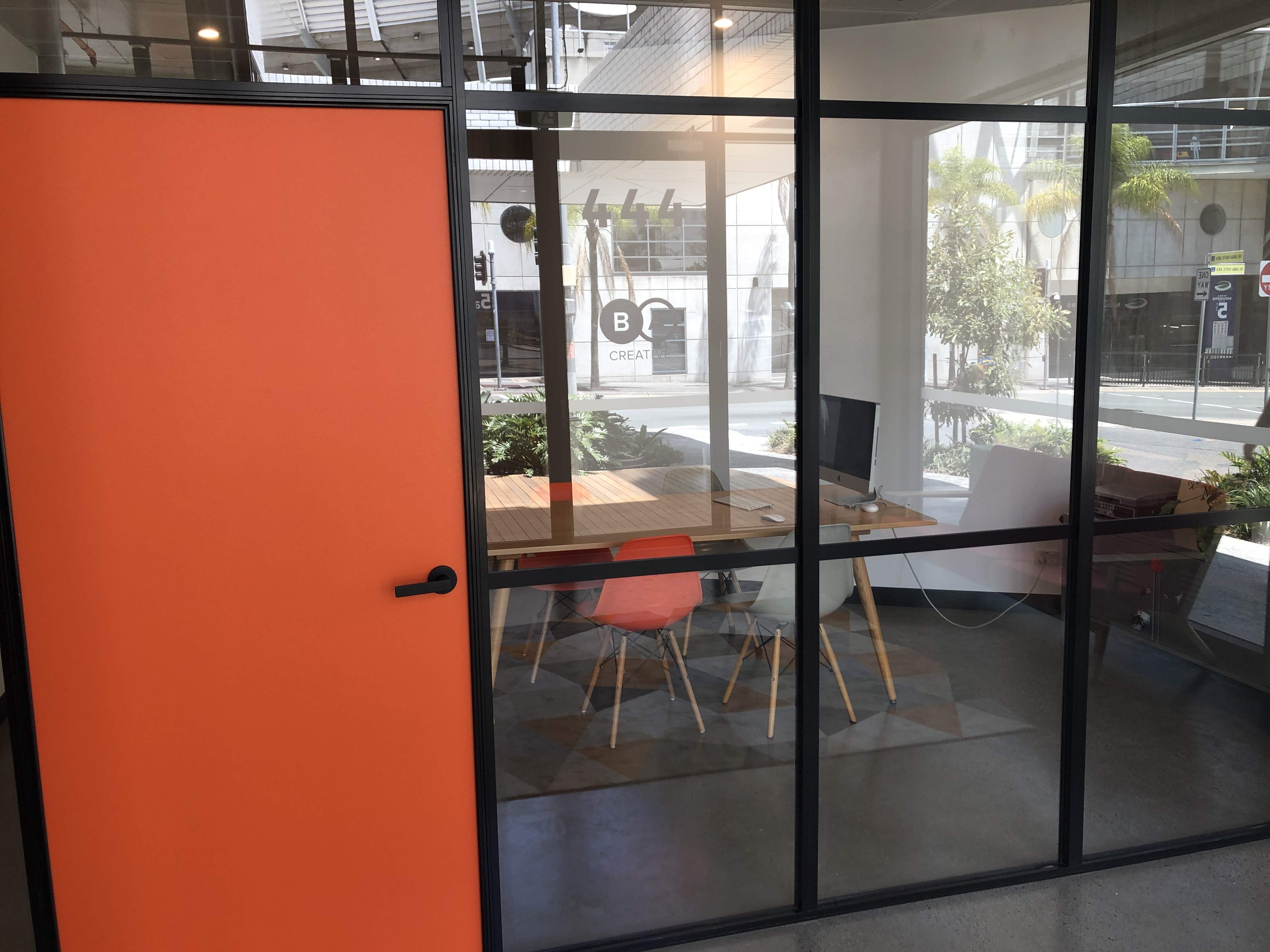 Used sparingly to accentuate fixtures such as the doors, chairs and piping, BA Creative's signature orange colour brands their space as their own.


Speaking on Zak's ability and conduct as a project manager, BA creative's owners Peter and Rosie has the following to say:
"Rosie and I would like to say a big thanks to you and the Fast Fitouts team and, especially, to tell you how great it has been dealing with Zak. Zak did a great job juggling the tradies and keeping us up to date. He was super-flexible when we had to make changes or explore different options, particularly with the A/C. And we always knew he had our best interests at heart. I hope this job has given him the confidence to go on to build a great project management career - he's an absolute natural!"
I believe it is a true testament to Rosie and Peter's character for having the courage to back a young person in the Construction. Placing your confidence in this competent young-professional has done wonders to his self-esteem and given him the experience and confidence needed to further his career in the construction industry.
Feeling Inspired?


Here at Fast Fitouts, we're all about simplifying the process. While we're always on call, and more than happy to sit down with our clients, we keep all those time consuming and unproductive meetings to a minimum. This Way, we're not wasting our clients time or money. We get it, and we get the job done to an exceptional standard. We also empower our site managers to make decisions, avoiding those irksome holdups that business owners want to avoid.
If you are planning to open a new business or refurbish an existing one and you're looking for a team with the experience and knowhow to just get it done, then give Fast Fitouts a call on 1300 30 38 31 or make an enquiry online. No matter the project, my team and I are committed to bringing making your dream space a reality and making the whole process simple and effortless.
Cheers,
Adam
Lets GEt The Ball Rollng!
Enquire Now
Share this Post
Related Articles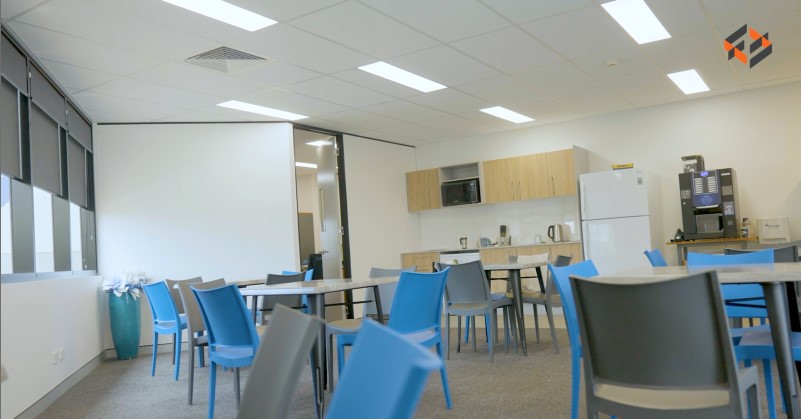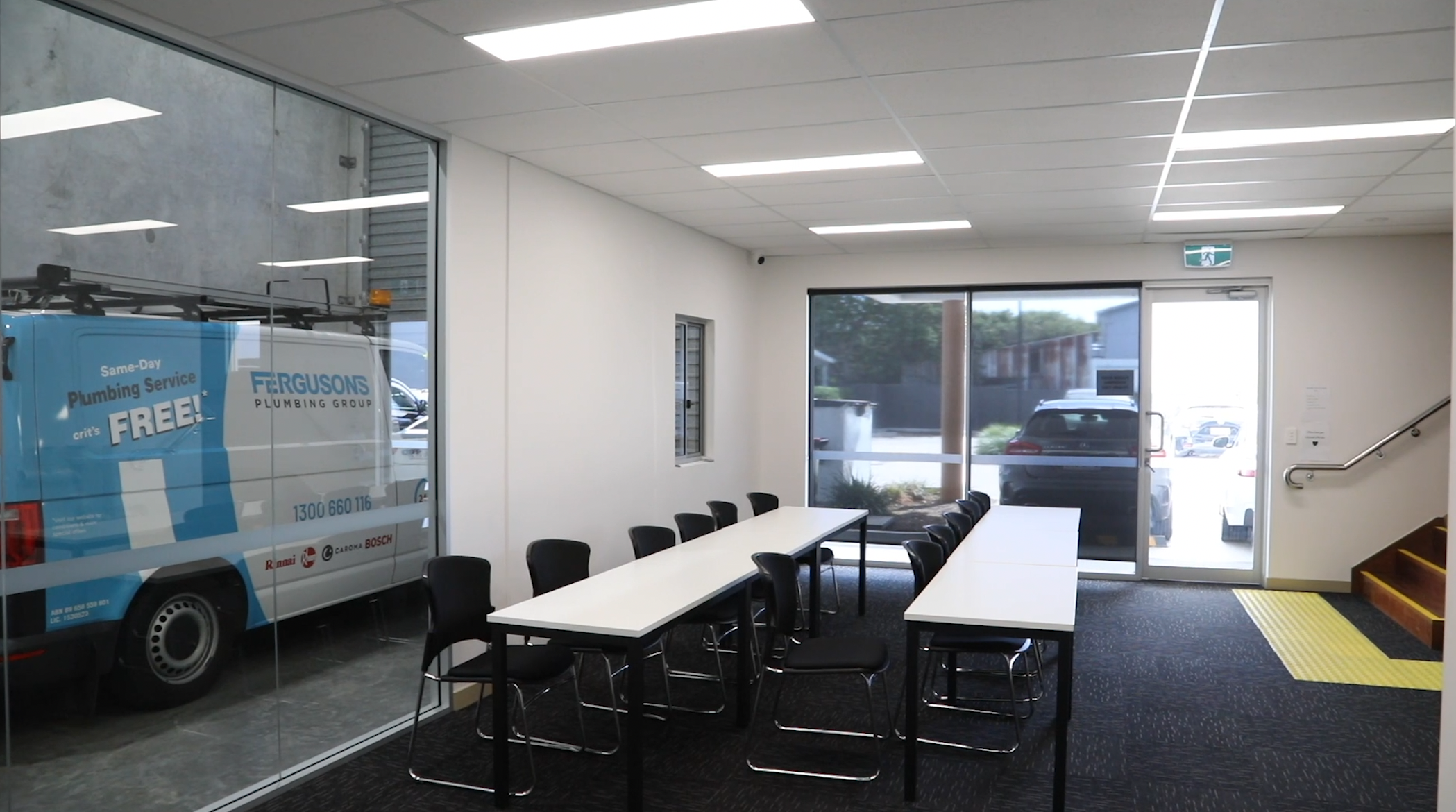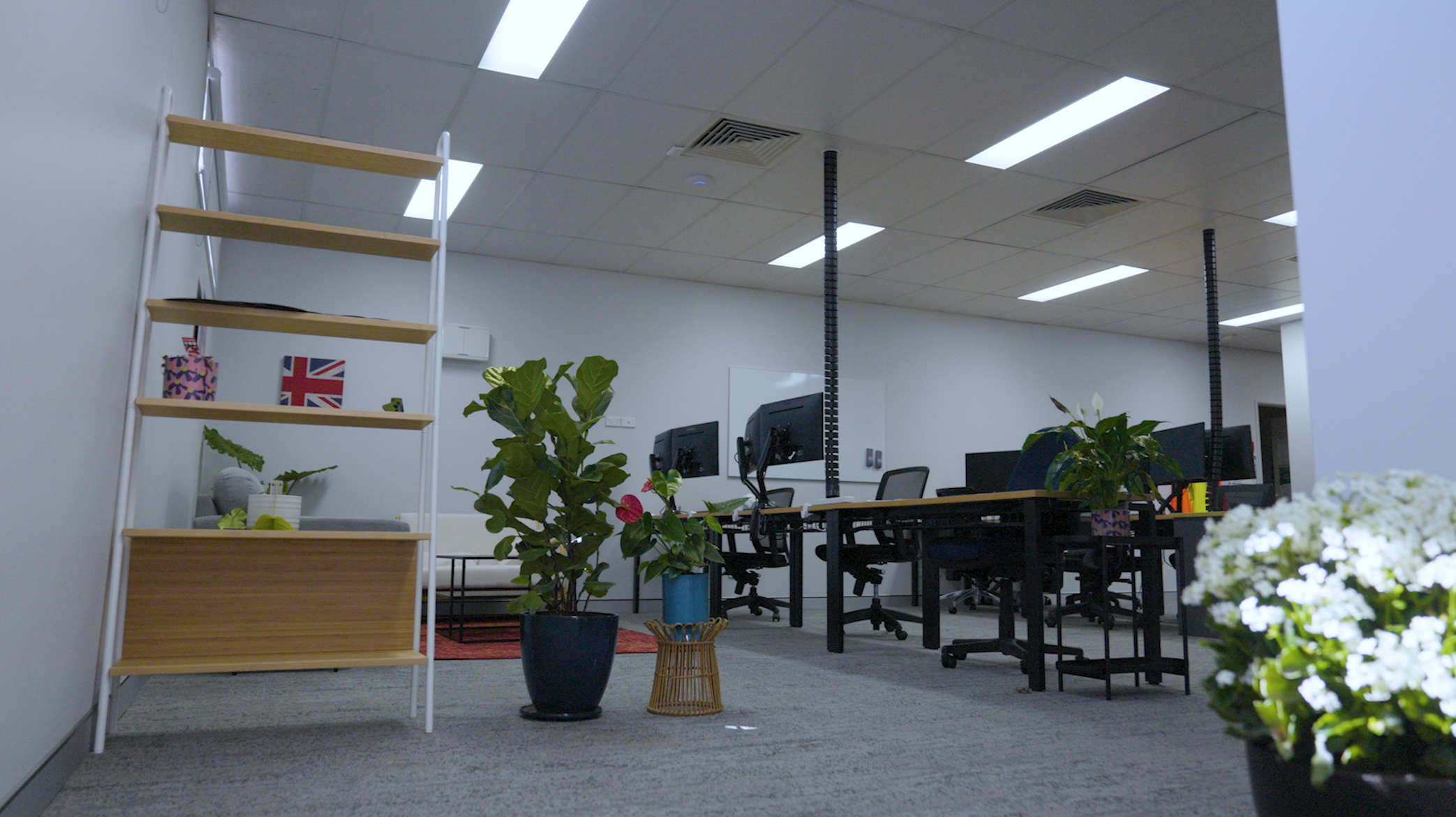 BLOG ARCHIVES