Brisbane Office Alteration Case Study - 13 Cabs
Revamping your workplace is an exciting prospect, but doing so is easier said than done. There are numerous hoops to jump through before the first screw is turned, and it's tricky to track down a fit out team you can rely on and trust.
While there are countless builders and shopfitters servicing South-East Queensland, many are drawn to bigger projects. If you're chasing a smaller office refresh, remodel, or renovation, it's difficult to even get a call back.
The industry standard procedure is to engage someone to produce a full complement of plans and designs before a price is even considered, but getting these documents can be particularly onerous, costly & time consuming.
This is the dilemma national company 13 Cabs faced when seeking to upgrade their Brisbane couriers business. With an expanding workforce and limited available space, they were in desperate need of an alteration that better accommodated their staff.
Upon viewing our extensive array of past works, 13 Cabs approached us with the goal of refreshing the office, cleaning out the clutter, removing the redundant fitout, and transforming it into an open-plan layout.

We put together a concept sketch and costs that would achieve these objectives. This was accepted and then formalised with finer details in collaboration with the client so we could contract off. It's all part of our fast simplified office fit out process, which you can see in the graphic below.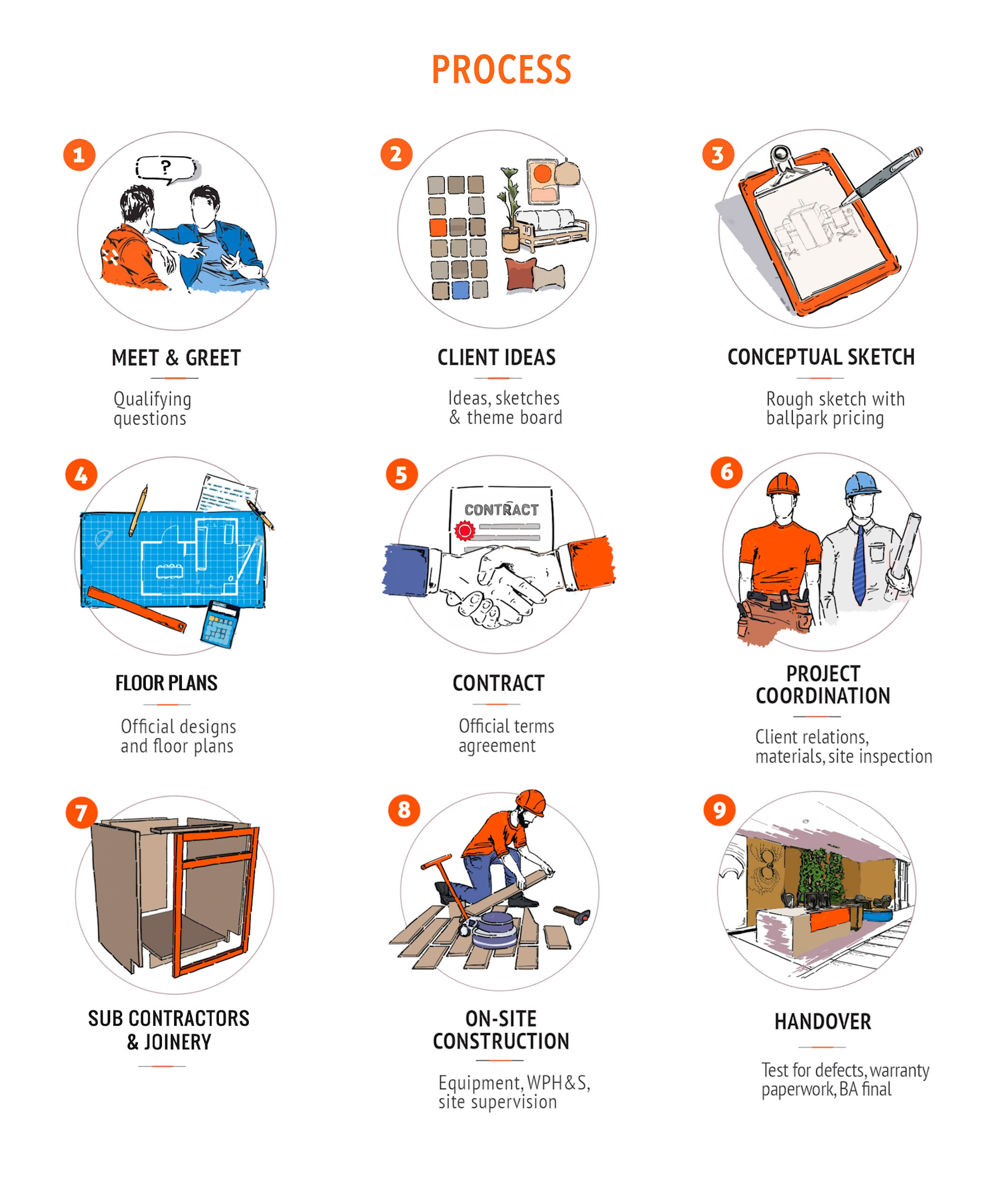 Our unique Fast Fit Out Process helps us deliver smarter, more cost-effective solutions for clients, quicker.

Our team then got to work bringing this tired office into the 21st century. The timber ceiling feature, built-in joinery, raised floor, carpet, kitchenette, and other outdated fixtures were removed, giving way to custom benches, freshly patched and painted walls and ceilings, new carpets, and a revitalised kitchenette.
With heightened efficiency in mind, the central workspace was comprehensively reconfigured. This allowed for two additional offices to be constructed along its border. Bearing hushed tones, internal and external windows, and sleek fixtures, these represent the quintessential modern office, albeit with one distinct twist. Each features a bright orange door that reflects the bold colours of the 13 Cabs logo.

The original fitout dated 40+ years, so navigating the labyrinth of cabling that had accumulated proved something of a challenge, but our dedicated professionals were certainly up to the task.
The result of these changes is a contemporary and scalable office environment that caters to both the current and future needs of the business. The client was delighted with the outcome of this project, which was delivered on-time and on-budget.
Businesses come in all shapes and sizes, and so do their offices. The team at Fast Fitouts understands this, and can create an office environment that both staff and clients love, no matter the business.
Regardless of the budget, style, room, or need, our dedicated office fit out and renovation experts can bring your workplace to life. For more information, peruse our range of office services online, or reach out today for a free concept discussion.

Lets GEt The Ball Rollng!
Enquire Now
Share this Post
Related Articles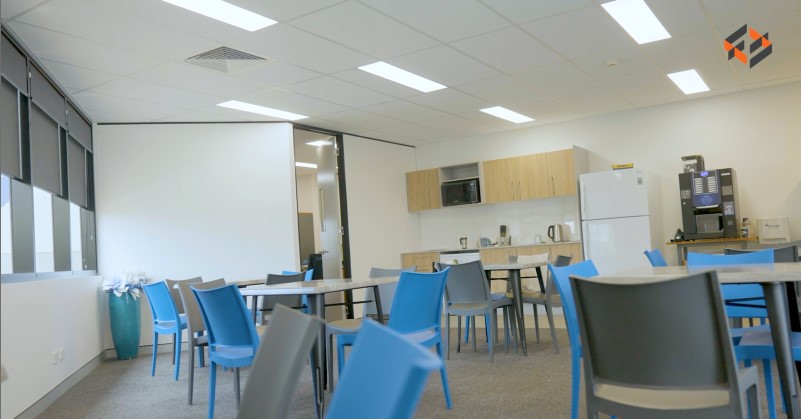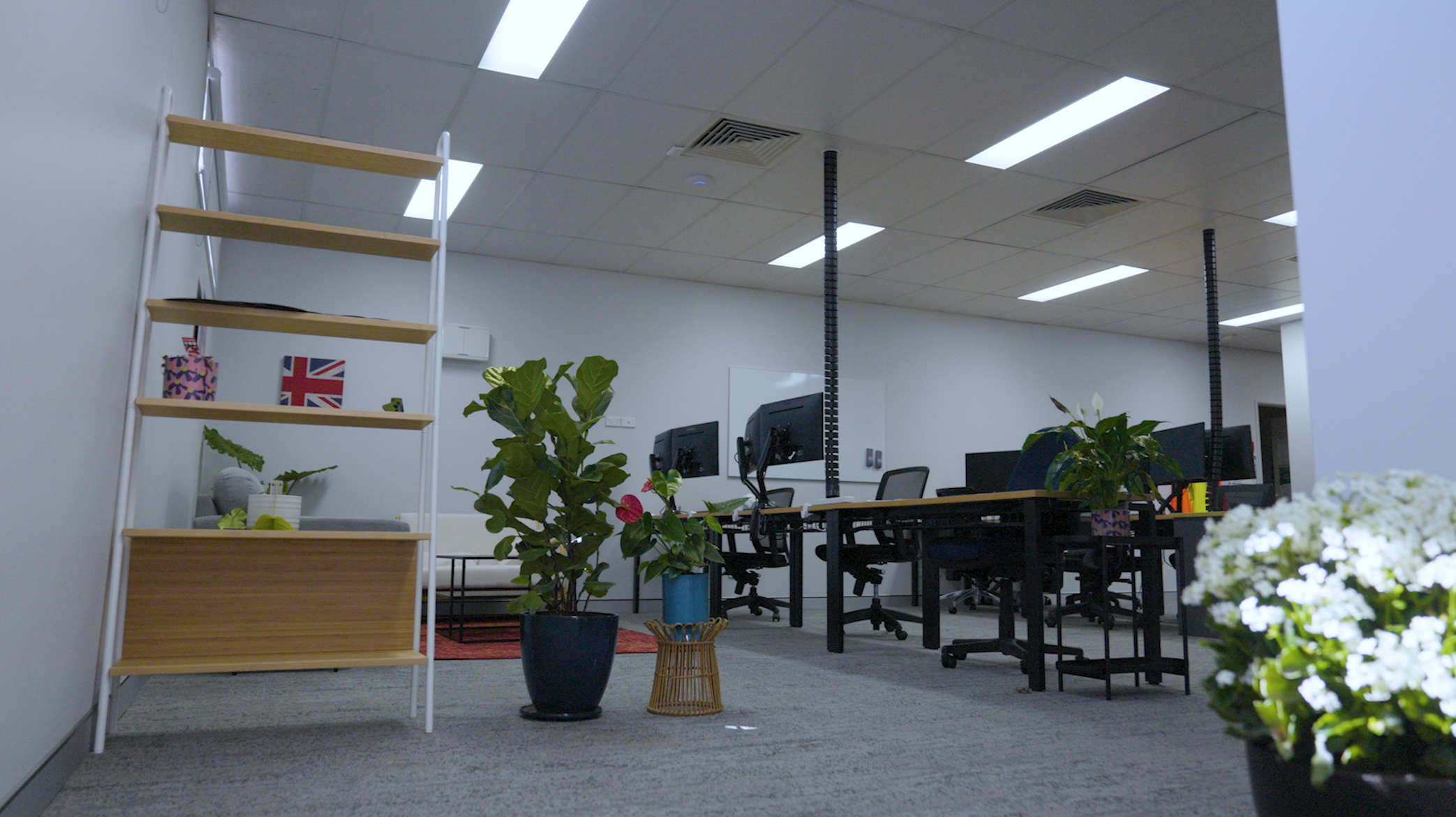 BLOG ARCHIVES