SHOP FITOUTS LED LIGHTING TREND 2016
Even though LED technology has always been popular, it has taken on a new life as we have further developed this intelligent lighting solution. LED's progression is something to marvel at making it truly deserving of its place as an up and coming trend of 2016.
LED stands for "Light Emitting Diode" which is a type of solid-state lighting which uses a semiconductor to convert electricity into light. Ranging from traffic lights to television displays, LED's are used in a wide range of applications because of their unique characteristics.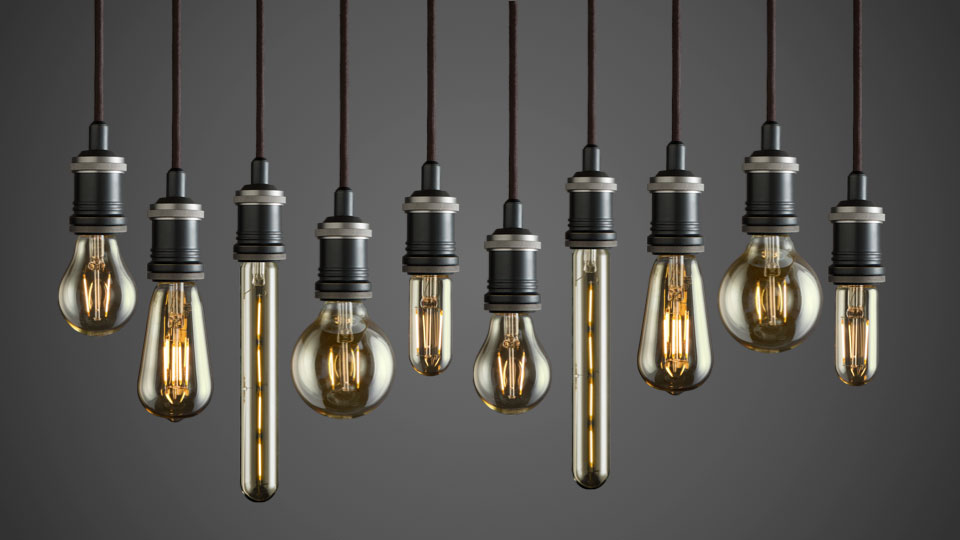 LED Light Bulbs
These lights have a lifespan of up to 80,000 hours, meaning a cut to maintenance costs as they last up to 8-10 times longer than standard halogen light bulbs. They are an ideal replacement to standard lighting. The improved durability that comes with LED is noteworthy as they are manufactured with no filaments so they can withstand a much greater intensity of vibration and shock. This lack of filament gives the light less risk of breaking, making them perfect for withstanding outdoor conditions. LED lighting offers great safety operating at a low voltage keeping them cool to touch and safer to handle during installation and maintenance, this also reduces the cost of air conditioning due to LED lights being low heat emitting.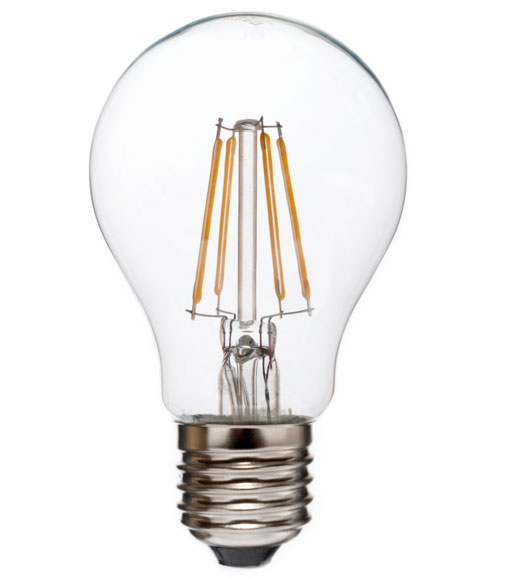 LED Filaments & Bulb
Another great positive that comes from LED lighting is the environmentally friendly aspect of their make up. These lights do not contain mercury or emit any harmful UV rays. They also cut greenhouse gas emissions and reduce landfill as these lightbulbs are 100% recyclable. Keeping in mind LED lighting isn't groundbreakingly new, there are now a broad variety of colours and sizes available to brighten any space up.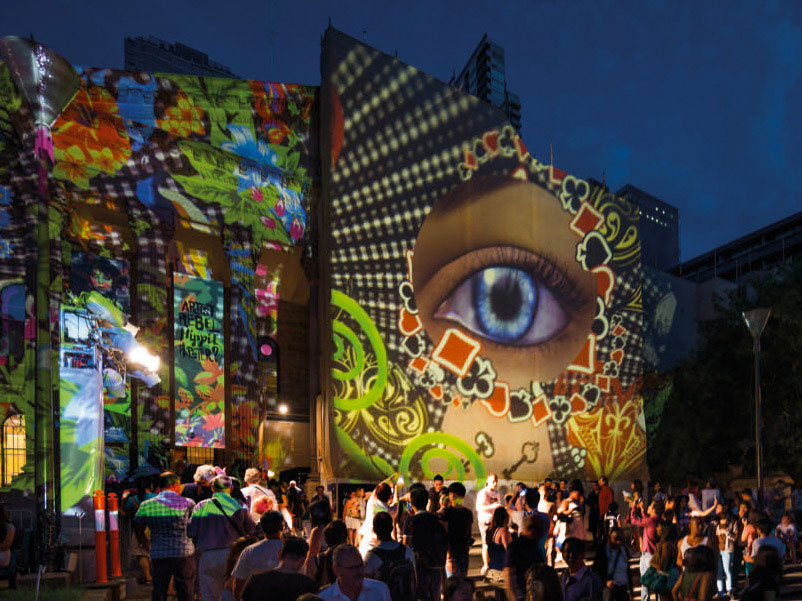 Light Festivals are Happening all Over the World Showcasing the Amazing Effects of LED Lighting.
Every business is looking for more energy efficient solutions and switching from filament to LED lighting is one of the quickest and easiest ways to reduce your energy use. For years LED's were high cost alternatives to fluorescent bulbs, but the price has since dropped significantly due to popularity and demand making them affordable and cost efficient when you take into account their lifespan. To put it into perspective, if you were to use a LED bulb for 24 hours a day, every day, that bulb is rated to last 6 years. Keeping in mind we don't have the lights on all day, if you were to use a LED bulb for 4-8 hours a day, every day, it's rated to last 17 whole years.

LED technology represents the most significant development in lighting since the invention of the electric light, more than a century ago. They allow us to create unique, low energy lighting with the option of having beautiful colours illuminate your shop fit, all at the flick of a switch. Due to their flexibility and the possibility to set any desired colour, LED's offer lighting solutions which are not possible with any other existing technologies. These include options such as colour wall washing, sharp lines, direct lighting and they also help you avoid light pollution on windows.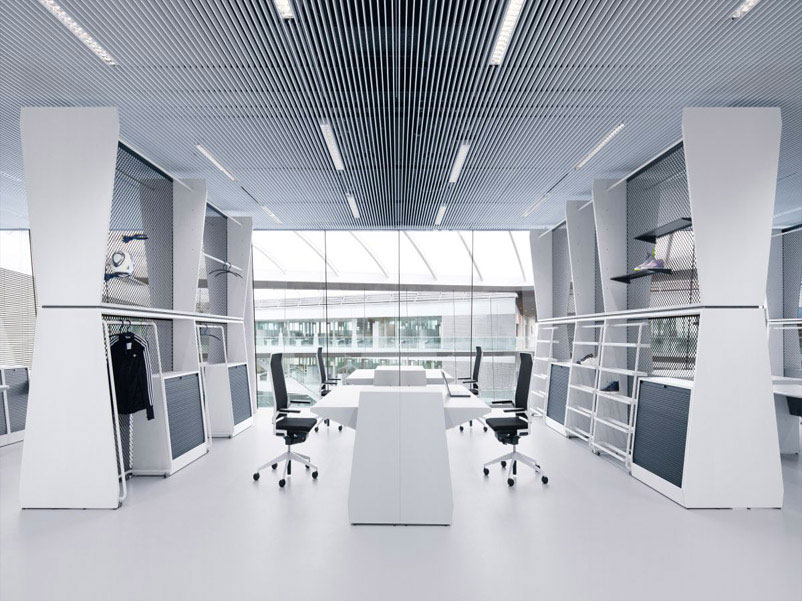 LED Technology used for General Lighting in Office Space.
Adam Parker, the founder of Fast Fitouts, believes that office fitouts are already seeing the first niche LED applications with desk lighting and particularly, emergency lighting being used in these spaces.
"LED is being used more frequently as a geneal lighting option while also being used in reception and meeting areas, where more decorative effects are required."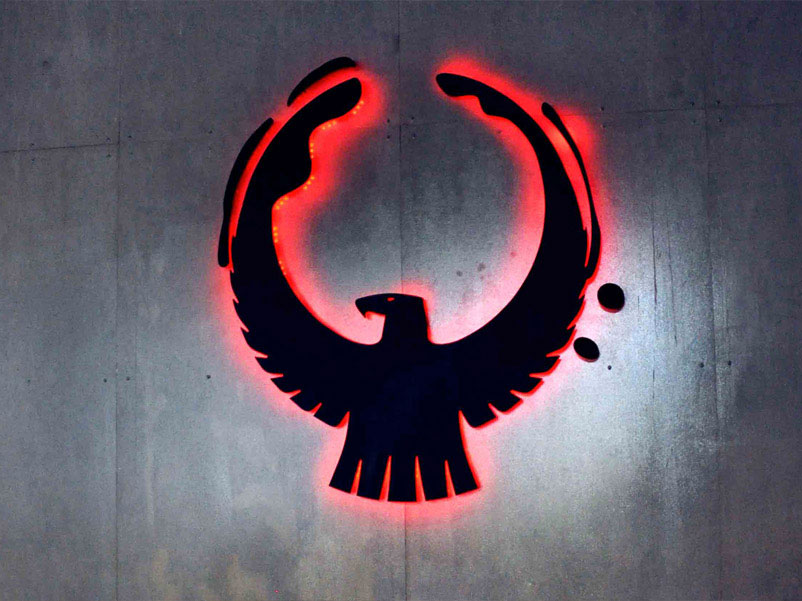 LED Feature Lighting found in Aquila Bar and Caffe - Photo: Fast Fitouts
Hospitality spaces are installing LED lighting for decorative purposes in bar, reception and dining areas to create a unique ambience. LED's are also ideal for use in signage to replace fluorescent, incandescent and neon lamps as they are low on energy consumption and have bright, clear colours and long life. Parker states that the compact sizing of LED lighting, reliability, ease of maintenance and ability to focus light in single direction are major selling points for people looking into restaurant fitouts.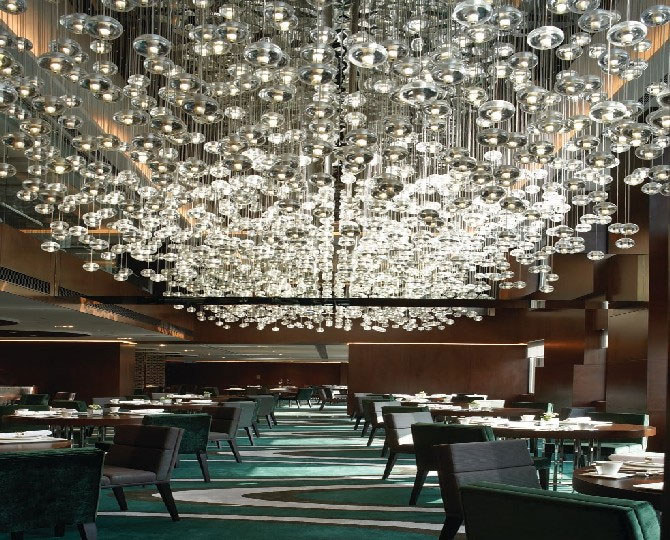 LED Lighting Being used for Practicality and Decoration Simultaneously.
"Cafe's are beginning to consider LED lighting as it has been proven to breed significantly less bacteria than it's halogen or fluorescent counterparts which makes it a great option for lighting delicatessen displays and places with fresh food."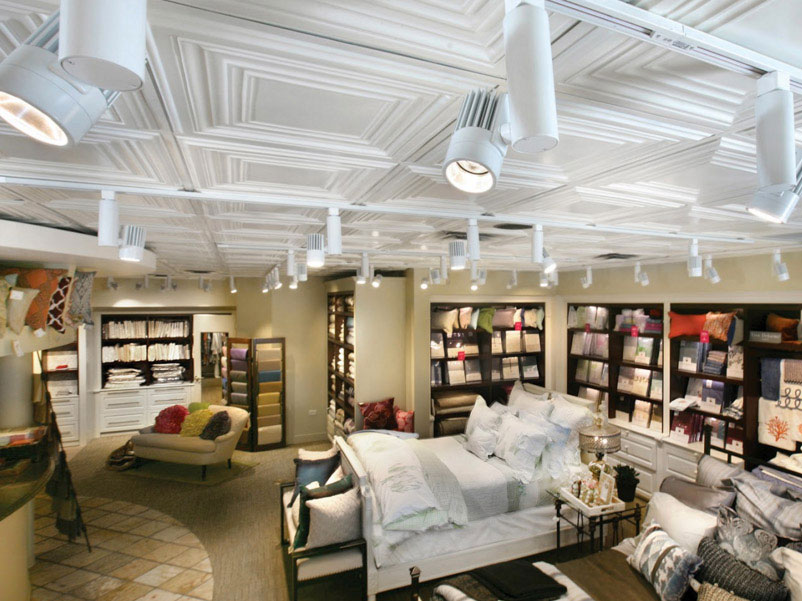 LED Track Lighting used in Retail Shop Fit
The application of LED is frequently utilised within the retail sector with its use ranging from general lighting to ambience and dramatic effects.
"They are a great general lighting option for shop fits offering shelf lighting and compact LED mini spotlights. They are constantly being used to create ambience and dynamic effects in shops while the lighting solution is getting more advanced and cheaper on a predictable curve in popularity."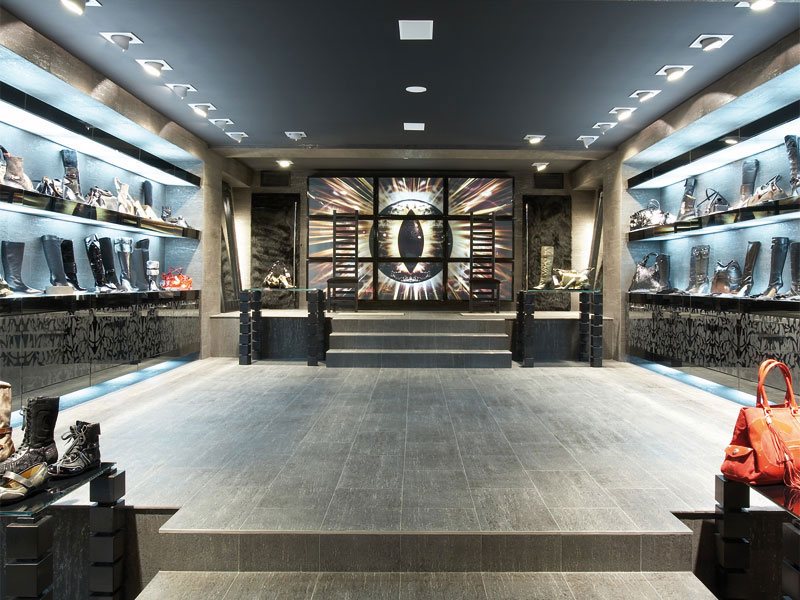 LED Retail Shelf and General Lighting
LED lighting is truly versatile, sustainable and cutting edge. With technology only continuing to advance we will be seeing much more from this groundbreaking lighting option. LED lighting is a solution that any space, whether retail, hospitality or office, will benefit from.
For further viewing of Fast Fitout's work with LED Lighting, visit our gallery.
Lets GEt The Ball Rollng!
Enquire Now
Share this Post
Related Articles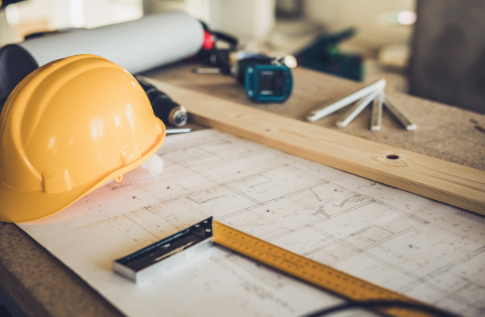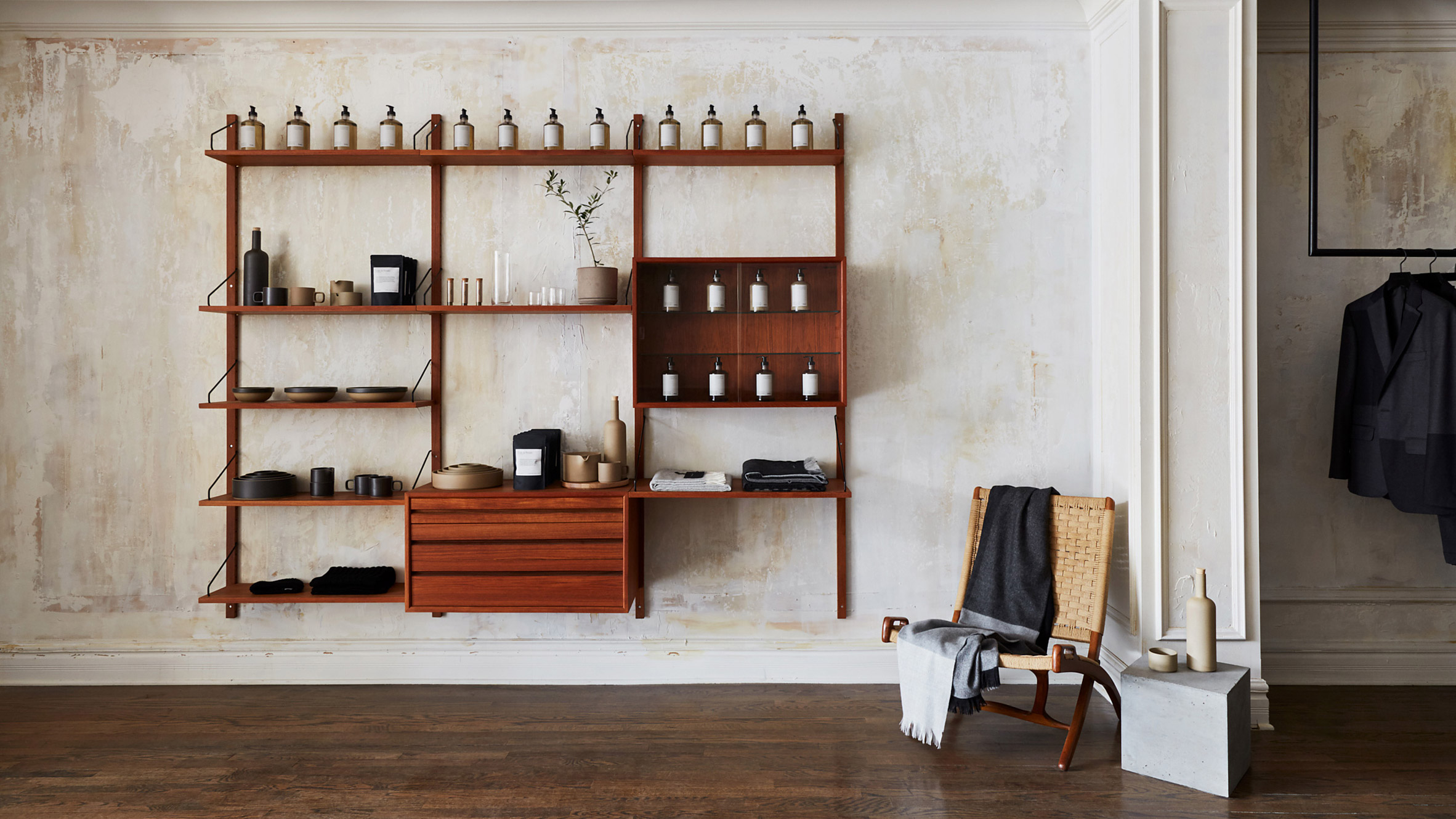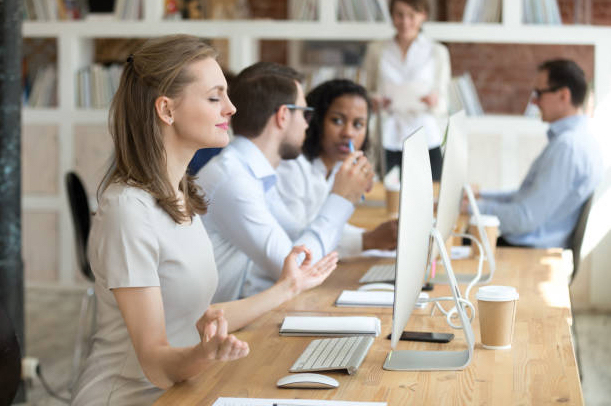 BLOG ARCHIVES