Industrial Office Spaces
The world over, established business owners and startups alike are looking at former industrial spaces such as warehouses and factories as viable locations for their offices.
During the decline of the industrial revolution, many warehouses and factories were abandoned by their workers and a lot of them remained so until the turn of the millennium. Then, in the late 90's and early 2000's various companies, businesses and artists re-occupied these forgotten industrial spaces and began converting them into functional, spacious and oftentimes beautiful work places. Since then, the trend has grown in popularity and shows no signs of slowing down; with giants such as Google, Twitter, and Red Bull having made the move, many aspirational business are following suit, especially those in the creative industries.
While these spaces undoubtedly come with a plethora of benefits such as ample floor space and savings on rent, turning an industrial warehouse into a comfortable and productive workspace takes careful planning and professional execution.
To ensure that you make the most from your industrial space, the team at Fast Fit Outs have put together a guide on how to turn an industrial warehouse in to functional, spacious and aesthetically pleasing workplace.
1. Let the Sunshine in:
There's nothing worse than working in an office that feels like a dank and darksome cave. In order to create an office space that you'll actually want to spend time in, you'll need to maximise the inflow of natural light.want to spend time in, you'll need to maximise the inflow of natural light. Warehouses aren't renowned for being bright, light-filled, and airy, but once you throw in some bigger windows and start to open up that roof space with few skylights, you'll be amazed by the immediate transformation. Given the expansive nature of these buildings, even a little sunlight will brighten up those dark corners and will also render the industrial features such as brick walls and steel beams much for attractive. Studies have shown that natural light in the office also boosts employee well-being and productivity, too, so even though your workers may not have the liberty of working outdoors, you can at least bring a little bit of the outside in. It's worth noting, too, that though custom windows can cost a little more than generics, strategically places they can end up saving you money on your electricity bill and hopefully, you'll catch some nice views.
2. Create a People-centric Office:
Far more than just an exercise in aestheticism, the fit out and spatial design of your industrial office space can greatly impact the productivity, attitude and even the loyalty of your employees. Given that today's workforce are spending the majority of their waking hours in the allegorical office, it's no surprise that they have developed significantly higher expectations of their workplace design and culture than previous generations. Now, while this could open up a number of discussions pertaining to millennial work ethic and self-entitlement, the current move towards well-designed and people-centric workplaces is undeniably a positive one that benefits both employees and business owners alike.
Traditional office design can often be rather clinical, devoid of character and charm. Office cubicles dissuade employees from interacting with each other and do a fine job of curtailing collaboration and camaraderie, which are essential to building a sustainable company culture.
One of the obvious benefits of industrial spaces is they offer significantly more space than a traditional, inner-city office. Utilise this to your advantage and create an array of open work spaces with a natural, ergonomic flow and a clear distinction between workstations and breakout spaces. You want to create spaces that are multi-functional, spaces that allow people to work both on their own and yet facilitate easy and open collaboration. Ultimately, it's important to create a space that you and your employees actually want to work in, and doing away with the sterile and conventional office fittings and trying to create a little home away from home can do wonders for your work-place culture.
The height advantage of warehouses also provides you with the option of installing mezzanines or even adding whole second floor to your office space. That way, if the business continues to grow, there's no need to move a second time.
3. Invest in some quality furniture:
'Ergonomics' is an office buzzword that gets thrown around a fair bit—and for good reason. By and large, it's about implementing comfortable, supportive and flexible seating arrangements designed to improve your employees' health and job performance.
Incorporating the right furniture and workstations into your office space will be one of the most important investments you make for your business. Comfy employees and happy employees, and investing in the well-being of your staff will save you money in the long run. Lower-back pain, sciatica, and compressed spines are some of the most common ailments of the modern world. Such ailments are inextricably linked to our working conditions and structure, each and cause countless desk workers to take sick-leave each and every year. Invest in high-quality and ergonomic desk chairs; your employees will thank you for it.
To be truthful, our bodies aren't really designed to be sat in chairs for hours on end, five days a week. These days, many people-conscious companies are providing their employees with sitting/standing desks that can be easily changed throughout the day. Though the research is still in the early stages, it appears that standing desks do decrease the proliferation of back pain among desk workers and can even elevate mood and energy levels.
At Fast Fitouts, we work closely with some of the best office furniture suppliers to provide our clients with competitively-priced solutions to their fit out. We understand every is unique, which is why we go the extra mile to custom build our own furniture—right here in the Fast Fitouts factory. Installing a workspace that works has never been easier.
4. Go Green:
It's no secret that house and office plants are all the rage, and with global plant sales rising by over fifty percent in the last three years, it's plain to see that the trend isn't going anywhere anytime soon.
Indoor plants are popular for good reason. More than just aesthetic niceties and fodder for you Instagram feed, plants and flowers offer us human beings a pretty impressive range of amazing benefits. In the context of an office, the power of plants can be truly remarkable, with numerous studies proving that an array of foliage in the workspace can boost employee productivity and creativity and even improve the air quality of your building. Furthermore, it has also been recorded, that an abundance of office plants can reduce absenteeism by up to 50%, and reduce minor illness by 30%.
Without greenery, your warehouse conversion could end up looking a little stark and cold. By incorporating a variety of plants in your layout, you will offset and compliment the raw, industrial surfaces and materials present in your space such as concrete and steel, providing your employees and clients with a welcoming and aesthetically pleasing environment.
Without the right knowledge and foresight, renovation budgets can quickly blow out of proportion, so it pays to hire an experienced and qualified shopfitter. Since 1990, Adam Parker and his team at fast Fit outs have been delivering exceptional works at a fair and affordable price. Parker and the team pride themselves on their ability to work in close collaboration with their clients, ensuring that their ideas are brought to life. Call today on 1300 30 38 31 or make an enquiry online.
Lets GEt The Ball Rollng!
Enquire Now
Share this Post
Related Articles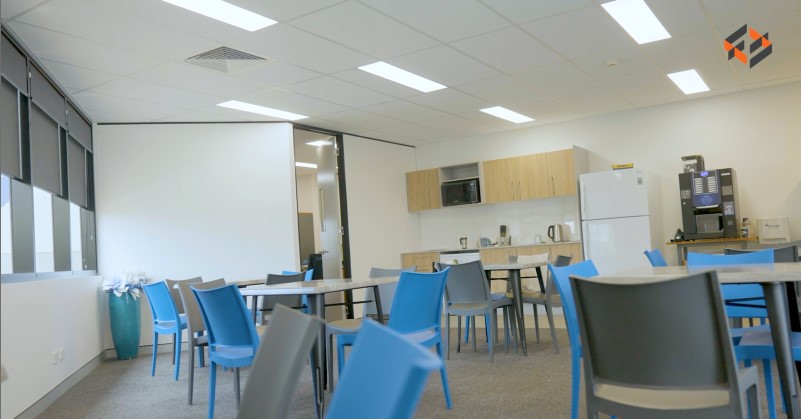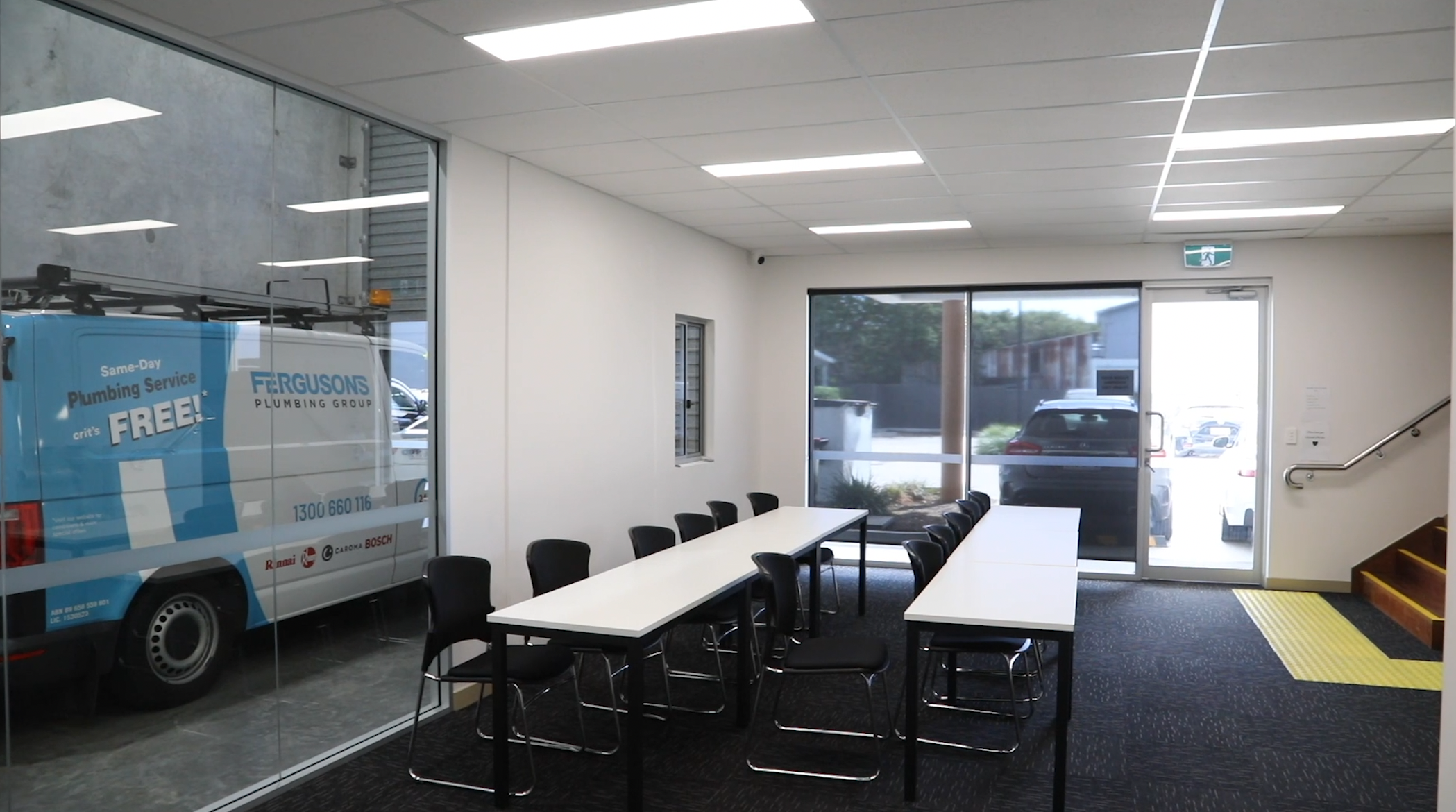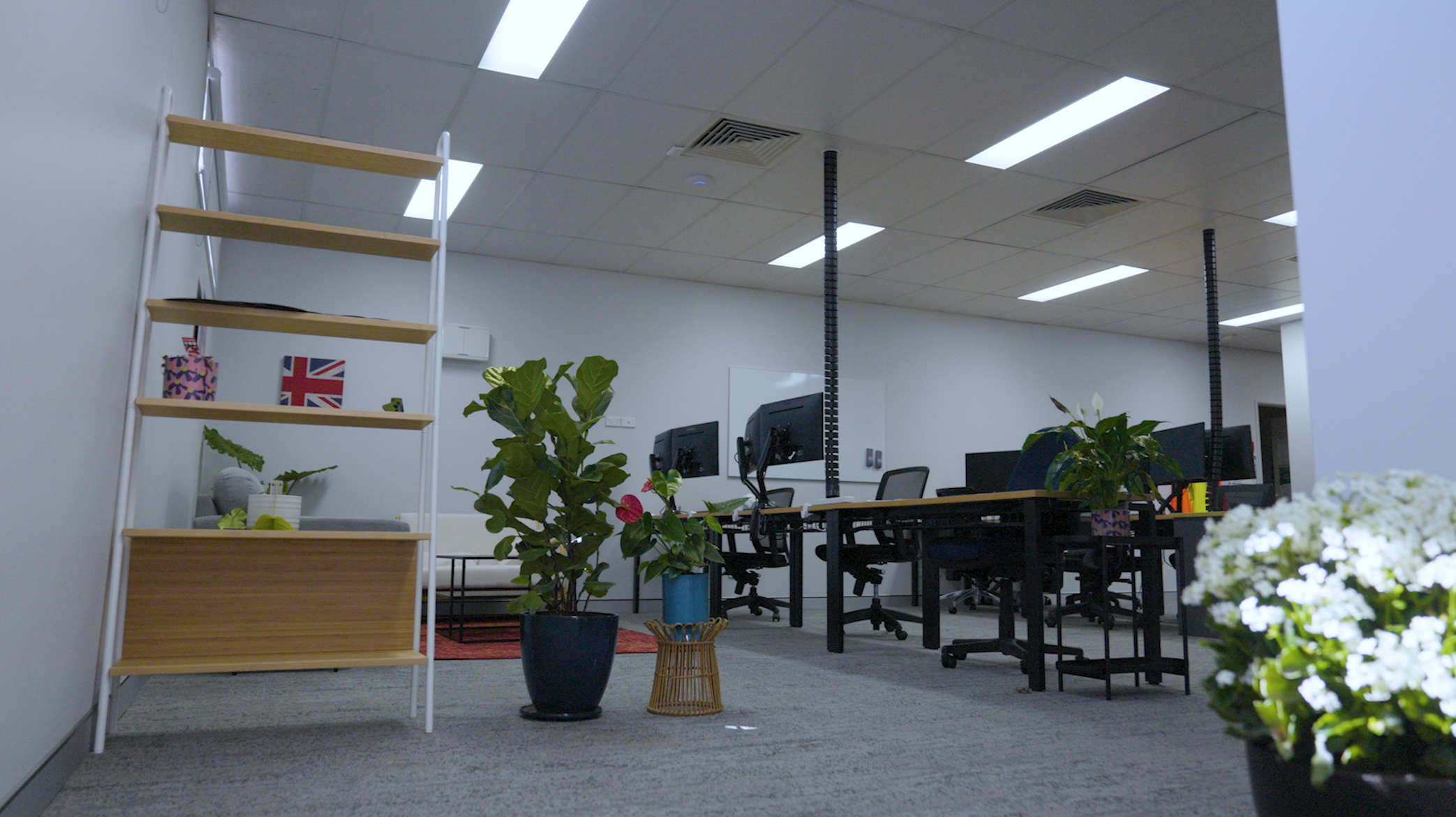 BLOG ARCHIVES