Downsizing Your Office to Create a Dynamic Working Environment
5 alteration and refurbishment tips and tricks for smaller spaces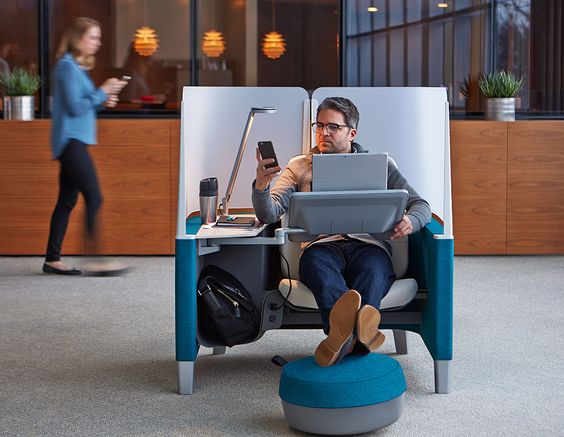 Image source: Steelcase
When the times are a-changin' so too must the workplace – and when the economy takes a hit, business owners will face tough challenges when it comes to reducing their obligations.
We all know smaller spaces are far more economical in this day and age – but who knew downsizing your office could actually increase the value of your space and boost collaboration at the same time? If the scale of your current quarters is a touch too ambitious, don't be discouraged – there are a number of ways your business can benefit from bringing things back down to earth, but it will call for some prudent refurbishment and alteration solutions.
Smaller offices carry less overheads, are far more energy efficient, offer collaborative success and greater networking opportunities, and are more flexible to adapt and innovate.
And there are infinite options when it comes to optimising space and budget – be it an office relocation to a smaller premises, or by making alterations to your current large office space in order to sublet or create a coworking space.

Here are 5 industry tips and tricks, including the many reasons a smaller space might actually work in your favour:
1. Customise furniture to work closely as a team
Smaller spaces call for contemporary solutions that bring the whole team to the table.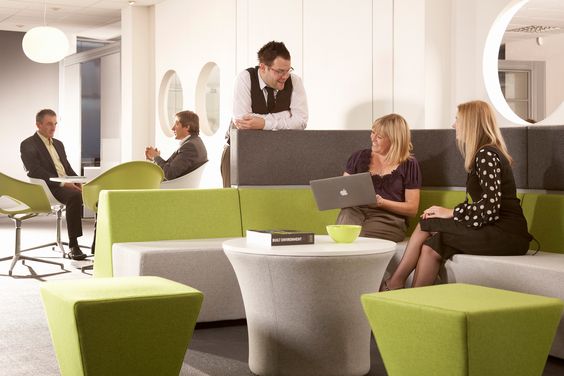 Image source: Strong Project
The best kind of furniture is the kind that brings people together, so why should your office furniture be any different?
Spreading your employees out doesn't necessarily equate to effective task management, but collaborative furniture does support your employees by allowing them to work closely and bounce creativity and ideas off each other. Not only will your customised furniture seamlessly fit the new space, but it will also help your team kick goals for your business – win-win!
Your furniture needs to cater for the progressive and informal nature of the modern workforce. Think modular desks and workstations, hanging chairs, benches and stools, or even tiered seating for an impromptu meeting or brainstorming area within a smaller space.
2. Open your mind to an open plan
Encourage cohesive workplace dynamics with a smaller layout that's bigger in terms of the ideas cultivated and shared by your employees.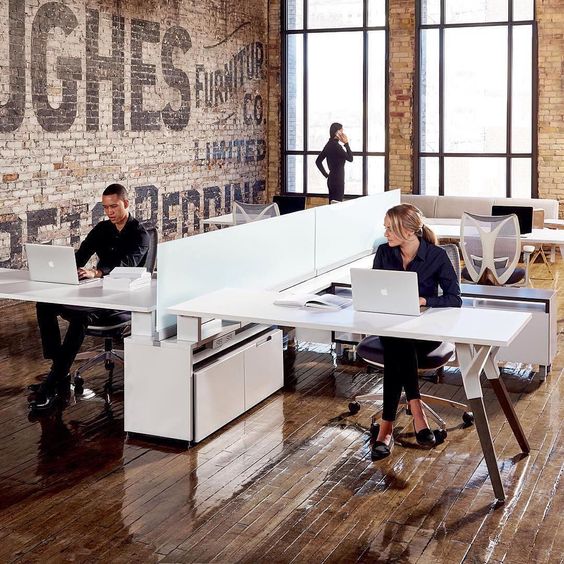 Image source: Workplace Social
Not only is symmetry pleasing to the eye, but it's also great for promoting better communication and a flatter hierarchy among staff. Oftentimes, CEOs are required to step up and make the tough decision to either relocate or downsize (the same goes for all employees) – but the transition doesn't have to be so hard. Organisational structure within a small, yet open plan will actually increase staff involvement when it comes to decision-making. So as a matter of course, an open layout will also encourage greater leadership and autonomy.
To make room for flexible working forms you can afford, don't be afraid to tear down those walls! Consider hiring a joinery expert to build you a custom desking solution that brings your employees even closer together.
"I also think it helps create a strong belonging culture, which also helps with staff retention. Come to think of it, it's probably the most practical implementation to keep staff happy," says Fast Fitouts CEO Adam Parker.
3. Embrace alternative meeting spaces
Now's the time to rethink the corporate conference room.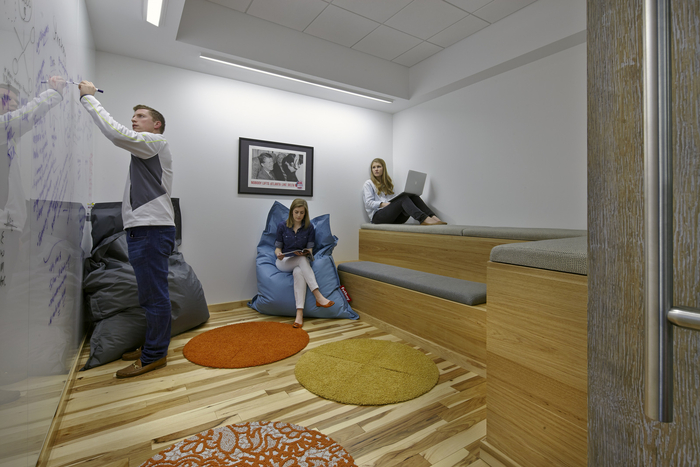 Image source: Jackson Spalding – Atlanta Offices
While you may play host to the occasional client meeting, you might not need as much dedicated space as you think. It's perfectly possible to create new areas for client meetings and address a variety of your workspace needs without having to increase the amount of space you lease.
In fact, many business owners will consolidate and refurbish their brainstorm or meeting rooms in order to accommodate multiple facets of the business. Clients will be impressed by your contemporary attitude towards doing business, and more importantly, your fit out costs will be kept to a bare minimum. Customising this common workspace and the furniture within is the key to achieving a nonchalant, yet practical endgame for your new or reduced office space.
"Everyone wants to work in a funky/trendy office, however, a lot of business owners are unsure of how to go about it," says Adam.
4. Change your strategy with alterations
You can decrease your operational costs by assigning more purposeful areas and restructuring your office environment to meet your new demands.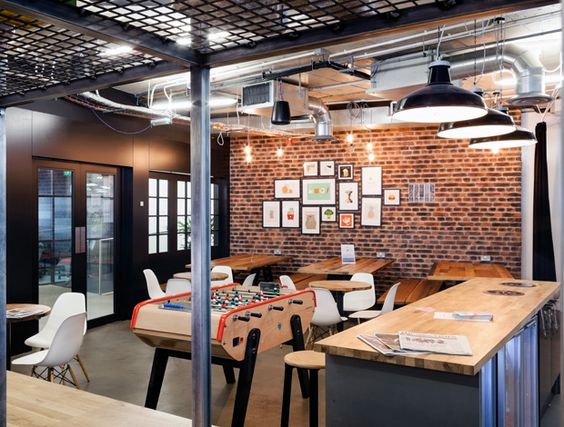 Image source: onoffice magazine

If you've made the decision to eliminate certain departments within your organisation, the wise thing to do next would be to start planning your alterations accordingly. First things first, analyse your existing specifications to ensure your ceiling works, lighting, windows, and partitions will all accommodate your new or reduced space. For example, you might consider improvements like suspended ceilings or low-level partitions to generously open up the space. An open ceiling, including exposed ductwork, is an office trend that's all the rage in 2018 – perfect for solving airflow issues within a smaller space.
Another benefit of downsizing is that you're afforded a reason to improve broken, damaged or outdated structures – you can even extend your allocated floor space with custom-built mezzanines or split-level flooring.
5. Implement relocatable fixtures and equipment
It can be difficult to visualise moulding a space into the office you want – but that's where the experts come in.
Image source: Design Trends
Flexible work zones grant your employees the freedom to work where, when, and whichever way suits. It's all part of a new wave corporate culture that every business owner needs to cultivate – that's if they wish to keep up with the changing nature of the highly-skilled millennial workforce.
Companies can fish from the new talent pool, even in the smallest of spaces, by implementing custom relocatable partitions, desks, electrical works and other equipment – with the added bonus of creating an environment that's both inexpensive and easy to adapt.
Thinking outside the square?
If you need expert advice on how to downsize your office space without downsizing your quality of life and work, reach out to Adam and the team at Fast Fitouts for all your fit out, alteration or refurbishment needs. Call 1300 303 831 or email
info@fastfitouts.com.au
for a free concept design and pricing service
Lets GEt The Ball Rollng!
Enquire Now
Share this Post
Related Articles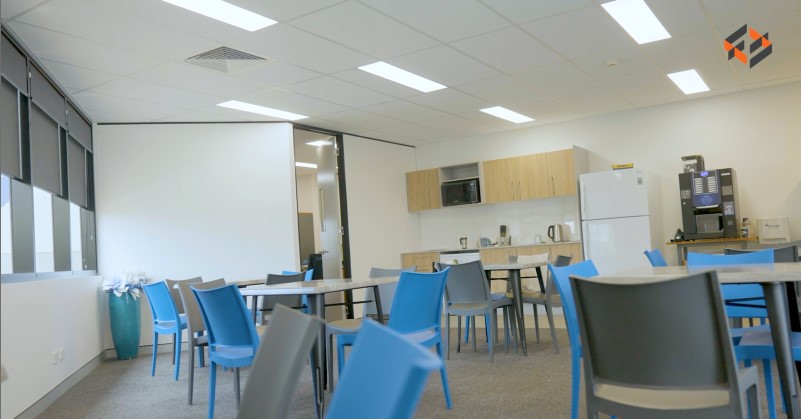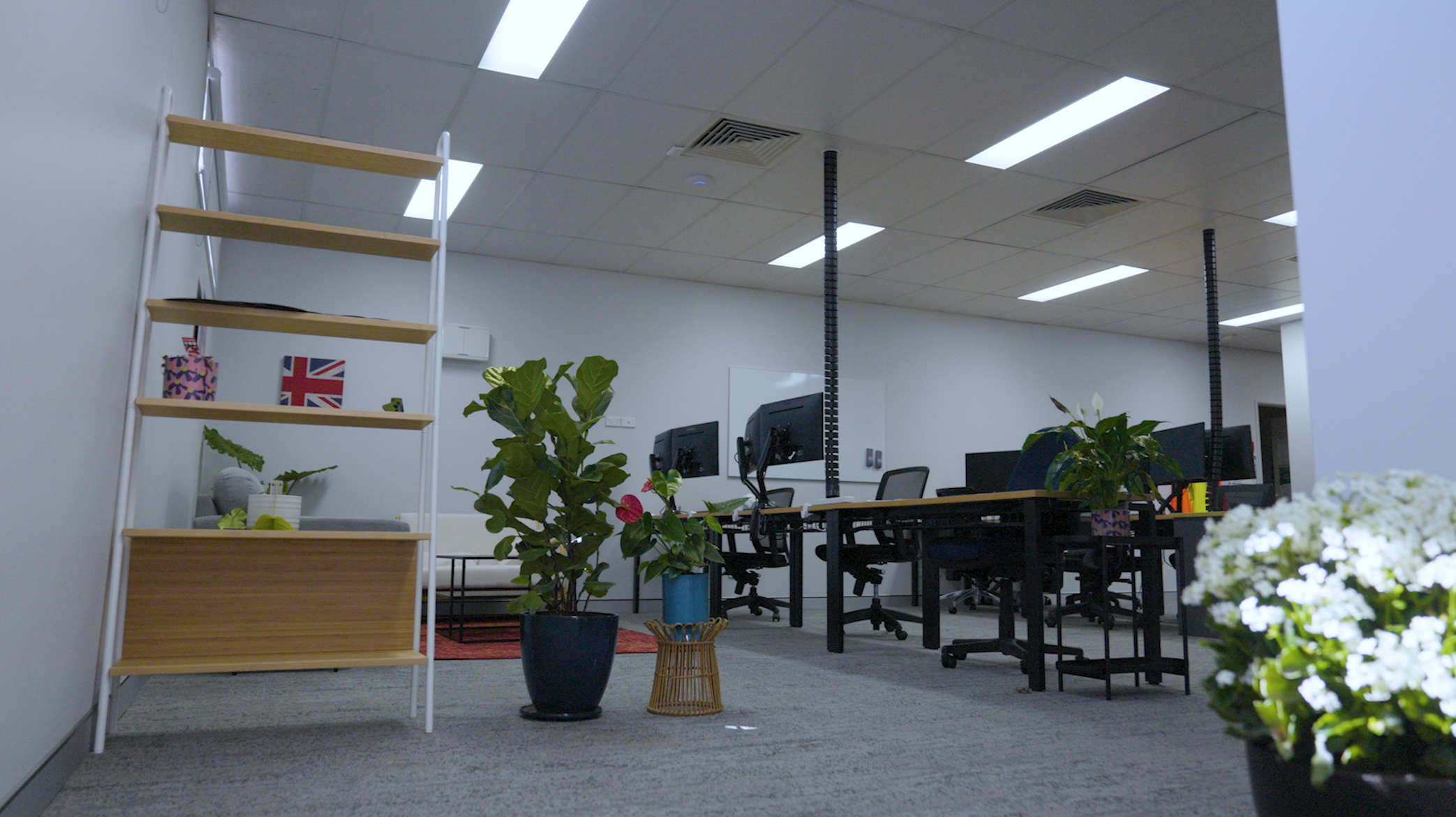 BLOG ARCHIVES