Choosing the Best Flooring For Your Office
Updating your flooring is brilliant way to update the look and feel of your office or commercial space on a limited budget. And, there are even financial/tax incentives for business owners to do so.

Before we start, we want you to know that we're not strictly opposed to carpet as a flooring option in the home or office fitout. It's soft underfoot, stays warm in the winter and even helps insulate the house acoustically. However, carpet does come with a few serious cons that I feel need to be addressed.
For starters, there's the shockingly short life span! Looked after correctly - that means not watering your floors with coffee, red wine, and getting them professionally cleaned every 12 months - you can expect premium carpets to last around 15 years before they start balding and looking generally haggard. For something that can cost over $70 dollars per square meter, this seems a little short, especially when compared to other flooring products. And carpet in high traffic areas such as offices - where the treat of coffee stains is ever present – or retail spaces, your carpet will naturally wear out a lot sooner.
Also, due to the fibrous and porous nature of most carpets, they can quickly become an idyllic habitat for unwanted guests such as dust mites and fleas which can impact the hygiene and health of your home or office. Kept fastidiously clean, this shouldn't be a problem, but it takes more than just a weekly vacuum to keep these crafty critters at bay. To reduce the risk of asthma attacks and eczema flare-ups, you will need to get your floors professionally shampooed at least once a year and more if you have pets or live/work rurally. In an office scenario, less carpet could very well mean less sick days.
But enough ragging on the carpet, let's take a look at some of our favourite alternative flooring options for your fitout:
Polished concrete:
PRICE: ~ $40 - $90 per m2
Having rocketed in popularity over the last decade, polished concrete floors make a stylish and on-trend addition to any commercial fitout. They are aesthetically beautiful, easy to maintain, comparatively cheap, and last a lifetime.
If you're lucky, you may not even need anyone to pour the concrete in the first place. Chances are, you may already have a perfectly good slab tucked away under your existing flooring.This lowers the cost of the operation considerably, and all you need to cover is the cost of hiring a professional to grind and polish the floor to your aesthetic liking. Polished and sealed, concrete floors appear clean, refined and sophisticated, especially when accompanied with rugs and tasteful furnishings.
Concrete floors are a relatively sustainable option, too, especially if you are using an existing slab, avoiding the consumption of new materials.
In terms of maintenance, concrete floors are as non-fuss as you could possibly hope for. Properly sealed, all they'll require is weekly mopping with soapy water. Brilliant.
Bamboo floorboards:
PRICE: ~ $85 PER m2
It's no secret that the Fast Fitouts team advocate sustainable building practices, and when it comes to eco-friendly materials, we'd have to say that bamboo flooring is one of the best. It's wonderfully low maintenance, looks great, and comes in at an appealingly competitive price.
This incredible material is quick and easy to grow. It's practically self-mulching and actually puts nutrients into the soil via fallen leaves rather than stripping the earth of all the good stuff.
Compared to oak trees, which can take over 200 years to grow, bamboo can be "harvested" around every four to six years. Rather than being clear-felled, bamboo plantations are continuously pruned and will just keep on growing just like hair.
What's interesting is that bamboo isn't even technically a wood; it's a grass. Though, according to the "Janka test" that measures the resistance of wood to indentation – bamboo is as hard and resilient as ironbark, which is as the name suggests one of the hardiest timber species in the world.
Once considered an exotic and expensive building material, bamboo has dropped significantly in price and is an inexpensive alternative conventional timbers.
Timber Floorboards:
Price: From ~ $85 per m2
For all bamboo's strengths, when it comes to aesthetic flooring materials, their really isn't much that can rival the classic beauty of polished hardwood. Being a natural material, timber is full of character, and depending on the variety, age and cut of the wood, your floors will possess an entirely unique personality.
As is the case with concrete, you may be lucky enough to discover floorboards underneath your existing carpet. Sometimes you'll hit the jackpot and find that your existing floorboards need little more than a vacuum and a mop to spring to life, but chances are that after being tucked away for so long, they need need some TLC. In this scenario, it's best to hire a professional to gap, sand and polish your floorboards, restoring them to their former beauty and functionality.
If you don't have timber floor boards already in place, don't despair. These days, it is possible to find a vast array of beautiful timbers on the market for a fair price.
Regulations have become stricter over the last few years, but unfortunately not all wholesalers are concerned with the environmental effects of the timber industry. The best way to find sustainable timber is to look for wholesalers that promote FSC-certified or Australian Forestry Standard (AFS)-certified wood. However, opting to use recycled timber in your fit out is still the best way to reduce your carbon foot-print.
CORK FLOORING:
PRICE: ~ $60 TO $120 per m2
Cork flooring was one of the first - and best - sustainable flooring materials available to the Australian public and remains a popular choice for eco-conscious business and home owners. With its light, earthy tones, cork makes an aesthetically pleasing addition to any room – oh, and it feels ridiculously good underfoot.
A natural insulator, cork helps to regulate the temperature of your workspace during both the summer and winter months, reducing your reliance on active heating and therefore the cost of your energy bills, too. Understandably, soft cork flooring can be susceptible to scratches, however they can be sanded and polished multiple times to treat the signs of wear and tear.
Cork comes in two types of tiles: raw tiles and pre-finished floating tiles. Most Traditional tiles are sized at approximately 305x305x6mm, but pre-finished floating tiles are significantly larger, coming it at around 900x298x11mm. The benefit of cork flooring is that it can be installed directly over most existing flooring types including hardwood flooring, particle board, plywood, and more.
Similarly to bamboo, cork plantations are repetitively harvest, rather than clear-felled. Once they reach maturity, the trees are stripped of their bark every nine years. This process doesn't hurt the tree, and the cork bark grows right back again.
Feeling inspired? Let's get the ball rolling.
Updating your flooring is brilliant way to update the look and feel of your office or commercial space on a limited budget. And, there are even financial/tax incentives for business owners to do so.
If you'd like to find out more, or book a free design consultation call Fast Fitouts on 1300 30 38 31 or make an appointment online.
Lets GEt The Ball Rollng!
Enquire Now
Share this Post
Related Articles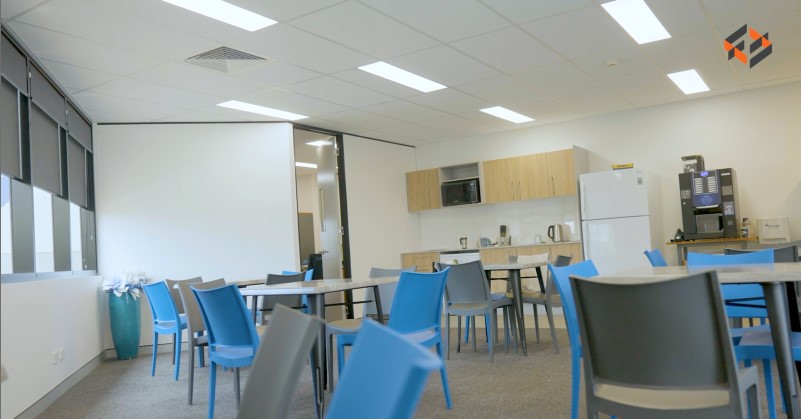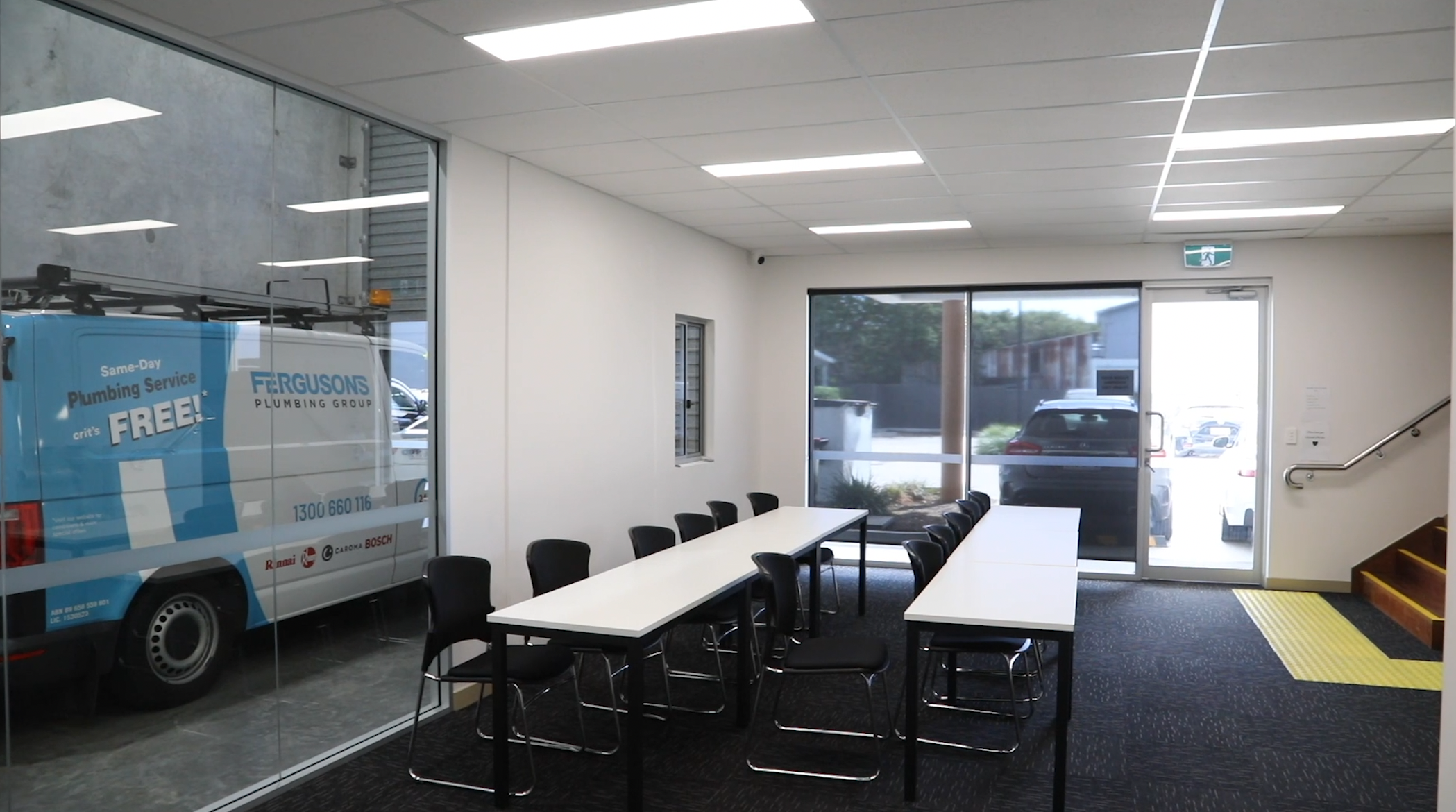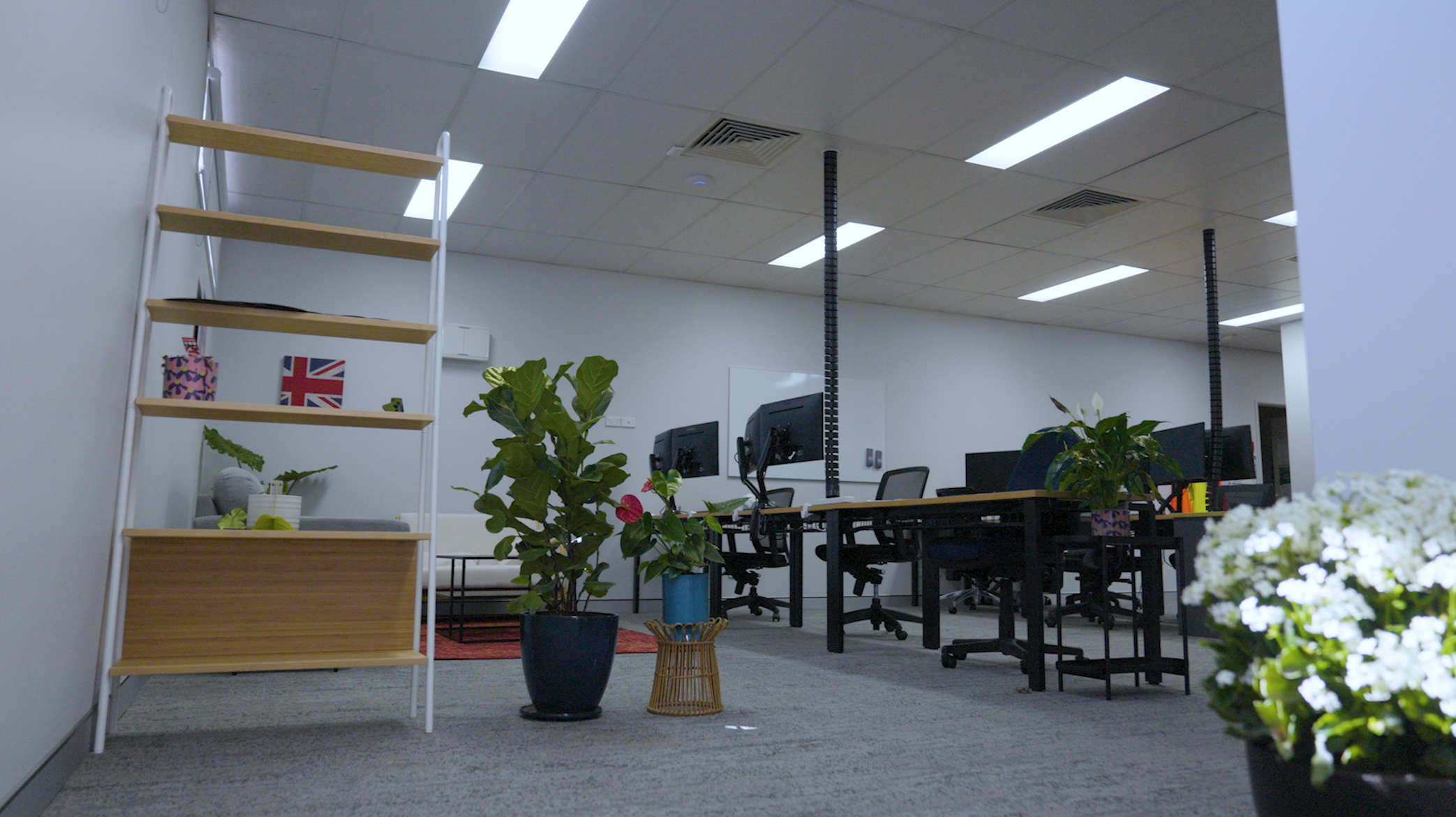 BLOG ARCHIVES