Brisbane Multi-Function Room Fit Out
When fitting your ideal workplace, it's easy to get caught up in the design of the workstations, workshops, or client-facing areas. But there's one often-overlooked environment that's vital to ensuring maximum productivity and staff morale - the multi-function room.
Allowing workers to rest and recharge for the hours ahead in comfort, a well-furnished multi-function room is a must for any modern business. The client was after one could serve as a break room, training room, and presentation room when needed.
With these goals in mind we devised an alteration to be implemented quickly into their existing fit out. The concept was put to paper, and once agreed upon, a quote was formalised and the design completed. It's all part of our efficient Fast Fitouts Process shown below.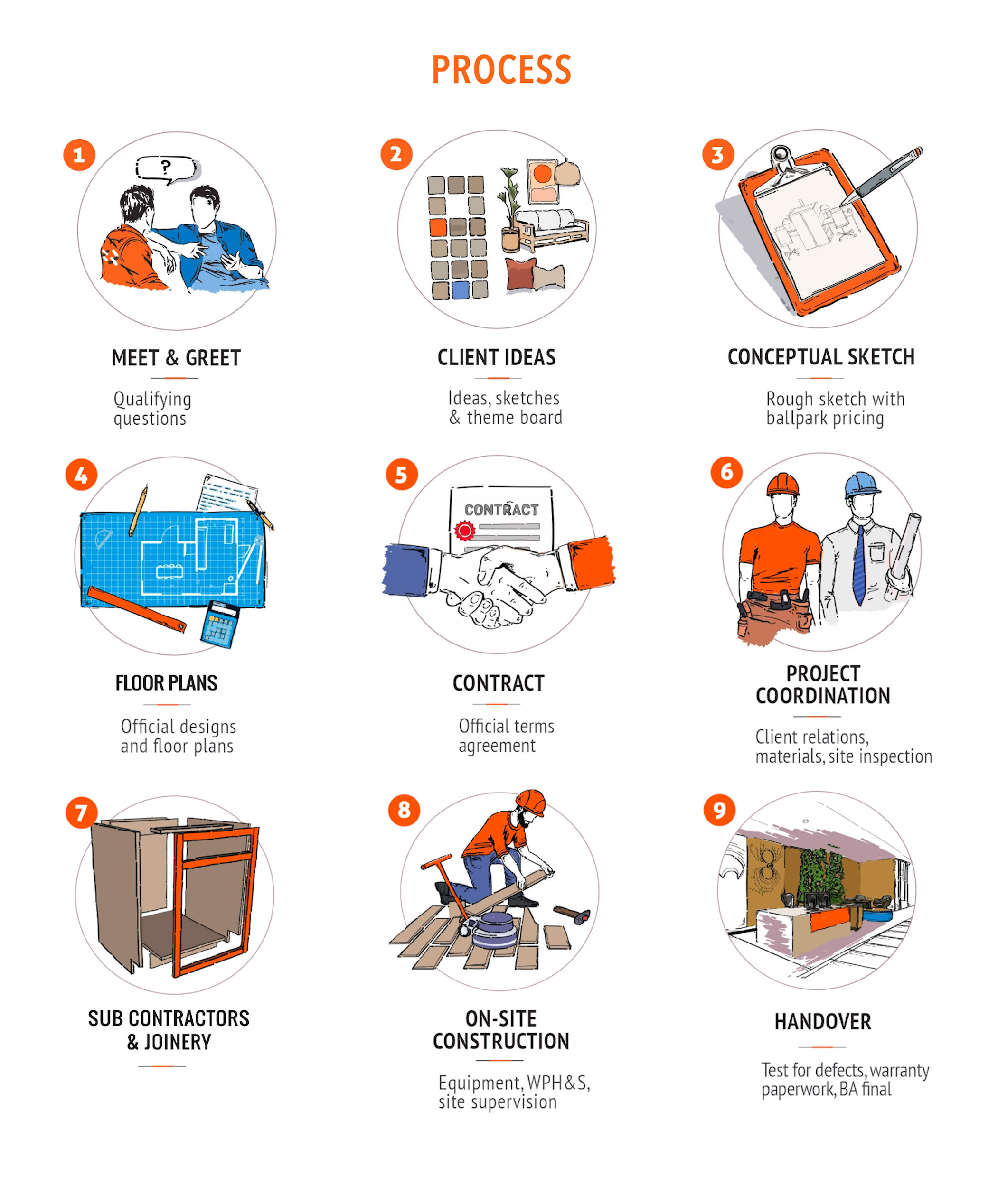 In order to prepare the inner-warehouse space, it was necessary to demolish an existing wall while installing others. With sound insulation, an on-theme colour scheme, and salvaged doors, these allow for optimal use of the available area without compromising on comfort. A 9kw split system unit was also supplied and installed to beat the Brisbane heat.
Additional windows now tie this multi-purpose room to the outside warehouse. They sport anodised aluminium frames in a nod to the styling seen on the shopfront.
The ceiling was completely reworked with contemporary office tiles, while new LEDs help to bolster the abundant natural lighting. Underfoot, the fresh carpeting of the presentation room gives way to easy to maintain vinyl in the kitchenette.
Though the alterations were straightforward, they culminated in a practical solution that met the business' needs quickly and affordably.
Businesses come in all shapes and sizes. If you need help expanding your workplace, renovating, or fitting a new location, the team at Fast Fitouts can create an environment that staff and clients love.
Regardless of your budget, style, room, or need, our dedicated office fit out and renovation team are here for you. Peruse our range of services online for more information, or reach out today for a free concept discussion.

Lets GEt The Ball Rollng!
Enquire Now
Share this Post
Related Articles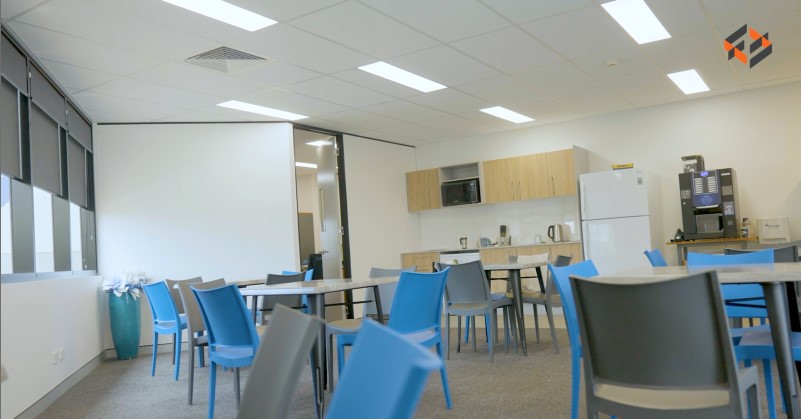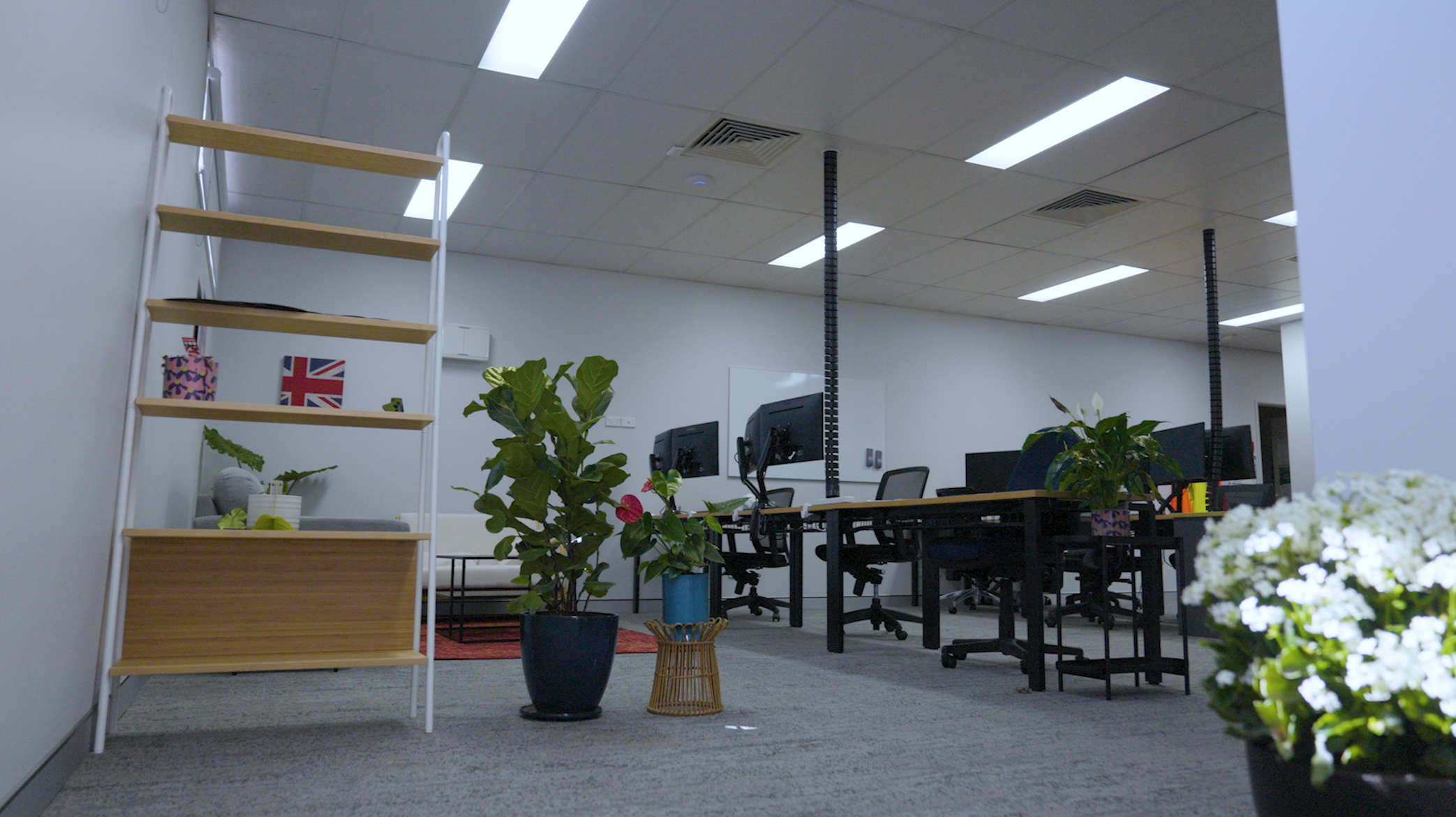 BLOG ARCHIVES