2017 office trend forecast
Office design trends as we've always known them are gone. Fitouts in 2017 are all about breaking new ground in your office. Trending colour schemes, the latest furniture or stylish finishes are no longer driving factors in office fitouts.
You can say goodbye to bright colours, neutrals, stripped back beams and marble receptions - all of these elements of workplace design have served their time as 'the next big thing'. Each of these trends were all jumped on, and then discarded as the next blew in. But as far as their actual impact on employee performance and productivity goes? A simple, pretty polished concrete floor just doesn't cut it.
An aesthetically pleasing office has now become an expectation, not a trend.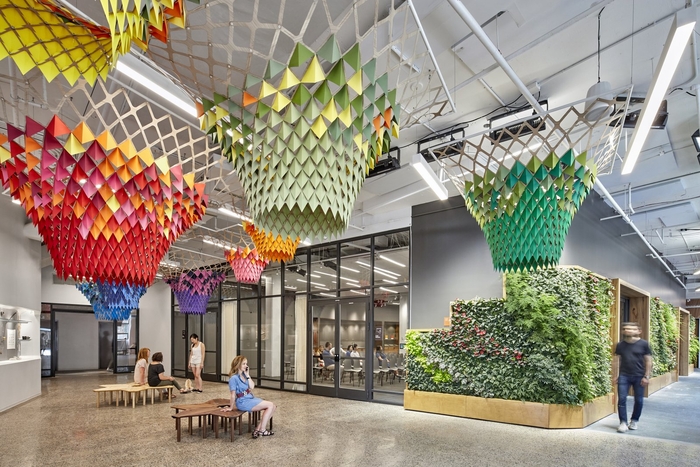 Where does this leave those who want their office to be stand-out? The highly skilled team at Fast Fitouts' listen to their clients, and something that they've found to be increasing dramatically over the last few months has been companies seeking greater personalisation within their workspaces.
This means that whomever you find to complete the build or refurbishment of your office will need to delve deeper into the culture, business operations, values and goals of your organisation and be able to translate these into the workplace seamlessly.
Office trends are shifting more towards functionality, productivity and high levels of personalisation rather than relying on seasonal colours and trendy furniture selections. Companies should expect that their office fitout experts will deeply involve themselves in capturing and understanding the DNA of their organisation so that they can express this in the build of the office.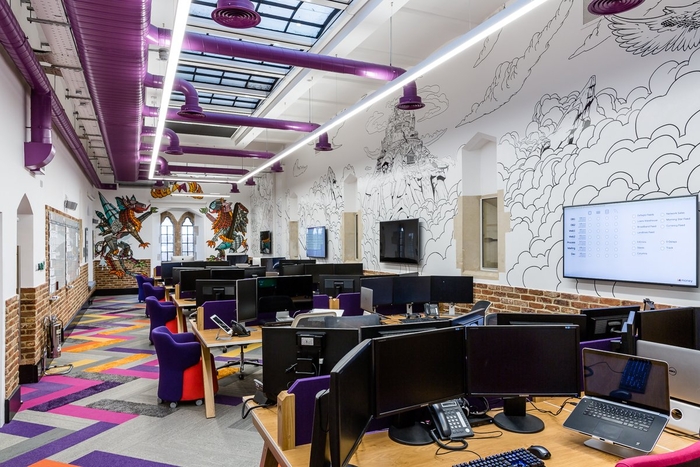 Money.co.uk Office - Gloucestershire
Fast Fitouts have years of experience behind them when it comes to listening intently to their clientele's every want and need. Adam Parker, the director of Fast Fitouts, has an eye for knowing what trends will stick, and what trends will fade. After over two decades in the trade he is a go-to for many Gold Coast and Brisbane based companies for all of their office refurbishment and fitout needs.
Here are a few things you will be seeing a lot more in the workspaces of 2017.
Evidence-Based Design
Workplace design has become more evidence based. Air quality, natural lighting, thermal comfort, acoustics and ergonomics all have the ability to enhance productivity, increase employee satisfaction and reduce absenteeism. Employees welcome the ability to be able to seek our quiet places to manage more complex thinking or to dress comfortably, regardless of the season.
Ill-planning during the fitout phase can lead to a variance in employee performance. Workplace fitouts will no longer consist purely of space planning and colour selection. Instead, as improvements in science and technology become more readily available, we now have research that can directly predict the impact of these elements.
SapientRazorfish Office - London
Fitting out an office needs more than just intuitive design, impeccable craftsmanship and an eye for detail; it requires an understanding of things from an employee perspective. This is something Fast Fitouts' are seasoned in.
Co-working
Co-working environments are on the rise in the workplace of the future. Co-working brings a wealth of innovation to a business. By allowing employees to work in a space that offers opportunities to learn and share breeds productivity. It's all about collaborative experiences coming into trends of the new year.
Considering that companies are going to be hiring more and more millennials in the present and near-future, the workplace needs to change in order to harness their skills and nurture their working habits.
Ultra-modern companies like Google, Facebook, Uber and AirBnb are paving the way for this once unconventional type of workspace but it proves there has been a massive growth in a sharing environment. This workspace shifts how employees think about socialising and collaborating within a work environment and will lead to happier and more productive employees.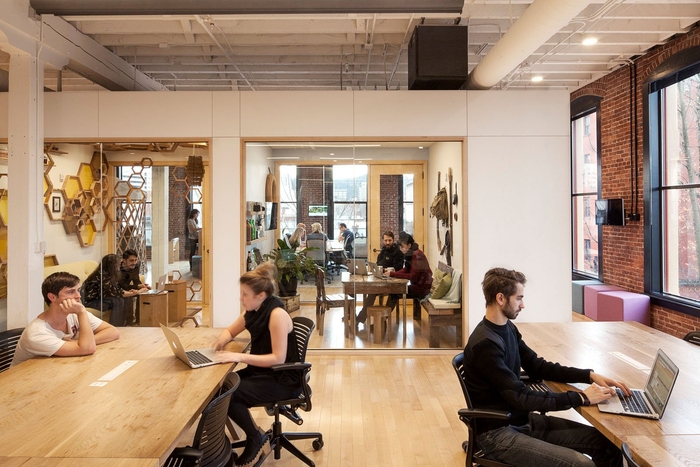 Co-working offices provides great user and business opportunity as well as reaping a high return on office space. These spaces are characterised by their highly flexible layouts, a relaxed, social, sharing arrangement and a combination of various spaces to facilitate multiple activity types.
These spaces are designed to foster innovation, connection, collaboration and flexibility.
Branding & Culture
The awareness of workplace and company culture in the last decade has had a great impact on employee expectation and office design. Companies are now seeking an office that embodies their brand while continuing to grow company culture.
The office trends of 2017 are about creating a connection between employees, culture and the company while people are in the working environment. This gives employees a sense of identity. Branding is powerful when brand affiliation is strongest at the core of the business and radiates from the internal people out. This means that a workplace built around branding and culture is more likely to attract and to retain top talent.
Brand establishment begins with brand imagery and colours and evolves into creative pieces; like breakout seating, study booths and collaboration tables. The branded space can also include significant design elements like floor plans and furniture layout which all accumulate to build a space which supports the company's vision, goals and mission.
Technology Integration
The expectation for digital advancement in today's office space is not surprising. Building for technology integration is an inevitable trend in office fitting that we will see more of moving forward.
If you're looking for an office refurbishment or complete fit out, integrating technology into furniture, workstations, lounges and booths makes the atmosphere of your professional environment function and easy to use.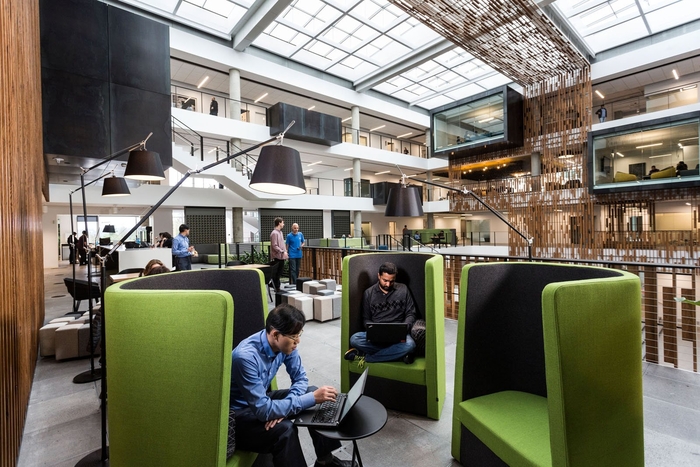 Technology integration is an interesting trend because even the most minimal changes can have a lasting effect on your office environment. As the number of millennials in the workplace grows, we can expect to see traditional workplace methods challenged and changed.
A good example of this is the rise of live chat over email. People are choosing to communicate by chatting software as opposed to the once typical email. Workers are communicating via mood boards, shared documents, video chat, and by an endless array of other groundbreaking programs that essentially render email secondary.
As these trends in the workplace continue to evolve and communication becomes even more individual and transportable, we can even see technology elimination becoming a trend in the near-future.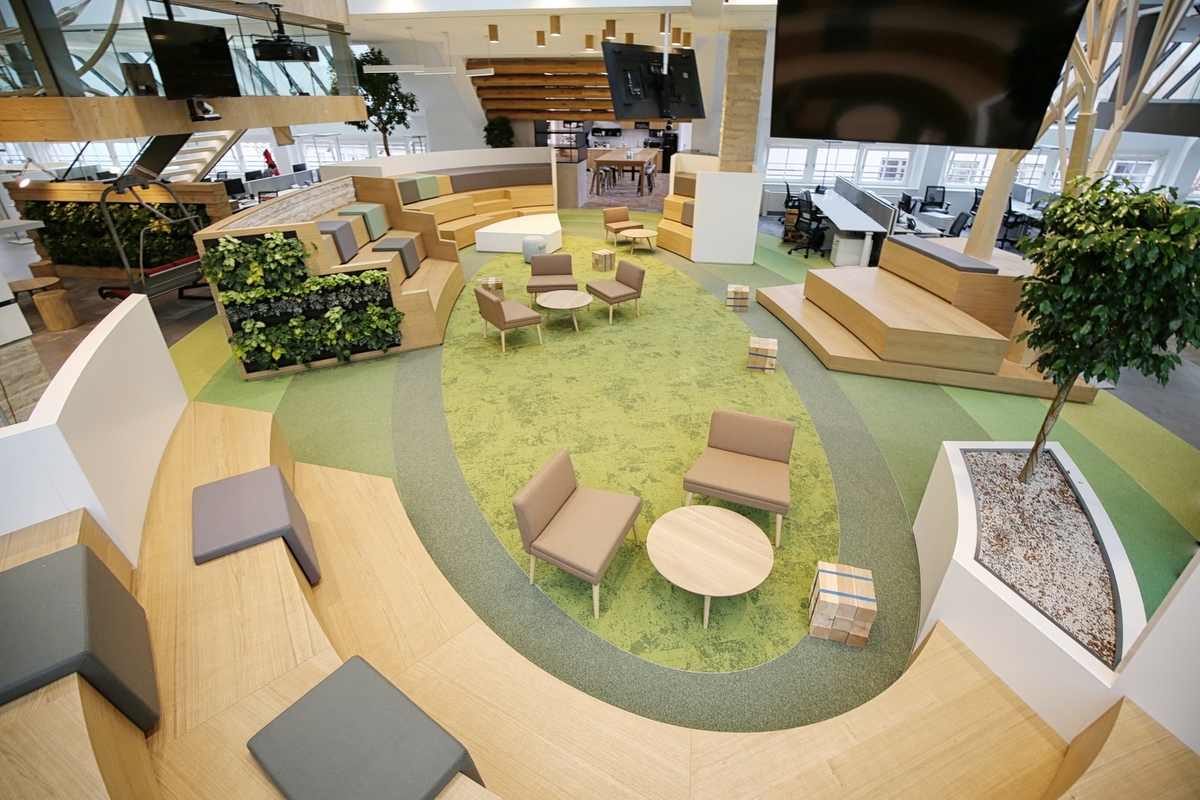 LinkedIn Office - Munich
If your employees are collaborating and working seamlessly through online portals it could further reduce the need for designated desks. This facilitates flexible working styles and layouts in an office space.
To have an on trend office in 2017 and onwards, you will need to get creative and functional with your fitout. Fast Fitouts have years of experience behind them when it comes to listening and actioning a build that will represent your company identity. With over twenty years in the industry Adam Parker and his team of highly equipped professionals are sure to make your office on-trend and full of amazing functionality.
To find out more about what Fast Fitouts can do for your office, call 1300 303 831 or email info@fastfitouts.com.au for a free concept design and pricing service.
Lets GEt The Ball Rollng!
Enquire Now
Share this Post
Related Articles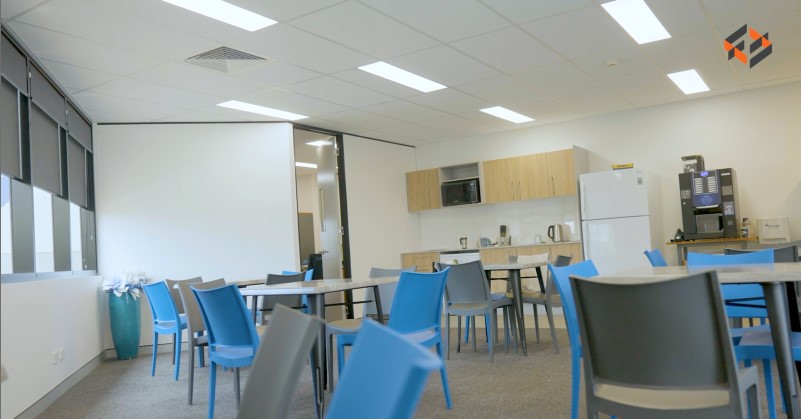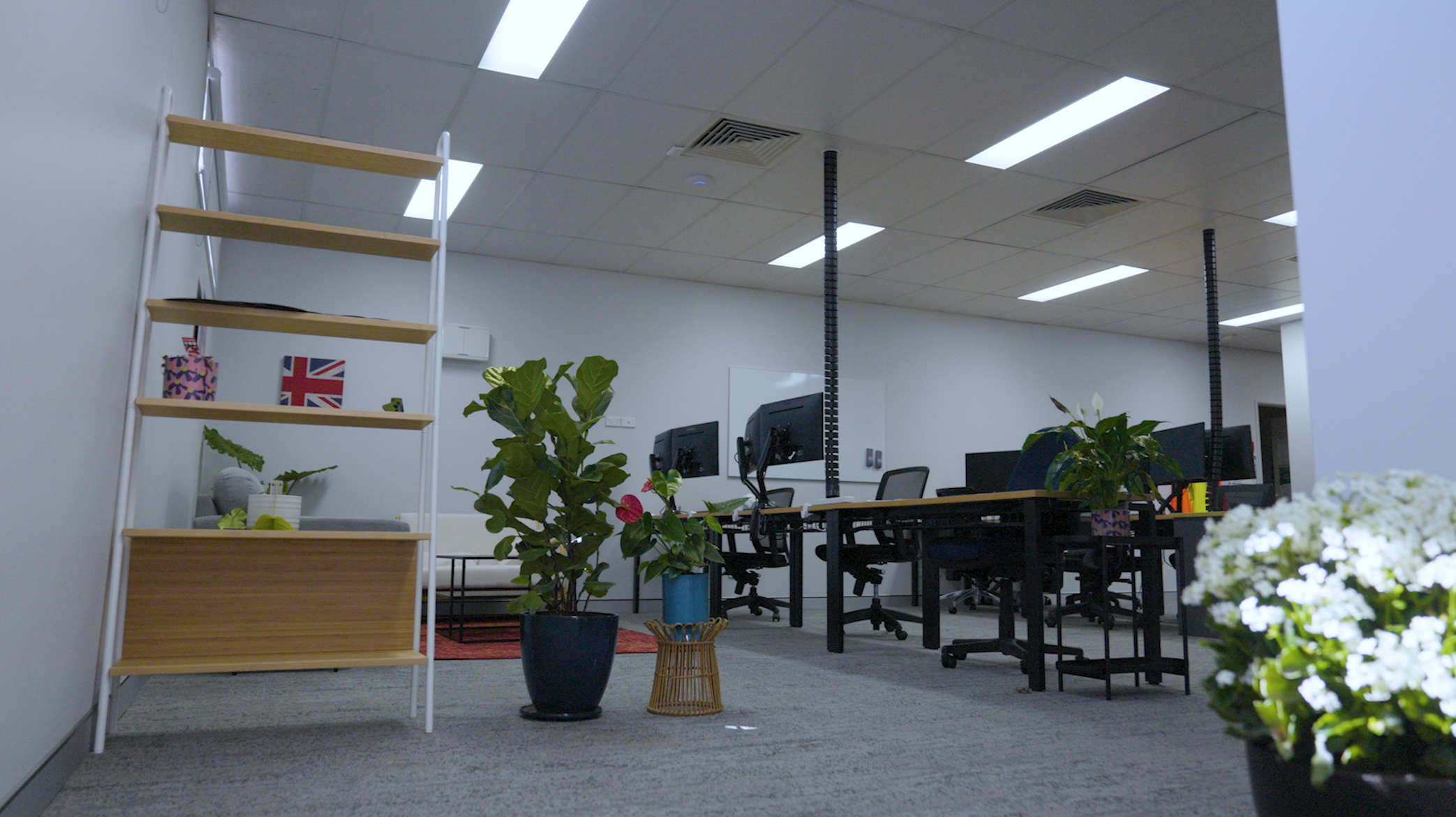 BLOG ARCHIVES